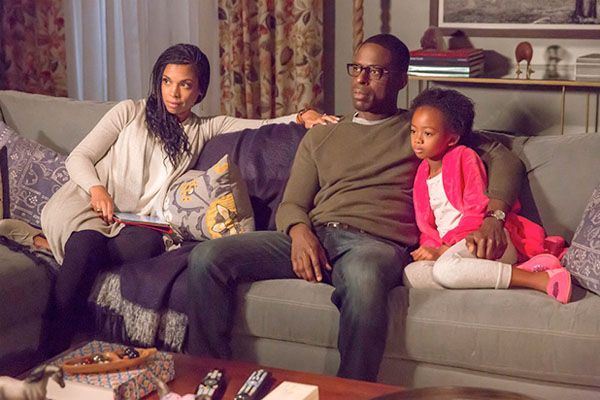 Finally! One of our newest obsessions will soon give us even more episodes to yell, scream and cry over. Plus find out if Paris Jackson will appear on Lee Daniels'"Star" series inside…
If you're a fan of NBC's "This Is Us" (like us), then you'll be happy to know the hit family drama has been renewed for not one, but TWO new seasons. And get this, season 2 and 3 will be serving up a total of 36 episodes. Woot!
The show's executives made the big reveal during the 2017 Winter TCA's.
"We all got our wish that this is a hit show,"said Jennifer Salke, President of NBC Entertainment. "'This Is Us' is as good as anything we've ever had, we're thrilled to renew it for two seasons and there's no doubt it will have a long life on NBC. On behalf of everyone at NBC, we're grateful for the artistry of the cast, crew, and producers assembled by our gifted creator, Dan Fogelman."
It's no wonder the show, which was nominated for several Golden Globe and SAG Awards, is being renewed for two new seasons. It picked up a whopping 72 million viewers "in some fashion on all platforms" for the first 10-episodes. The show debuted in September 2016.
With 36 new episodes come new guest starring roles. "Atlanta" star Brian Tyree Henry is set to star in future episodes, along with Katie Couric. He will play a friend from William's (Randall's biological dad) past in the present day and in flashbacks.
Peep a clip of Sterling and Brian (who appear to be good friends off set too and have been pal-ing around all Awards season) express their excitement about his new role below:
Stoked to have the amazing Brian Tyree Henry on #ThisIsUs with me. Who's ready for an @AtlantaFX / @NBCThisisUs crossover? pic.twitter.com/TbyZFAvt04

— Sterling K Brown (@sterlingkb1) January 18, 2017
Creator Dan Fogelman spoke with the media today about how they plan on keeping viewers captivated in the upcoming season.
"Our theme on the show is how life will surprise you. We attack it as writers," he said. "You can take your family and the revealing pieces of information aren't necessarily that a young woman wound up with a different husband many years down the line, but it's the order we choose to tell the story."
Details about the new seasons were kept under wraps, but Dan did drop a nugget on what fans can expect.
"There's a before and after to the family, there's a hinge and it's before and after Jack's death — Milo Ventimiglia's character. That will be interesting in future seasons to show where that hinge was slowly and surely."
"This Is Us" will wrap its debut season early March.
In other TV news…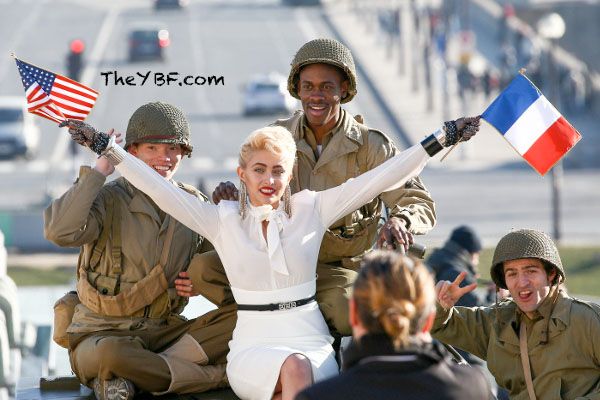 Looks like Lee Daniels has found his next "star."
There are reports that Michael Jackson's daughter Paris Jackson is looking to get her feet wet in the acting world. And she may make her acting debut on the FOX's newest hit musical drama "STAR."
The 18-year-old (above channeling Madonna in a Chanel photoshoot in Paris today) met with Lee recently about a possible role on the show that she's seriously considering.
And here's proof:
With her possible acting career, it seems she has already launched her modeling career. She's currently in Paris posing it up on a Chanel photoshoot in front of the Eiffel Tower. We're definitely getting Madonna-esque vibes from the flick. New face of the brand perhaps?
It's possible, especially these days where people seemingly care more about controversial personalities and IG followers than any proof of talent.
EXTRAS:
1. A biopic on the late Sammy Davis Jr. (that's being produced by Lionel Richie) has received his estate's blessing and a new film about his life is currently in the works. STORY
2. "Will and Grace" will be revived for a 10-episode limited installment of the series. STORY
Photo: NBC/Pacific Coast News