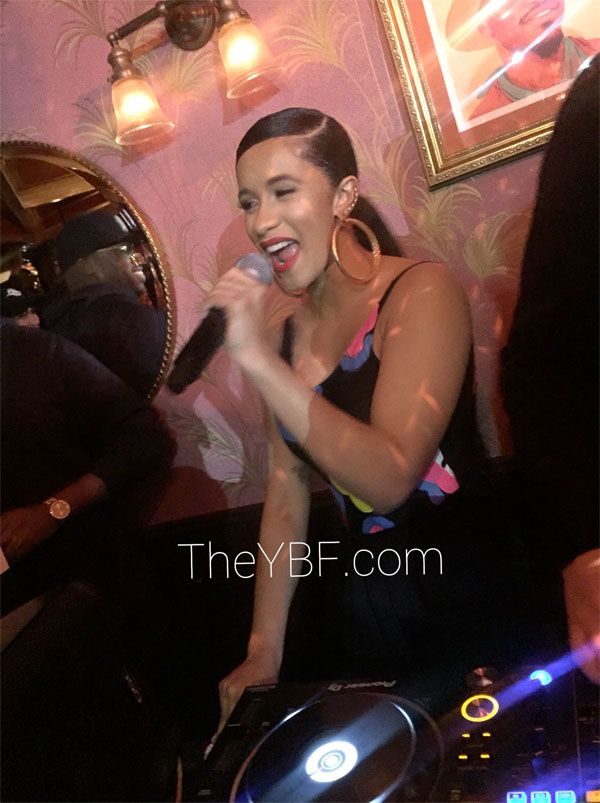 "Love & Hip Hop: New York" star Cardi B has a plan.  And we're not mad at it. TheYBF.com was on the scene at her listening party last night and we've got the deets on her new projects....
While she's known for a few viral sound bites and crazy, "don't give a f*ck" behavior, "Love & Hip Hop: New York" star Cardi B also raps. If you watch the show, you've seen Cardi laying tracks in the studio and it wasn't just for TV. She has some new music she's gearing up to drop.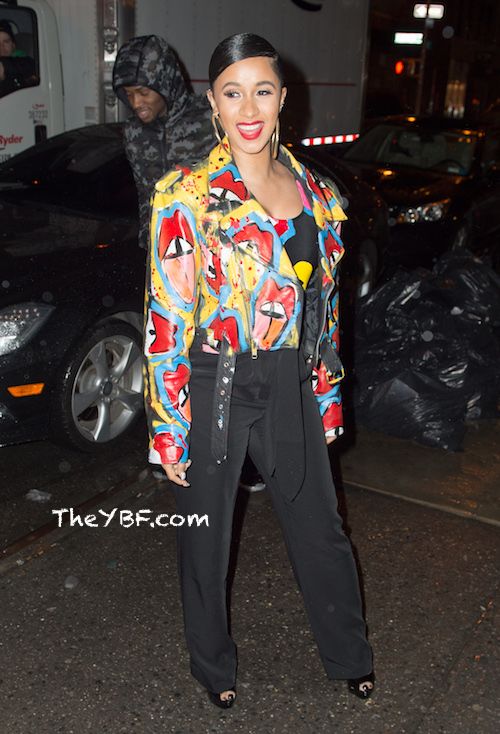 Last night, Cardi B hosted an album listening party at the Black Lodge in NYC to preview her upcoming mixtape "Gangsta B*tch Music Volume 2." And YBF correspondent James Terrell was in the mix.
Before letting everyone hear her new tunes, she hopped on the mic to thank everyone for showing up.  She also gave "all the men who want to smash" a warning -- "Just know I'm crazy!"
Ha!
She dropped a few tidbits about what she has coming down the pipeline in the future.
"I feel like I'm a gangsta. I know I have a lot of fans, a lot of girls that pop that bottle like me. And even if girls that don't pop that bottle, every girl have a girl they don't like and that's what my music is about. Every single time that you hear my song, I want girls, even if they from the Valley in California or a country girl, 'Like yeah, I feel like I'm from the Bronx and I want to pop off!'"
She said:
"I'm very versatile with music so, I try to show that just a little bit. Not so much on this mixtape because, you know, I got to gravitate the hood first and then that's when I can do all this commercial/pop stuff."
Check it:
Think she can pull it off?  Y'all know how the pop world loves to feel like they're "hard" and part of something "hot".
Outside of music, Cardi is starring in the new season of "Being Mary Jane." We'll see her flex her acting chops on next week's episode.
Gangsta B*tch Music Volume 2 will drop this Saturday, January 21st.
Photos: TheYBF.com/Splash