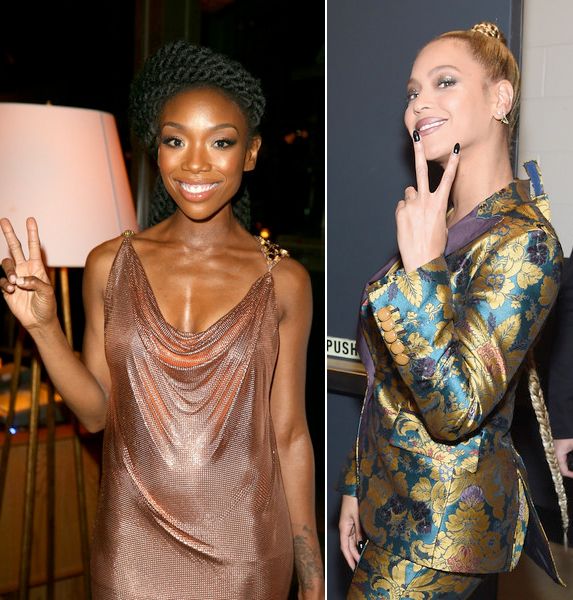 Brandy is responding to rumors that say she can not STAND Beyonce after her friend/songwriter Tiyon "TC" Christian started airing out some dirty laundry on Twitter. Deets inside…
So there's beef between Brandy and Beyonce? Not exactly.
It all started with a series of tweets (that have sense been deleted) by Brandy's friend TC who blasted her on Twitter. He called "The Boy Is Mine" singer "spiteful" and said he's tired of her playing victim when she's involved in a celebrity feud.
"You want respect you give respect! But because you're a 'vocal Bible' it's ok to treat people like s**t"," he tweeted.
He also tweeted, "And let's not get on the fact that someone was made because I took a picture with Beyonce…but let me shut up."
Tea!
Read his full rant below: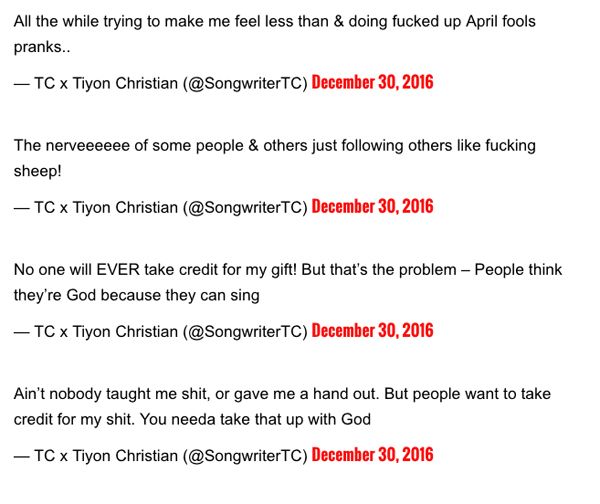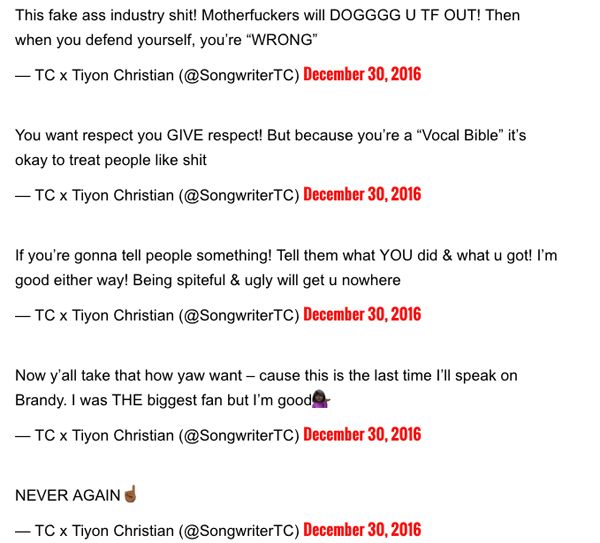 While he took those tweets down, the tweet below still remains on his timeline:
I cannot make this shit up.. May God strike me down if I'm lying pic.twitter.com/SChSK4uXnN

— TC x Tiyon Christian (@SongwriterTC) December 30, 2016
The "Moesha" star and songwriter have now seemingly made up. Brandy posted a clip of them singing and gushed in the caption about how happy she is they talked it over and came to an understanding:
But, as you all know, the BeyHive is savage and has not let up on Brandy via social media. So, she decided to set the record straight recently and address the rumors.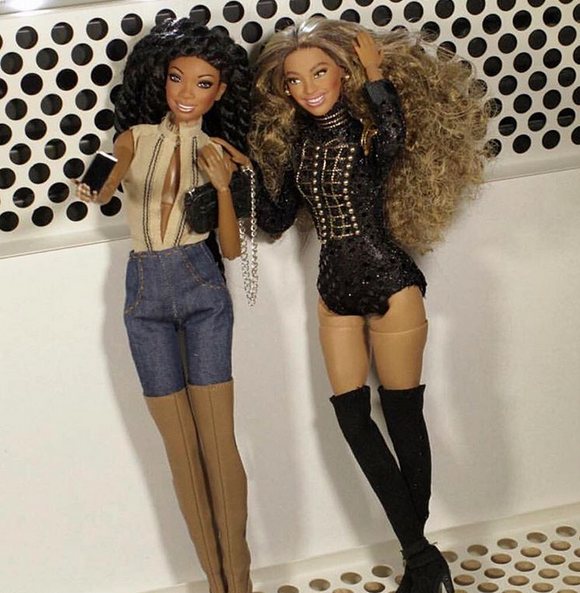 Posting up a picture of Brandy and Beyonce Barbies standing side-by-side, Brandy wrote she will not let anyone defame her character and that she's far from a Beyonce hater because she respects greatness. She went on to say that she has nothing but LOVE for Bey and her sister Solange, especially since Solo has always defended her and her music.
"I'm not afraid of truth. My doll @4everbarbiebrandy is taking a selfie with Bey's doll @barbiebeyoncelife --@saintrecords is always defending me and giving so much respect to my music. The music that is tucked in the heart of so many of my albums. To not love and respect Greatness would be a disgrace to my own gifts. I've been through soooooo much in my life so I'm not fearful of anyone's words or slander... it doesn't get any worse when someone has called you a..... I'll let everyone finish that... so this post isn't about dodging stings from the hive. This is about Truth. I love me some Bey and I love me some Solange."
She ended on a positive note writing,
"Now I'm done with it. Gotta go journal, meditate, and write down my affirmations for this bomb ass day I'm about to have... love y'all"
Well, there you have it. 
Photos: Getty/Brandy's IG