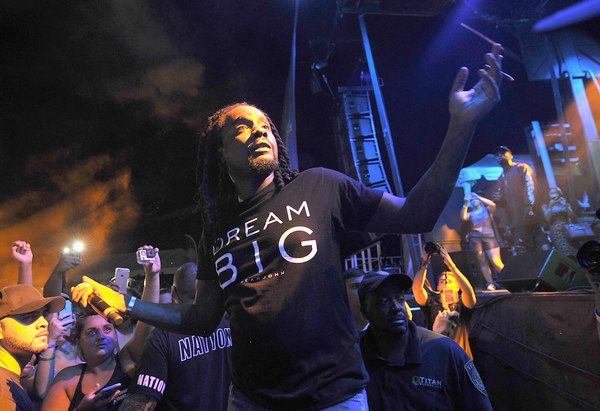 Wale just dropped a new track titled "Smile" and he calls out Bigot Becky, aka Tomi Lahren. She caught wind of it and responded. Listen to his new track and find out what Tomi said inside…
Wale is making a big splash on the music scene, dropping new tracks left and right for his fans. And his latest is causing a little controversy.
Teaming up with DMV native Phil Ade, the MMG rapper unleashes "Smile," a track where the twosome spit rhymes about things that make them happy over a catchy beat.
Along with his happy thoughts, the DC native opened up about his thoughts on Supremacist Sally, Tomi Lahren. He rapped:
"The Alt Rights hate us/Some back baby mommas hate us/We only learn half of the drama, other side crazy/On behalf of Charlamagne I'm sure he ain't trading sides/Maybe I should meet Tomi Lahren, I'll Lauryn Hill her/She miseducated anyway/Probably hate the color of my face/I'm just a young black rapping a** African/Ain't never wanted to have it now he has it his own way"
The thing is, Wale called the conservative talk show host"Tammy" and not Tomi. Bloop!
He also gave a shoutout to Black Lives Matter.
Take a listen below:
Tomi caught wind of the "shoutout" and decided to respond. She tweeted:
Then, Wale said:
Teehee!
Photo: Getty