The "Insecure" cast got the chance to party it up at the White House's annual Christmas party during President Barack Obama's last days of his presidency. And get this…he's a FAN of the show just like the rest of us. Go inside to see the cast fan out, plus flicks of the First Family touching down in Hawaii inside…
"Insecure" is arguably one of the hottest new shows in 2016. So, it honestly doesn't come as a surprise that our hip Commander-in-Chief is a fan.
The "Insecure" cast, including Issa Rae and Yvonne Orji, trekked it to the White House for their annual Christmas party yesterday. And the ladies totally lost it when POTUS walked by, stopped and told them he was a fan.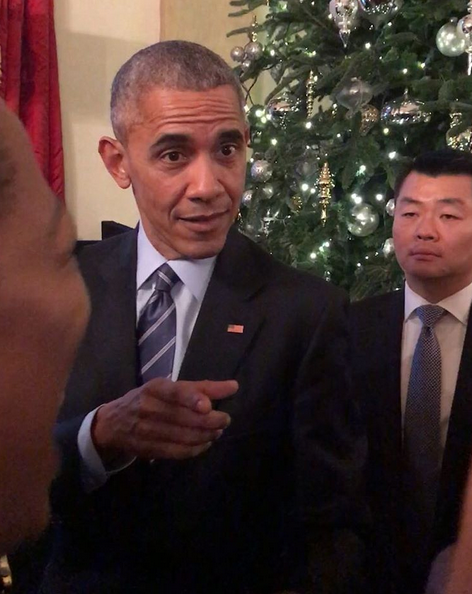 On Instagram Yvonne captioned, "That collective sound of glee, is black women screaming when the leader of the free world approaches and ENTERTAINS A CONVERSATION WITH YOU about how he likes @insecurehbo. @issarae @the_a_prentice @msmelina @jayrellis and the ENTIRE Insecure Squad...#WhatATimeToBeAlive EPIC AF!!! #iThinkWeStartledHim #iBetchyuWannaKnowWhatHeSaidNext #ItsASecret #Cliffhanger!!"
EPIC AF indeed! 
And here's the aftermath after meeting the prez...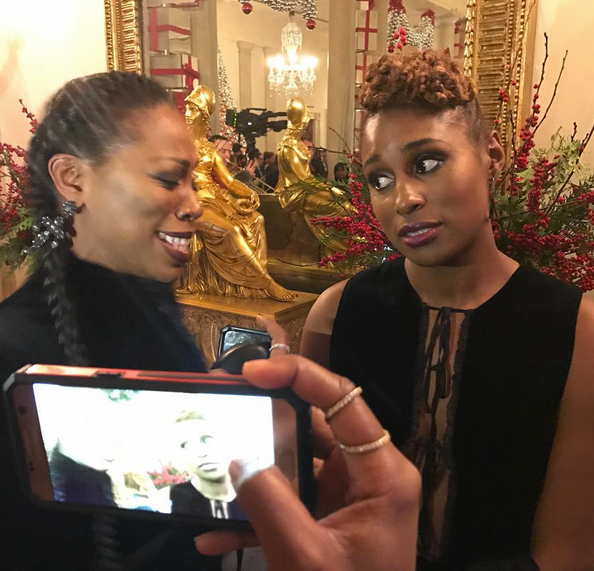 Ha!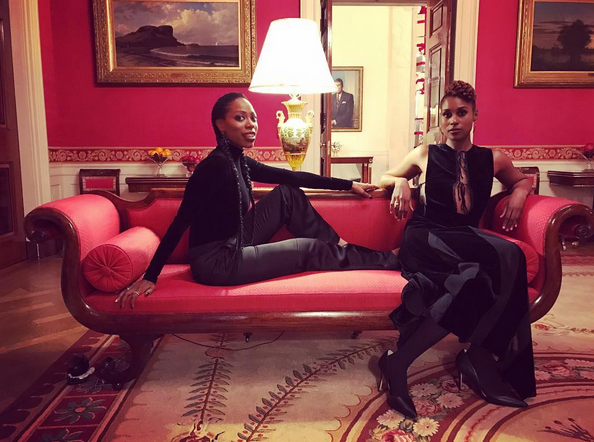 Of course, the ladies had to floss on 'em while in the White House. Werk! 
Yvonne also hit a few African inspired dance moves while having a full circle moment in the White House:
After the party.... 
It's that time of year again for the Obamas!
The First Family jetted out of DC (above) to Hawaii for their annual Christmas vacation, arriving on the island at Joint Base Pearl Harbor-Hickam Friday night. They're headed to the island of Oahu for the holiday festivities.
This will be the Obamas final vacation as the First Family. Ugh! The mere thought of them leaving the White House makes us want to cry.
They arrived in fly style as usual: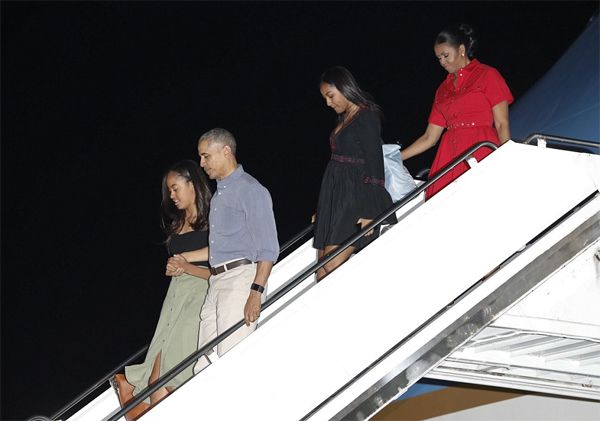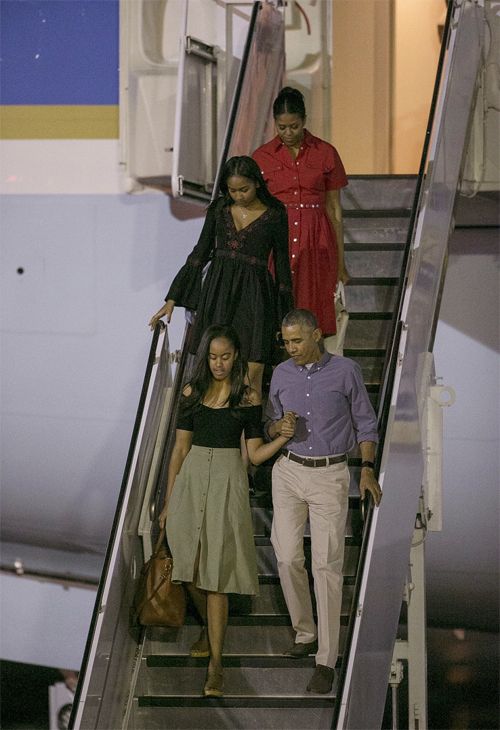 Photogs captured the First Family descending down the steps of Air Force One before being greeted by Hawaii Sen. Brian Schatz, Governor David Ige, and Mayor Kirk Caldwell.
As they boarded Air Force One, the Obamas all had on heavy coats and boots to brave the cold weather in D.C. It's freezing! But, as you can see, they all changed into appropriate attire for the warmer Hawaii weather. We're jealous! 
POTUS was happier than ever to reunite with his daughter Malia Obama who has missed a few holiday events while enjoying her gap year before attending Harvard University in the fall.
Loving that Phillip Lim Pashli satchel FLOTUS.  
Fun times ahead for the Obamas!
Photos: AP/Issa's IG/Yvonne's IG/Reuters