Mariah Carey has a new show to promote, so she's making her media rounds in NYC. Go inside to peep pics of the Grammy Award winner, get the numbers on her reality show debut and find out what Jussie Smollett had to say about her being a diva inside…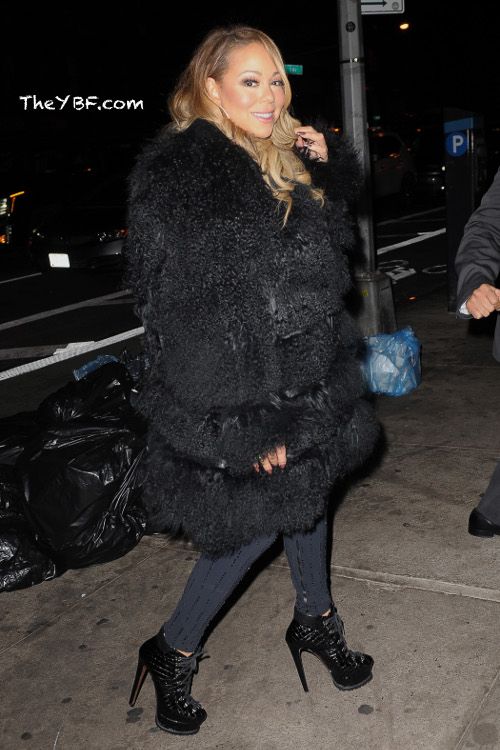 With a new show under her belt, Mariah Carey is heavy on the NYC scene to promote her new series in between rocking the stage at the Beacon Theatre for her holiday concert series.
Last night, the Grammy Award winner was spotted leaving the "Watch What Happens Live" studio looking her usual glamorous self.  And we're actually loving her look. The Christmas Queen whipped out her black fur coat and sky high booties after taping for the talk show. Y'all know she is the queen of shade, so we're sure she served up a few shady moments with Andy Cohen when it airs. Her last appearance was many things.
Speaking of MiMi's new show...
The premiere of "Mariah's World" did great numbers for its debut last week. According to Deadline, the premiere episode raked in nearly 4 million viewers across E! and BRAVO. It also It also served up nearly 3 million social engagements, ranking among the five most social premieres in E! history. Take that James Packer! Hmph.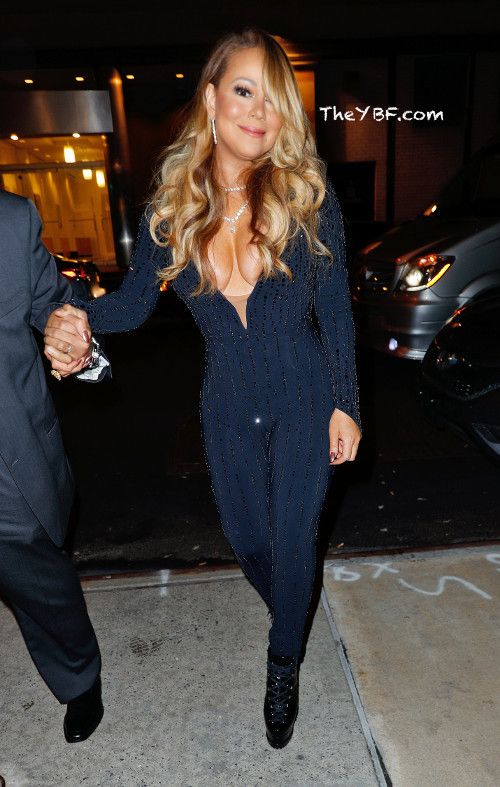 A new episode of "Mariah's World" will air Sunday at 9pm EST on E!
The Elusive Chanteuse singer was also seen leaving Beacon Theater, showing off a skintight bodysuit under her fur. She has been rocking the stage for her annual Christmas concert series.
And look who came out to see MiMi live...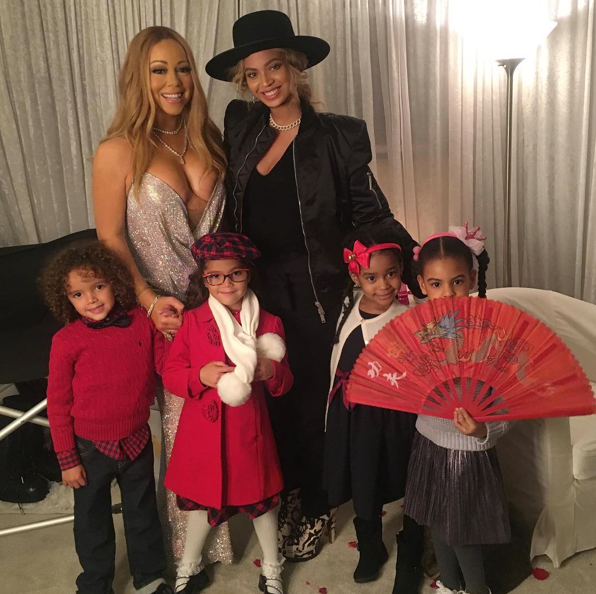 Beyonce and Blue Ivy stepped out a few nights ago to hear the R&B diva sing Christmas carols. Backstage, Bey and Blue snapped it up with Mariah and her twins, Roc& Roe.
In other Mariah news...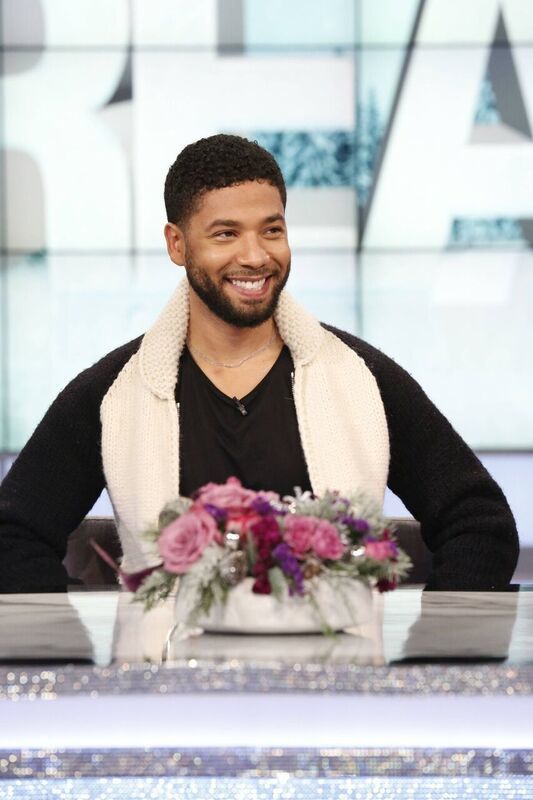 "Empire" star Jussie Smollett stopped by "The Real" today to dish on what it was like to open up for Mariah's Christmas concert in Hawaii recently. Jussie, who worked with Mariah previously on the hit FOX series, called MiMi the "ultimate diva" but in the most respectful way possible.
"She was perfect!," he started off saying."And I say this, no bull, I mean she is the ultimate diva. You know what I'm saying? The ultimate class act though. I was expecting honestly being you know an opening act, I thought that I was going to get… Which, which you know, respectfully and humbly you know, I was like, 'I'm going to get a like a quarter of the stage.' But I went there and she said, you know, 'No, have the whole stage.' Exactly what she had."
He continued, "She's wonderful and so genuine. And to watch her in, in that, which is so her world, it's just, it was a blessing."
Well that was sweet. Peep the clip below, plus a another clip of Jussie opening up about Jamal Lyon battling PTSD below:
By the way...
Mariah's new MAC Cosmetics collection will be released tomorrow, so she copped her own SnapChat filter to celebrate. Sweet! Things are looking up for MiMi.
Photos: Splash/Startraks/Mariah's IG/Robert Voets /Warner Bros. Television