Zendaya stuns on ALLURE magazine's January 2017 issue. Inside, she opens up about how she struggles with the good and the bad that comes with being famous and she also shares five ways she would change the world. Get it all inside…
One this is for sure, Zendaya knows how to slay a magazine cover like no other.
The 20-year-old YBF actress kicks off the new year of magazine covers slaying on ALLURE magazine's January 2017 issue. The poised star oozes femininity, class and sexiness all in one shot.
The COVERGIRL ambassador just moved into her brand new home…by herself...after moving out of her parents' home. And she doesn't even have furniture yet, but that's all coming as she enters the next phase of her life.
"I've never lived in a house this beautiful. I appreciate everything so much more because everything I have has been worked for," she tells the magazine.
While she's worked hard for everything she has and remained humble during the process, sometimes fame can take a toll on her.
When asked if she ever wanted to be famous, she replies, "Eh, I don't know. Sometimes I do; sometimes I don't. You just see so many people who are miserable here. It's like, Why?" She continues,"It's OK to be focused, but I can't get to a point where I don't like what I'm doing. It's gotta be fun and creative and good."
Being famous DOES has its perks…
"I love to slay a red carpet. When I step on one, I'm a different person," she says,"like Sasha Fierce and Beyoncé."
And don't get it twisted, Daya isn't hitting red carpets to be pretty, she'd rather make a statement that sends a message to young girls everywhere to always be and love yourself:
"When young women see me go out, with an entire world to criticize what I put on, and do whatever the hell I want? It's empowering [for them]," she says."It's not just about clothes. It's never been just about clothes." She stops talking for a second to push the hair out of her face. "We [she and her stylist Law Roach] do what we want," she says slowly, emphatically pausing between every word.
But, she still sometimes feels guilt about her fame with mixed emotions about her success:
"I ask myself, Would I get the same opportunities—would I have this role or that role—if I were a darker- skinned black women? And the answer is no," says the fashion designer."But the real thing is how do you take what you've been given and use it to better the situations of people that are your peers, your brothers and sisters?"
And that's why we love her. ALWAYS thinking about the bigger picture and how she can make a positive impact on it.
You can check out her full interview here.
In the meantime, find out five ways she would change the world if she had her way below:
And here's her gorgeous spread below: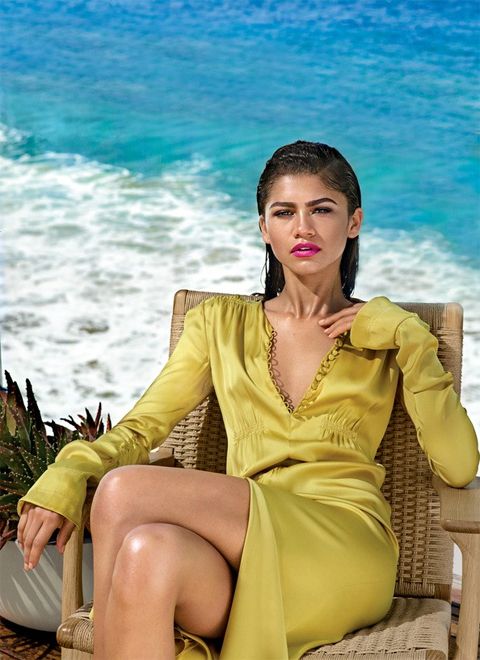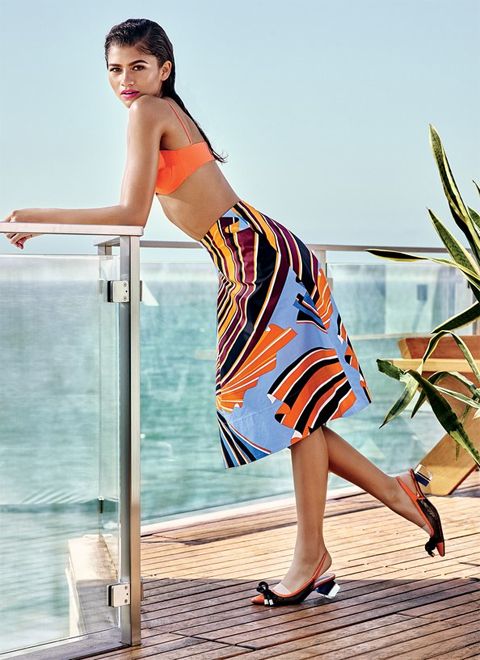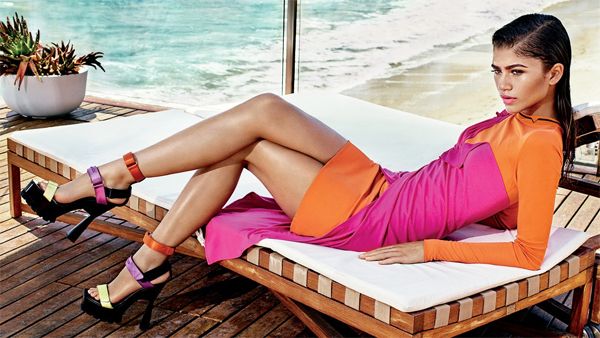 Photos: Jason Kibbler via ALLURE