Pastor Shirley Caesar is speaking out about rumors of a lawsuit that she filed over the #UNameItChallenge. Find out what she had to say about it all, plus find out why Doug E. Fresh is seeking MILLIONS from "Empire" when you go inside…
Pastor Shirley Caesar is speaking out to clarify recent reports that she launched a lawsuit against DJ Suede over his remix to her "Hold My Mule" sermon.
As you all know, the #UNameItChallenge became a viral sensation over the Thanksgiving holiday. We all were singing it and laughing at all the different videos made using the remix.
Well, DJ Suede decided to create an official song and video and put it up on iTunes for sale without her approval. Pastor Caesar didn't have a problem with the viral videos on social media, but she wasn't pleased with DJ Suede trying to make a profit, nor the visuals that were included (twerking, alcohol) with her voice on it. 
Last week, it was reported that Pastor Caesar fired off a $5 million lawsuit against DJ Suede (real name Keenan Webb) and Empire Records for using her likeness to make a profit. But apparently, that's not true.
Shirley Caesar took to her Facebook page to clarify the alleged lawsuit, writing, "Hello Family, I just got a call from someone asking me about a lawsuit; please be clear, there has been no lawsuit filed. I asked my attorney to issue a statement and this is all we will say on it at this time."
Her team also issued a statement to clarify the situation, stating they filed an injunction as well as cease and desist sales to force them to take down the videos. Her team makes it clear that she has not filed a lawsuit, although legally she could. They write:
Unfortunately, similar to you, we as a team, were laughing and enjoying the video challenge, until we recently discovered that DJ Suede, Empire Records and another party, took the original popular song and phrase and illegally released a different record on I-Tunes without our written permission. They even did a video highlighting alcohol and negative imagery- and sold many downloads. We asked them repeatedly to remove these negative materials as we never saw the video or heard the song prior to them selling it –and, it was not a parody, but the song was created commercially for sale and profits. When they refused to remove the commercial song from the Internet and the video, to protect Pastor's legacy and what Shirley Caesar stands for, we had to take legal action, secure a temporary injunction and order DJ Suede to remove the video, as well as cease and desist sales. We want to make it clear Pastor Caesar does not endorse the imagery, misogyny and abuse of alcohol endorsed in the video by having her voice everywhere on the track. Please also note, we have not filed any lawsuits or sued anyone even though it is my right. But, it is our hope and prayer that DJ Suede and Empire will do the right thing, and respect Pastor Caesar's legacy, image and name and follow the Court injunction ordering them to remove this video and the I-Tunes song, a clear violation of copyright and trademark laws.
Below is the full statement via her Facebook page: 
While DJ Suede and others didn't have permission to use the clip for profits, Shirley did give rapper Snoop Dogg permission to use the audio for holiday anthem. He reached out to Pastor Caesar for her blessing before using it.
Well there you have it.
We checked DJ Suede's YouTube account and the video has been removed.
Here's Snoop's pre-apporved version below:
In other legal news…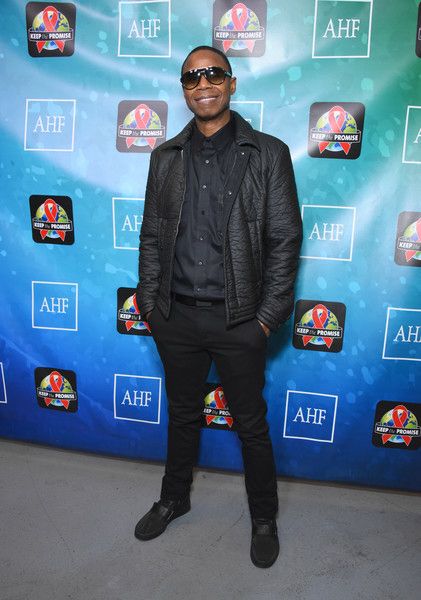 Last week, we received a press release claiming that Doug E. Fresh, CEO of Wonderboy Entertainment Rasheed Rahan Wonder and songwriter Unique Mecca Hall were SUING "Empire" for millions! Why? Well, it was said the show sampled some music without permission.
The alleged lawsuit insisted that the hit FOX series sampled the rap legend's track "I-Ight" (Alright). According to the press release, the track was illegally sampled and was used in the song "No Doubt About It," which was performed on Episode 3 by Pitbull and Jussie Smollett, as well as featured on Empire: Original Soundtrack from Season 2 Volume 1.
The press release also said Rasheed Rahan Wonder is representing songwriter Unique Mecca Hall (who is credited with creating the popular party chant, "Ayo, Aight") in the lawsuit as he is currently serving life plus 20 years in prison.
Well, Doug E. Fresh says it's NOT true. He took to his Twitter page to clarify the rumors tweeting:
There's a false story floating around that I'm suing @FOXTV and @Empire and it's absolutely NOT TRUE! #completelies

— Doug E. Fresh (@RealDougEFresh) December 10, 2016
Someone wanted a lil attention I see lol Nah I'm not suing https://t.co/EdzTy8A9u7

— Doug E. Fresh (@RealDougEFresh) December 11, 2016
We wonder who he's talking about. 
Photos: Getty