Joseline Hernandez celebrated with family, friends and a camera crew at her baby shower over the weekend and it was MANY things. Pics and video inside…
Joseline Hernandez celebrated her baby girl's upcoming arrival with family (her mom pictured above) and friends at the Museum Bar in Atlanta (sponsored by VH1) over the weekend. And it wasn't your typical baby shower.
Joseline's shower featured rap performances by Young Dro and "Love & Hip Hop: New York" star MariahLynn, a crazy "birth" cake (seen above), a camera crew (to film for her upcoming delivery special), and…wait for it… STRIPPERS. Hey, we're talking about Joseline here. They came out to give the mom-to-be a lap dance during the festivities. 
Check it:
Chile…no words.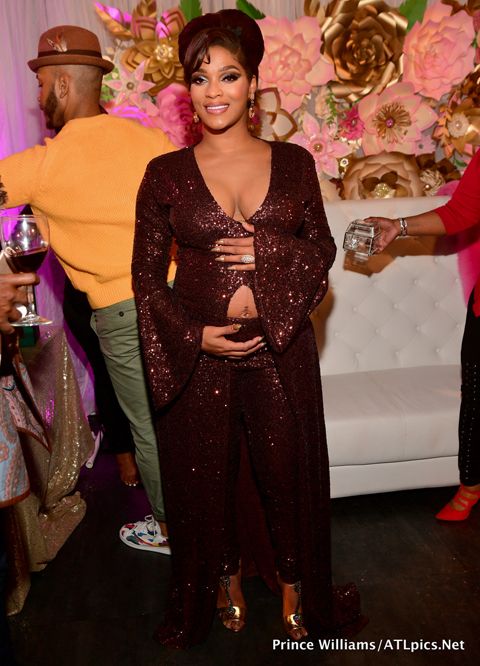 The mom-to-be made sure she was the center of attention in a sparkly two-piece accented with a cape. She held her belly and threw up her middle finger in several shots: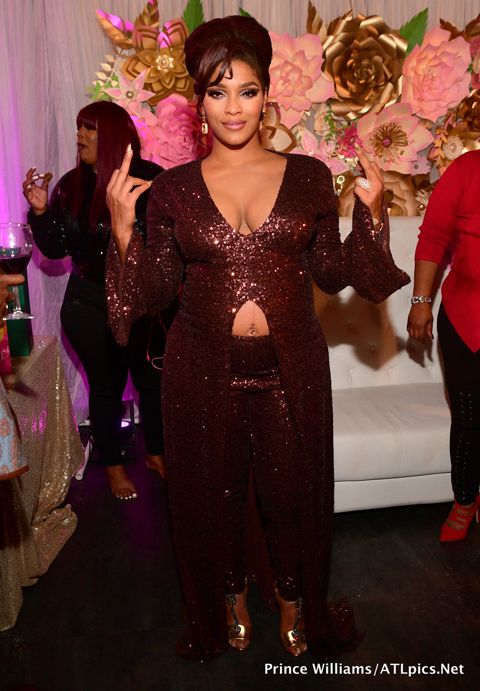 While she had several cakes for the shower, one cake featured a naked woman giving birth in the bathtub and it was likely her fave. Joseline captioned on Instagram, "@shantelashy @she_is_mimi You guys out did yourself this time! Best BABY SHOWER EVER!!!!!!!!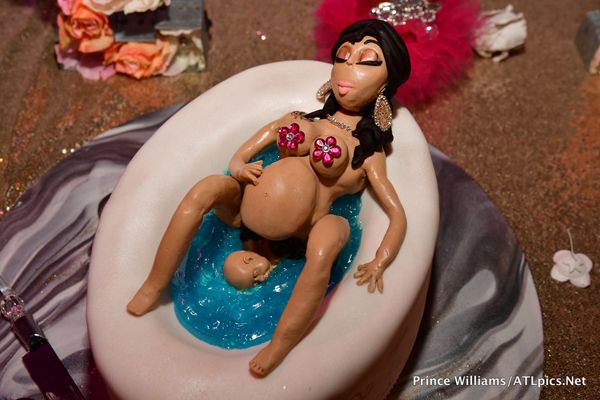 Several of Joseline's reality star friends came out to toast it up for Baby Bonnie Bella's arrival, including Yandy Smith, MariahLynn, Nikki Murdas, Young Joc, Momma Dee and "Black Ink" star Ceaser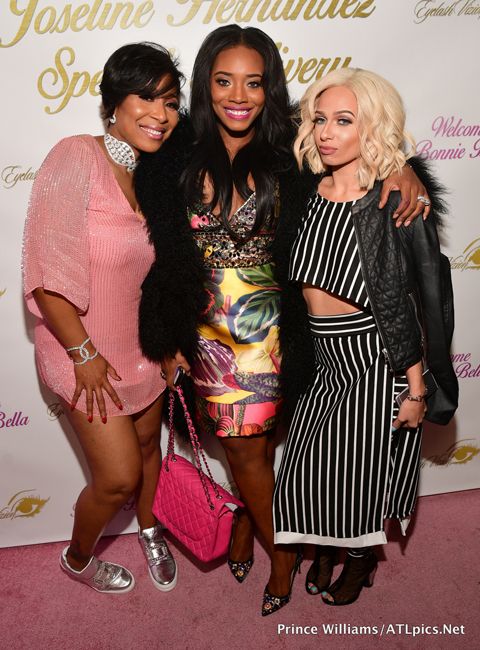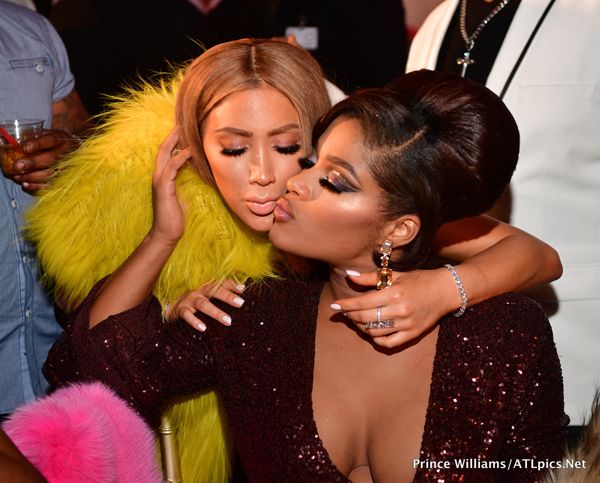 During the shower, a special toast was made for Baby Bonnie: 
And Joseline got super emotional: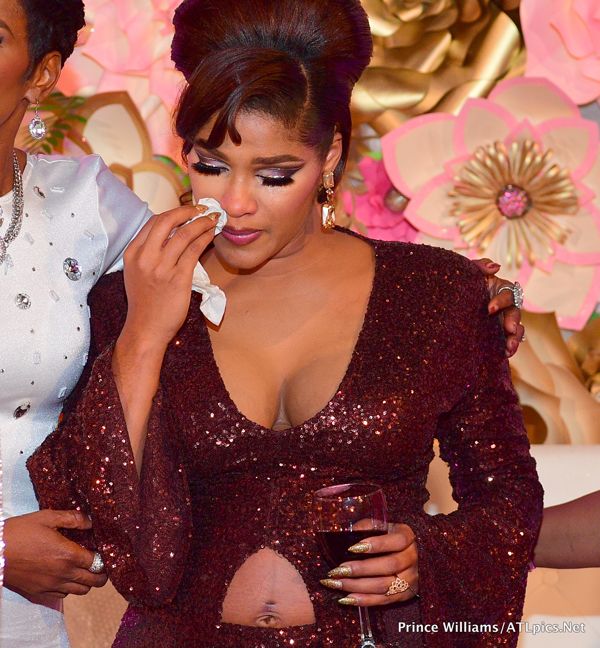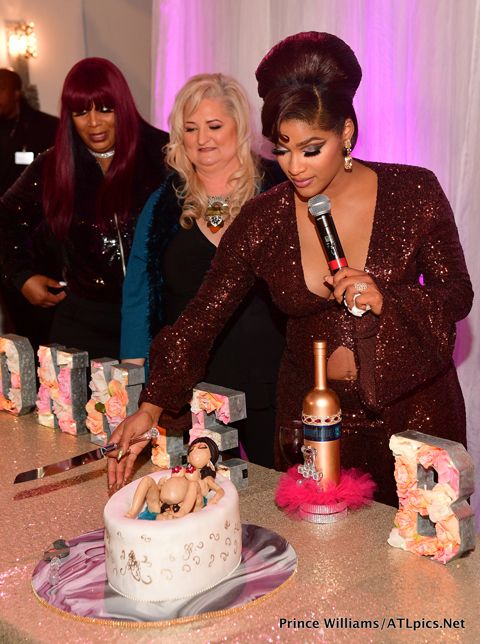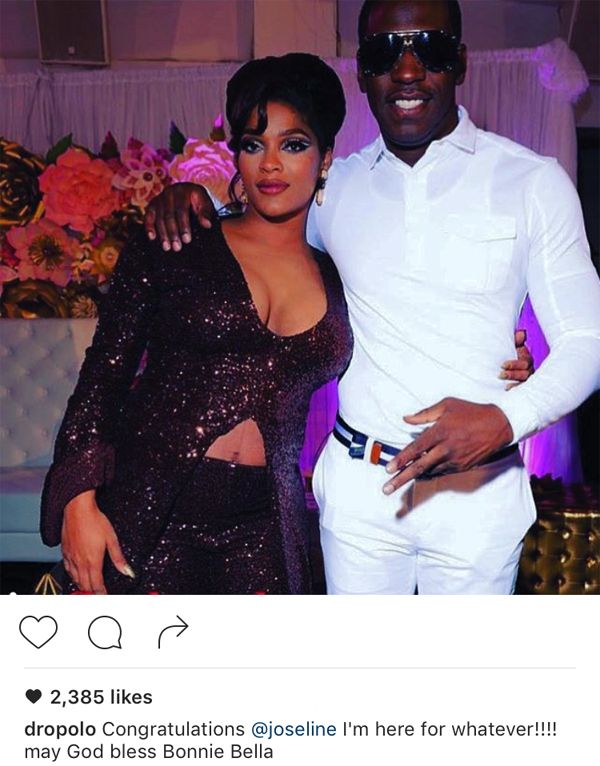 Check out several videos from Joseline's super turnt baby shower below: 
Notably missing was Joseline's ex/baby daddy Stevie J. We didn't expect him to show up after they allegedly got into a physical altercation last week. You'll recall, Stevie made claims that he's in fear of his life and their baby's. You can catch up on what went down HERE.
Hmm...we wonder if Stevie plans on grabbing this stripper video for the judge....
Photos: ATLpics.net/Instagram