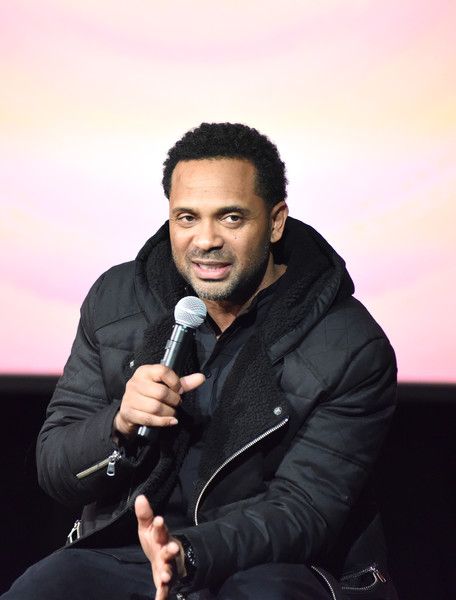 A fan got thrown out of a comedy club after going off on Mike Epps because he allegedly didn't take a picture with him. The fan claims it was because he's gay. Now, Mike is speaking out. Find out what he said and check out this bizarre video of Orlando Brown threatening Raven-Symone inside…
Mike Epps got involved with some drama with a fan after his show at the Improv last night.
According to the disgruntled fan (named Norman Freeman), Mike spent part of his comedy set cracking jokes about him being a man dressed as a woman. Norman claims he wasn't mad about it and even tried to get a picture with Mike after the show. But that's when ish hit the fan.
After Mike allegedly refused to take the picture, Norman whipped out his phone and started calling him a crack head, said he had a small penis and he called him a homophobe. He got in Mike's face to call him out on it and security yoked him up and kicked him out of the venue.
Here's how it all went down:
Sheesh! 
Now, Mike is addressing the encounter saying he's NOT homophobic and that he provides comedy for all different types of people: 
This isn't the first time Mike has been labeled a homophone. Back in 2008, he was accused of attacking a photographer and allegedly called him a "fag." 
In other actor news... 
"That's So Raven" alum Orlando Brown seems to be taking him getting replaced for the show's reboot harder than we initially expected. Once news broke that YouTuber Alonzo Lerone will play Eddie in the reboot, Orlando didn't seem to pissed about it. He threw a little shade, but it was more toward Alonzo than Raven-Symone.
Now, he's going in on Raven!
In a Instagram video, Orlando makes a threats of sorts at Raven saying he's going to come "see her" so they can handle their differences like adults. He remixes the "That's So Raven" song to become "That so fake b*tch." Sighs.
He also warns her to stop trolling his Instagram page. Peep the clip above.
Is anyone else getting Katt Williams' vibes from Orlando?
 
Photos: Mike's IG