Baby Future and Ciara hit the sidelines at CenturyLink before Russell Wilson and the Seahawks hit the field. Little Future was excited to meet Taima the Hawk, but was over it real quick.  Ha! Flicks and videos inside…
Ciara isn't letting her baby bump keep her from cheering on her man at his games. Yesterday, CiCi and and her 'juicy man' trekked it to CenturyLink Field to watch her quarterback husband Russell Wilson do his thing.  And he killed it.
Before the game, the Seahawks allowed a few kiddies to pet their mascot.  CiCi had to grab him by the arm while he waited for his turn because he was trying to skip the line:
But, by the time he took the picture with the bird…he was OVER it: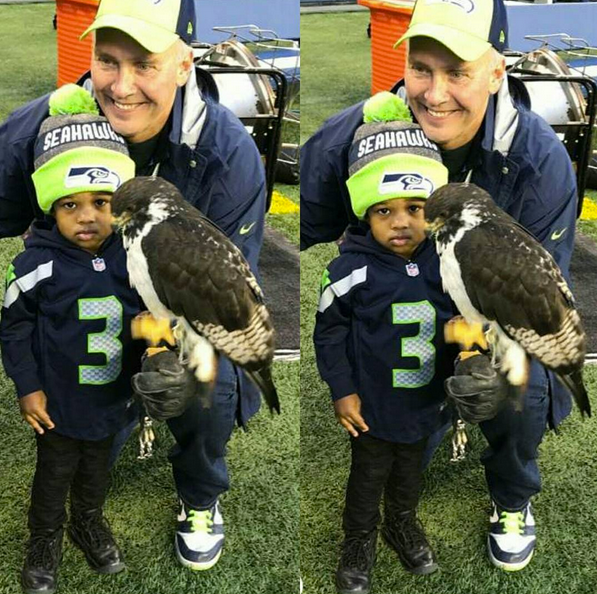 HA!
Also before the game...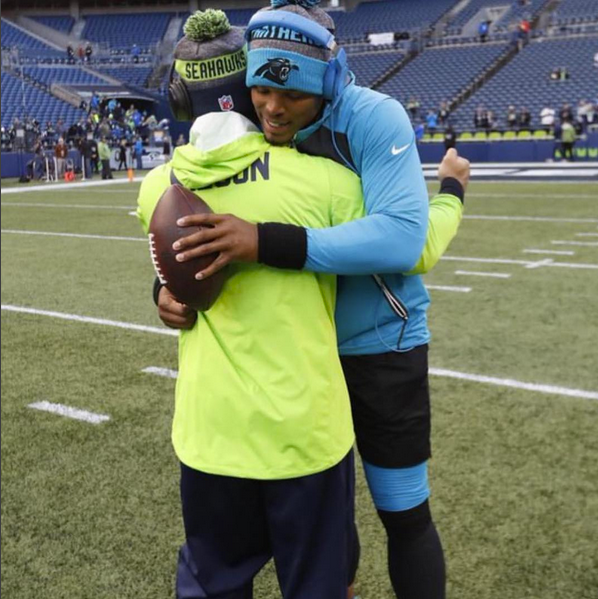 Russell hugged it out with Carolina Panthers QB Cam Newton. Nice!
During the game, the YBF Kid was having a ball with his friend in the luxury box:
Meanwhile...
Russell made several little kids happier than ever! He pulled off some his gear and gave it to the kiddies. Aww!
The Seahawks MURDERED the Panthers 40-7. Sheesh! And y'all know Cam Newton's post game conference was in shambles.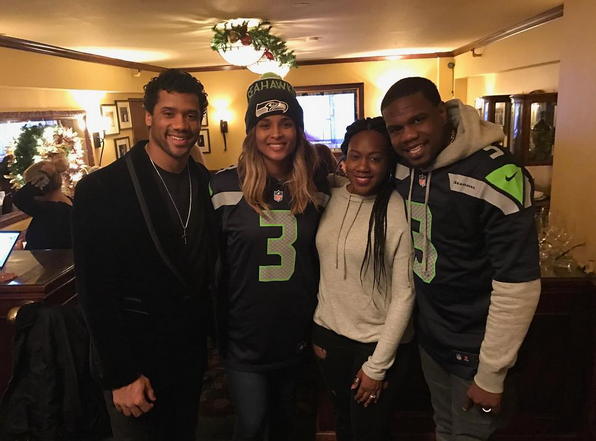 It was all smiles for the Wilsons after the game. They posed it up with Theron Thomas, 1/2 of singing duo R. City, and his wife. CiCi personally invited them to the game.
Hmm…Ciara did say she was getting back in the studio. Maybe they cooked up something...
Photos: @thewilsonsfanpage/@theronrockcity/@ciaraandrussellfanpage