Karrueche proves to be a solider braving the cold weather to shoot beach scenes for web series "The Bay." Meanwhile, her bestie Christina Milian was all smiles in Beverly Hills even after getting a parking ticket. Flicks inside…
While Karrueche loves to hit the party scene, she puts in work too.
We've spotted Kae in New Orleans in between shooting scenes for the upcoming TNT series "Claws," and now she's back to work on her web series "The Bay." By the way, the digital soap opera earned Kae a Daytime Emmy Award.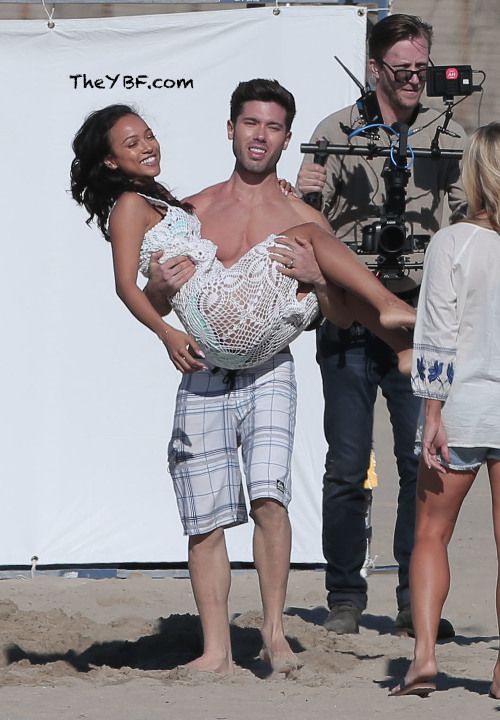 Yesterday, the budding actress braved 55-degree weather in a bikini to shoot beach scenes with her co-star Kristos Andrews in L.A. for season 3. The duo had to pretend like they were on the beach during the summer, which was quite the task with the temperature being so low.
 
Cute swimsuit.  Season 2 of the digital drama is currently available on Amazon Prime.
Oh, Kae's ex-boyfriend Chris Brown recently posted this on social media: 
Lordt.
Meanwhile...
While Kae frolicked on the beach, her bestie Christina Milian was spotted out and about in Beverly Hills yesterday.
After making her rounds earlier in the evening, the "Rocky Picture Horror Show" star made her way to Villa Blanca for dinner.
Upon leaving the venue, she found she parking ticket plastered on her windshield. It didn't faze her though. She was still all smiles. Peep those pics here.  
Photos: Pacific Coast News/FameFlynet