Halima Aden is making waves in the pageant world when she competed in the Miss Minnesota USA pageant wearing a hijab and a burkini in the swimsuit round. Get the details on this history making young lady inside…
Slay on!
Halima Aden is the talk in the pageant world after she competed in the Miss Minnesota USA competition wearing a traditional hijab. Not only that, the 19-year-old Somali-American teenager strutted her stuff in a burkini for the swimsuit round, making history as the first woman in that pageant circuit to do so.
As she stepped out for the swimsuit round, the audience gave her a round of applause as she sashayed across the stage in her burkini and the announcer noted that she was "making history."
Check it:
 
Halima Aden starts off Miss Minnesota USA's swimsuit segment to big cheers from the crowd. Announcer: "She's making history tonight." pic.twitter.com/OUvbHv6xct

— Liz Sawyer (@ByLizSawyer) November 27, 2016
While Halima didn't win the competition, she did make it to the semi-finals. Out of 45 contestants, Halima made it to the final 15. Nice!
Before the competition, Halima, who was born in a Kenyan refugee camp, talked to the Huffington Post about how she hoped her presence in the pageant will inspire other Muslim and Somali girls.
She said, "Not seeing women that look like you in media in general and especially in beauty competitions sends the message that you're not beautiful or you have to change the way you look to be considered beautiful. And that's not true."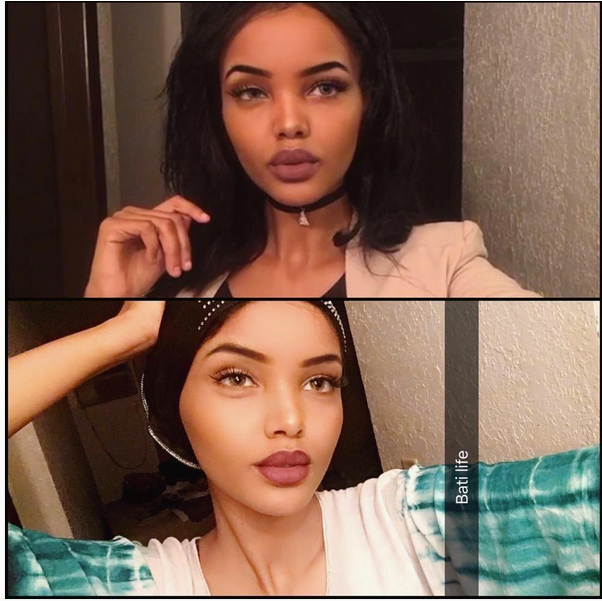 Stunning!
Photos: Halima's IG/@Leila Navidi