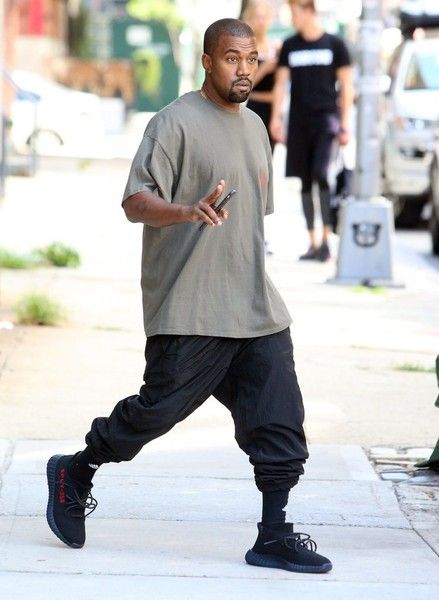 The 9-1-1 call has leaked that confirms Kanye West had a "psychiatric emergency" yesterday. Details inside...
UPDATE: It's being reported that Kanye's doctor is the person who called police, and he warned authorities that Kanye, aka Jim Jones, had become violent.  He also mentioned a "temporary psychosis."  TMZ reports:
Kanye West's personal physician is the one who called 911, warning the dispatcher Kanye was not violent but would become violent when police arrived to help him.

Law enforcement sources tells us, the call came in as a male with mental illness. Dr. Michael Farzam said his patient's name was "Jim Jones, 39 years old, 5'8", 175 lbs ... suffers from temporary psychosis due to sleep deprivation and dehydration." 

The report goes on to say Dr. Farzam told police Kanye had attempted to assault a staff member at the gym.
________
Yesterday afternoon, Kanye left his home and went over to his trainer's home in west L.A. where he was reportedly acting "erratically."  Someone called the authorities, and according to TMZ, the 9-1-1 call dispatched to the Los Angeles Fire Department, confirms it was a mental health situation.
The dispatcher characterized the situation as a "psychiatric emergency."  When help arrived, Kanye was reportedly handcuffed to a gurney and he was transported to UCLA medical center in Westwood.  Here's Kanye's trainer Harley Pasternak after the incident:
We reported yesterday that Kanye's wife Kim Kardashian West had just landed in New York upon learning of his hospitalization.  She had the plane turn right around and head right back to L.A.
We now know she was headed to meet her sisters and her mother at Denise Rich's Angel Ball which, this year, was in honor of Robert Kardashian, Sr.  Kourtney, Khloe and Kris attended the event to represent the family.
Photos: FameFlynet