After T.I.exchanged words with his homie Lil Wayne on Instagram this weekend about Weezy's foolish #BlackLivesMatter comments, Reginae is popping into the conversation to defend her dad.  But the internets ain't having it.  Deets inside...
We told you about rapper T.I. publicly checking his long time friend Weezy on Instagram yesterday after that foolish Nightline interview.  Now, Wayne's daughter Reginae is hopping to his defense.
The 17-year-old (she turns 18 in a few weeks) slid into T.I.'s comments saying he could have texted all that to her dad, but TIP must have wanted some publicity:
Then she posted a pic of her and her dad: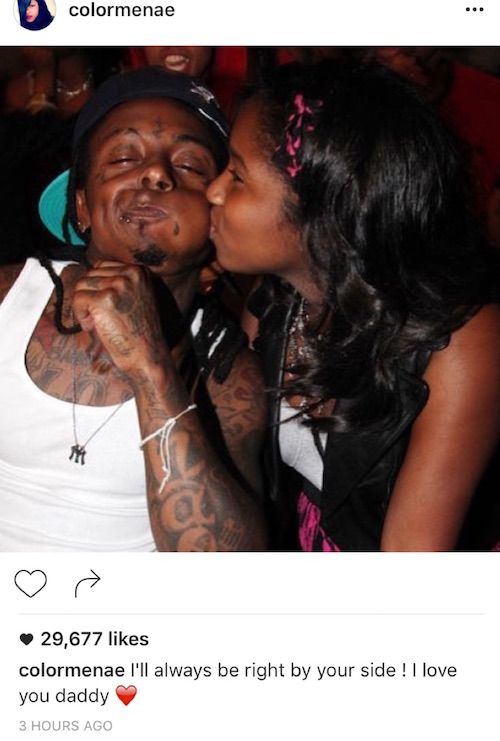 Not everyone applauded her for hopping into the mix though.  Many started going in on her page and her mother Toya Wright's page saying she needs to stay in a child's place and "learn some manners."
Hmph.
Thoughts?
Photos: Instagram