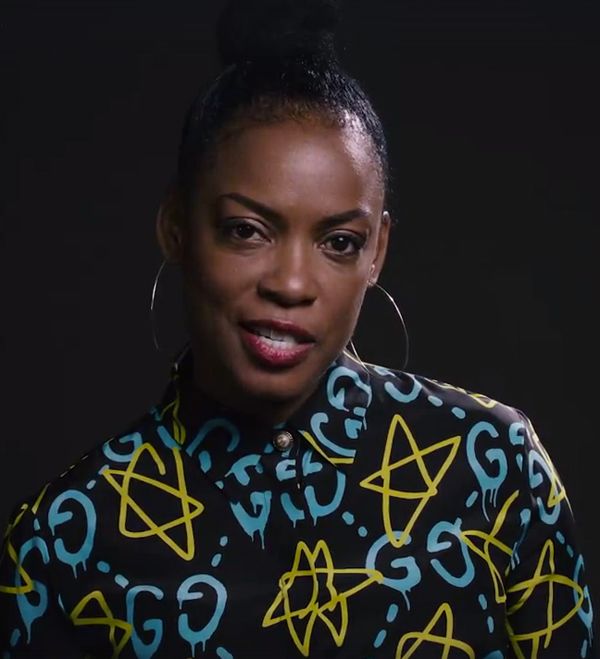 YBF actresses Aunjanue Ellis and Gabby Sidibe are weighing in on the upcoming presidential election days before the polls open. And apathy is NOT an option. Peep their new PSAs inside….
With less than a week before America hits the polls for the presidential election, YBF celebs have kicked into overdrive urging everyone to get out there and vote. There are plenty of Americans who still feel apathy towards this election, so they're working to change that.
"Quantico" and Birth of a Nation actress Aunjanue Ellis was tapped to star in a powerful spoken word anti-Donald Trump PSA titled "Menace." The SAG Award winner was joined by several actors, writers and producers, including Ato Essandoh (Django Unchained), Pascale Armand (Broadway's "Eclipsed"), Clifton Cutrary ("Luke Cage"), Tahiry Jose ("Love & Hip Hop: New York") and a host of talented New York-based actors from Broadway, film, and TV.
"Menace," written by Tracee Loran, is meant as an artistic outlet, performed to express the distress and disappointment brought about by an inexperienced and crude man—with poor business acumen—becoming a presidential candidate. The short clip seeks to energize the voters who understand the danger behind a Donald Trump presidency, but haven't yet found the motivation to vote.
It's a unique spin on a typical PSA.
Check it below:
In another PSA...
"Empire" star Gabby Sidibe is using her platform to urge young (and old) people to get out to the polls next week. She's featured in Laura Dawn's Humanity For Hillary campaign, "Girl, Just Vote." And she's using her tech savvy skills to reach the masses.
In the clip, the viewer sees a conversation via emojis and GIFs, until it is revealed that Sidibe is the "voice" behind the exchange, ending with an on-camera appeal to vote. She says, "Apathy is not an option."
Check out the spot above.