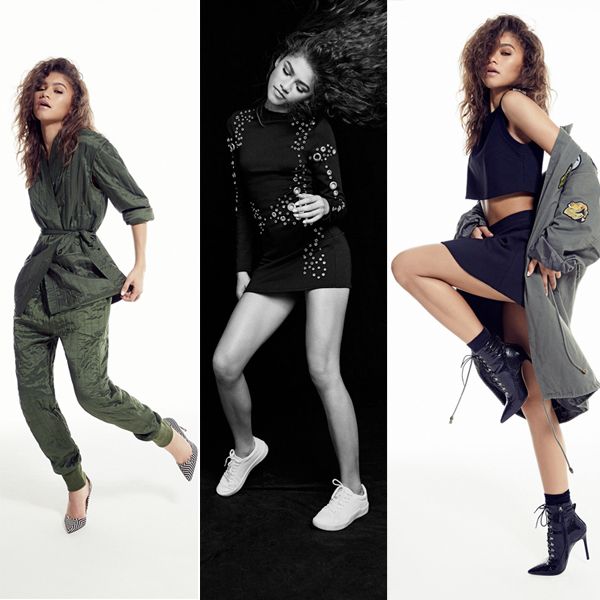 Zendaya and The Weeknd are making a splash in the fashion industry. The Disney starlet has created an affordable clothing line and she's giving fans a sneak peek at some of her new pieces. Meanwhile, the R&B crooner is joining forces with H&M for a new collection and campaign. Deets inside…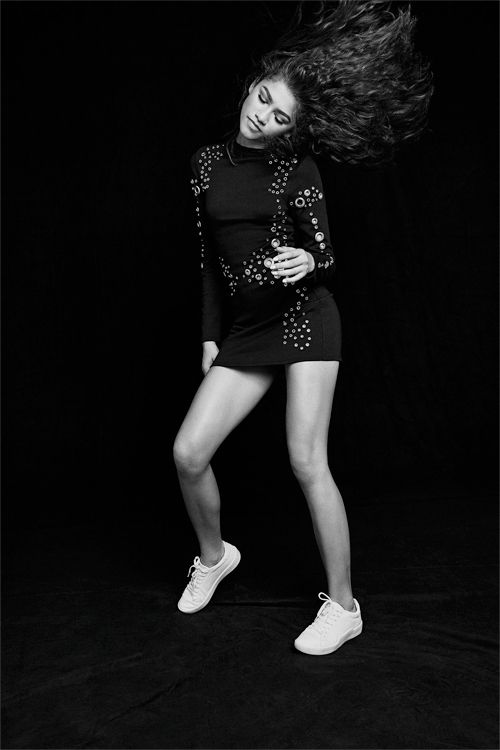 She acts, she sings, she dances. Now, she's a clothing designer.
Disney starlet Zendaya, who has already released a line of shoes, is expanding her fashion empire with a brand new clothing collection. And now, she's showing off her new line.
"Daya By Zendaya" will be released via an e-commerce platform this Friday, so get your coins ready.
Zendaya partnered up with her longtime stylist Law Roach (who also helped her with her shoe line) for the direct-to-consumer brand. And get this…you won't have to compromise your bank account to snatch up pieces from her new line.
Everything in the new line is priced between $18 - $158 and runs from size 0 to 22. Yes ladies, Daya has come up with a stylish line for almost every size fashionista that's (mostly) easy on the wallet. You'll find closet staples like casual tanks and white button down shirts, but she also has a few edgier pieces, including a velvet green jumpsuit and a blush pink silp dress.
"You can choose to wear the black velvet blazer and trouser together, or wear them with whatever the hell you want," said Zendaya.
Zendaya has become a fashion star in her own right, taking risks on and off the red carpet. She makes it clear she's not big on trends and her line will reflect that.
"One thing Law [Roach] and I really hate are trends," she said."We just don't believe in them, we don't believe in what's hot now because you can't stay on top of all of the constant changes in fashion. It's just impossible."
She added,
"Clothes are supposed to be emotional. There is no right or wrong, no singular style. I went through a phase as a teenager, and I think everyone does, when I actually gave a sh*t about what people thought. Ultimately I grew up and realized that was no fun."
Well good for her. We love watching Zendaya try out new looks and get excited to see what she'll pull off at a major event when she hits a red carpet.
Peep a few flicks of Daya rocking some pieces from her new line below: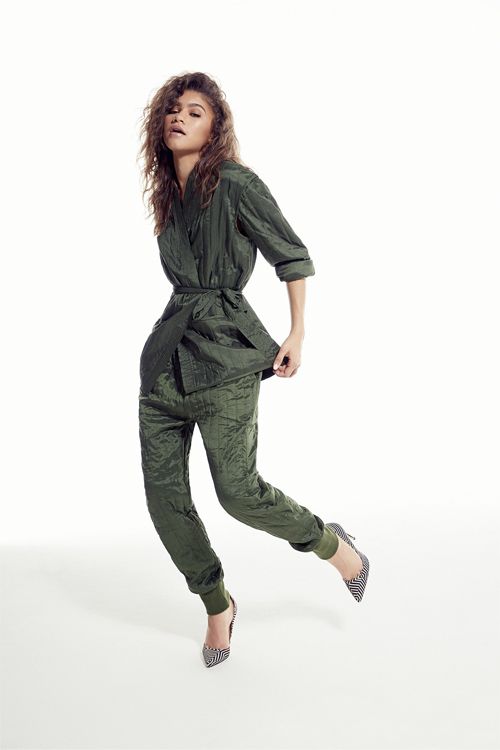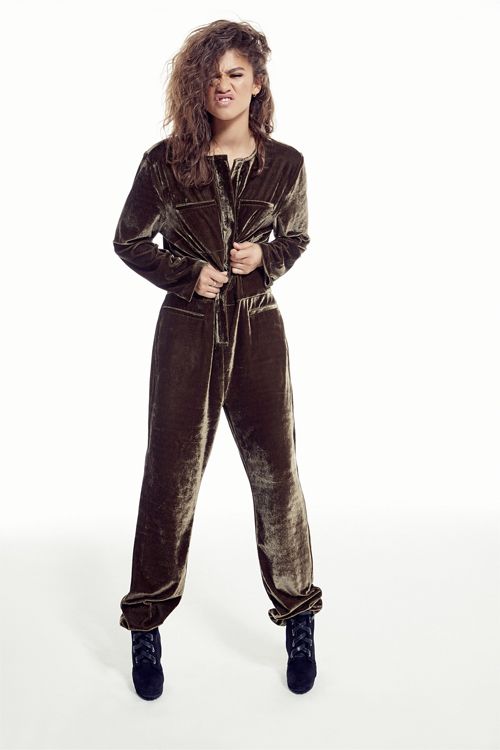 Daya By Zendaya will be released on Friday. Peep the teaser below: 
Zendaya isn't the only one getting her feet wet in the fashion world...
R&B crooner The Weeknd is taking his talents to H&M. No, he's not performing for one of their events. He's gearing up to front the retail the company's Spring 2017 campaign. Not only that, he's collaborating with the brand to develop pieces with his XO brand that will be featured in the new campaign.
The "Starboy" singer made the announcement on Instagram, rocking a bomber jacket with the XO logo:
The menswear collection will be unveiled in stores worldwide November 2nd. The H&M collaboration comes on the heels of the announcement of his PUMAXO collaboration with PUMA. A series of pop-up shops will open this weekend and his new album Starboy will drop November 25th.
Photos: Francesco Carrozzini/Weeknd's IG