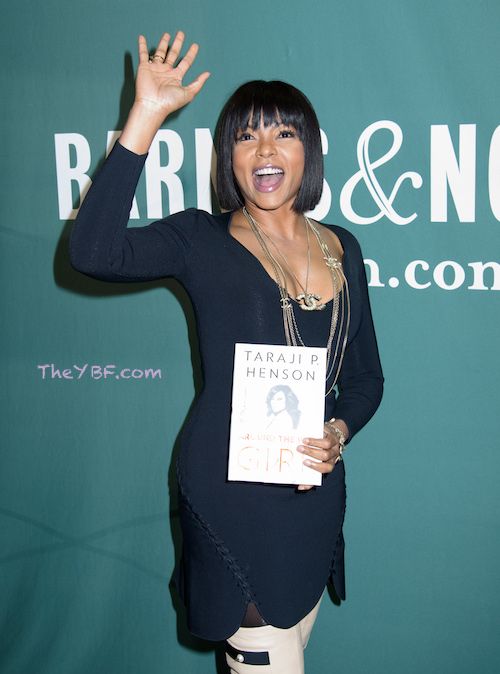 She's movin' on up...to a deluxe Hollywood home in the sky!  Deets on Taraji P. Henson's hot new multi-million pad inside...
It's a Hollywood mansion fit for a Cookie queen.  Emmy winner Taraji P. Henson just cashed out on a $6.5 million home in the Hollywood Hills.  It's totally well deserved.
TMZ reports it's got everything a Hollywood starlet would want -- multiple bedrooms, multiple bathrooms, a pool (with a waterfall), and a meditation deck overlooking the city for her to dream up more Cookie-isms.
She also still owns her more modest Glendale home she owned two homes ago, and she leases that out for $3500 a month. 
Make that money queen.
BONUS: Speaking of stacking coins, Taraji's been pushing her new book, Around The Way Girl, all over the country.  She hit up her book signing at Barnes & Nobles in NYC this weekend:
And she's promoting her new movie Hidden Figures alongside co-stars Janelle Monae and Octavia Spencer with Pharrell and co. today on Apple Music:
Nice!
EXTRAS:
1. Rihanna's and Missy's backup dancer Shirlene Quigley went viral yesterday after her friends announced she had been missing for over 48 hours. This afternoon, she was thankfully found:
@nbpolice& @NYPDnews have located SHIRLENE QUIGLEY. She is safe and being treated at an undisclosed location pic.twitter.com/VeSVW7P2XG

— North Bergen Police (@nbpolice) October 25, 2016