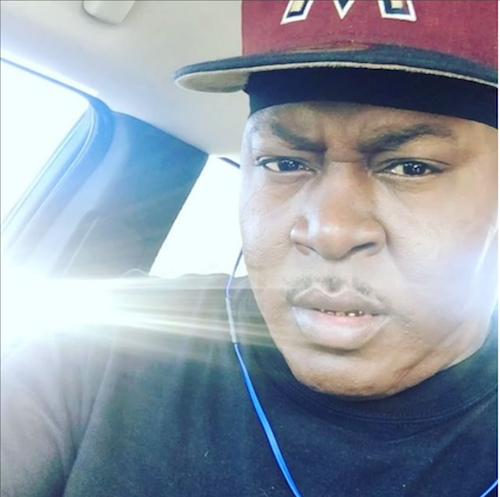 Trick Daddy is on some other ish today.  The Miami rapper just said the most foolish ish to black women, excuse us, black h**s.  But it's all good because the epic dragging he's getting has made our day.  Check it inside...
Ugh. 
If Trick Daddy was trying to be relevant for a day -- well, a few hours -- he succeeded.  But not in the way he likely wanted to.
The 43-year-old "I'm So Hood" rapper hopped on Instagram this afternoon and decided to give an unsolicited, expletive-laced PSA to black women:
"Y'all black h**s better tighten up, these white h**s and spanish h**s, they done started getting finer than a mutha f***er.  Y'all black h**s better tighten up.  Y'all doing all that extra sh*t for nothing.  You not achieving nothing b*tch. You getting your ass done, your ti**ies done and paying $150 for makeup just to go to a local club b**ch.  Tighten up h*e.  These spanish and these white ho*s  are gettin' very spiffy on y'all." 
And he ended with this prediction:
"They f**k around and learn how to fry chicken, [black women will be] useless."
Check the video below:
*Squints*
There's many things we could ask someone like Trick Daddy to tighten up, but commenters have dragged him enough. 
Apparently, frying chicken and "being fine" are the only uses he believes women have in general.  If a black man lets words like this fly out of his mouth on a public platform, he may want to look in a mirror to see who's the one "not achieving nothing, b*tch."
Peep the dragging (and some other foolery) below: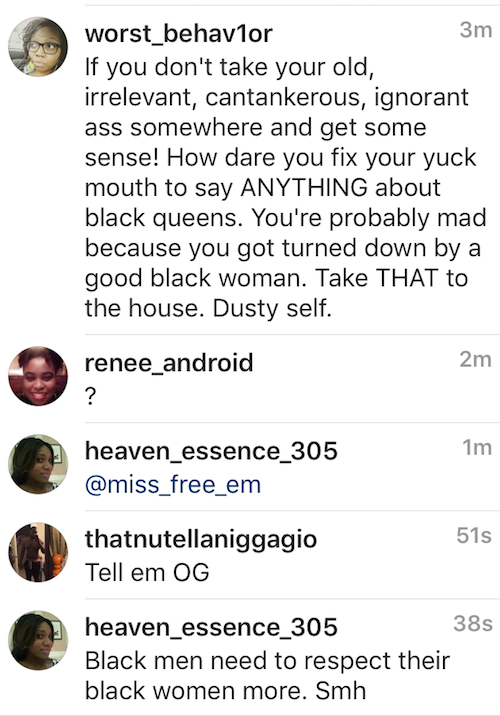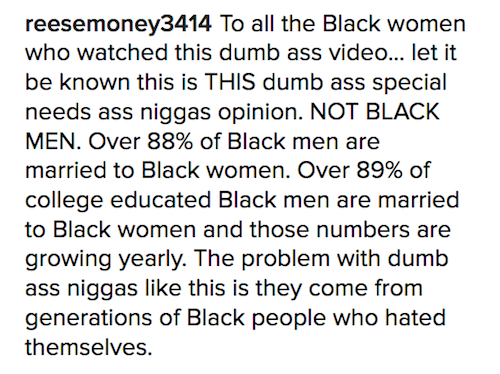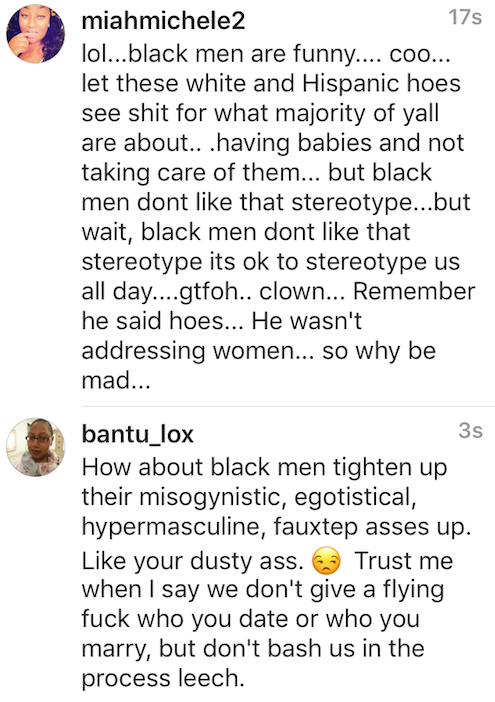 Trina, come get ya boy.
Photos: Instagram