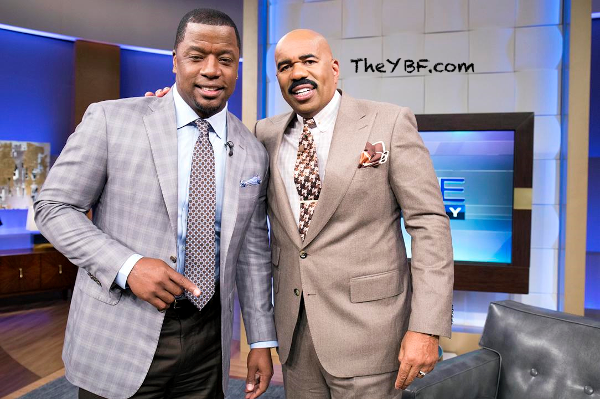 Kordell Stewart gave one of the weirdest analogies to describe his marriage to Porsha Williams. He also addresses those sexuality rumors that have followed him around for the last 20 years. Find out all he said inside…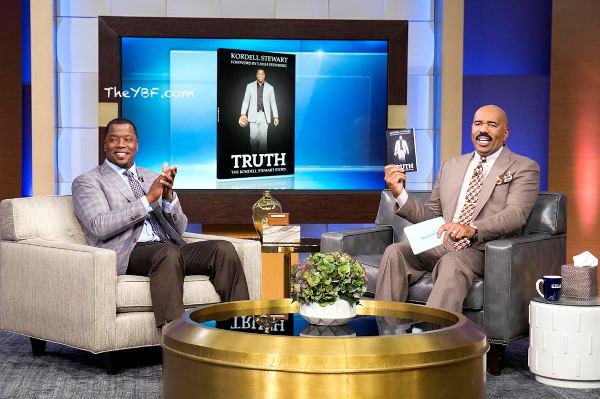 Former NFL star Kordell Stewart has an interesting way of describing his marriage to "Real Housewives of Atlanta" star Porsha Williams.
The former quarterback appeared on the "Steve Harvey Show" yesterday to promote his new book "Truth: The Kordell Stewart Story" where he opened up about his failed marriage to the reality star, describing it as a "rocky road."
Oddly, he compared their union to having stinky breath that eventually got too STANK for his liking. Yes, he said that.
"When it comes to the institution of marriage, I think it is the highest levels in the Super Bowl of a relationship. And you have that someone that you say, you know what, 'I want to be with you for the rest of my life' – you know, breath stink and all, I want to just be with you forever. And that breath I was smelling, was the one I wanted to be with for the rest of my life. But it got to the point where it started to get a little too stank."
Lordt!
Check it:
Kordell said he loved his ex-wife, but realized that she wasn't the woman he was suppose to spend the rest of his life with.
"You know, I loved my ex-wife. That's old and that's over with, Steve. You know, I have a 13-year-old kid to raise."
The 44-year-old explained how he helped Porsha when she lost her business and said he has no regrets appearing on "RHOA."
"No, I really don't Steve, because you know what I've seen of my ex as of lately, conducting herself, just imagine if we was together for five more years with two children. That wouldn't have been good."
He continued, "She came in with a tough situation and then she came out with the Atlanta Housewives show, with making five to six figures, something more than she's ever had. So when people say 'I ran her off' - 'she left with nothing' - she left with a lot."
Peep the clip:
And about those rumors questioning his sexuality...
Kordell also reflected on how he felt when he first learned about the rumors that he received sexual favors from a man. In 1998, a friend (who was doctor) called him up and said folks were saying he was arrested in Pittsburgh for having lewd acts performed on him by a transvestite.
"First of all, when in the world have I gone to jail in Pittsburgh, because there's no record," he said. "I don't care if it's 10, 20, 30 years. If it happened, it would be documented, let alone being with a transvestite. Now, each his own, Steve. Trust me when I tell you."
He added, "When that happened, I was like, 'Man.' It drew me closer to the Word to the point where it made me understand what this really, really was all about — it was hate. And that's why to this day I wanted to wait until I had the opportunity to speak to you about this."
Check it below:
Photos: Cristina Aguirre/NBC