President Obama stepped on the yard Tuesday at North Carolina A&T.  He had some mentorship business to disscuss with the students.  Get it all inside...
For those who criticize the President for "not doing anything for the black community," here's case in point why you may want to rethink that.  His My Brother's Keeper program is specifically for young men of color to create a bond with fellow men of color at an early age to help mold them into stand up men in society.  The Prez has appointed several stand-up celeb men to partake in being in a mentor to young mentees, some of which may not have a father figure in their lives.  He's been encouraging men all over the country to sign up to pledge to be a mentor. And he hasn't stopped there.  HBCUs are next on his list.
He talked up the program at A&T on Tuesday, making the case for the bright and ambitious college-aged men to join in the task of mentoring others.  He said during an on-campus town hall with Stan Verrett that aired Tuesday on ESPN's Undefeated:
"For so many of our boys, because half of them don't have dads in the house and moms are doing heroic work but they're working and trying to keep up with everything - to have some adult that's taking interest in them, to have somebody who's showing them here's an alternative, here's a pathway, here's an opportunity that you can seize and you are worth something and you're important and you're a leader - it doesn't take a lot to transform the lives of young men."
Obama talked even about the importance of mentorship, race and opportunity throughout the townhall.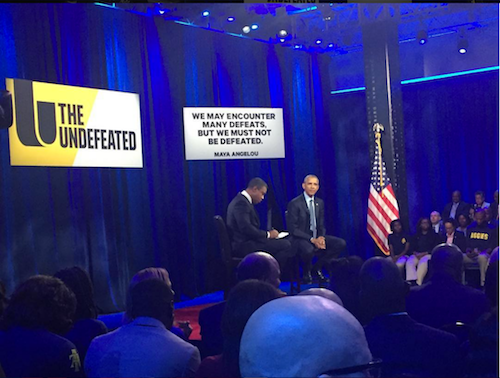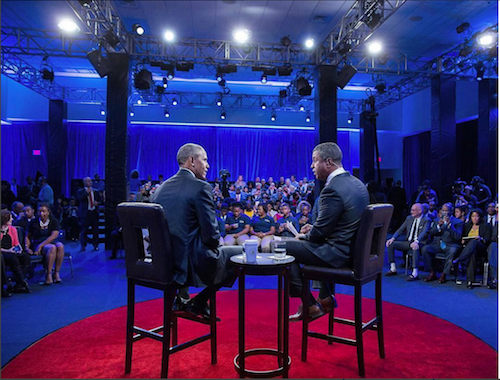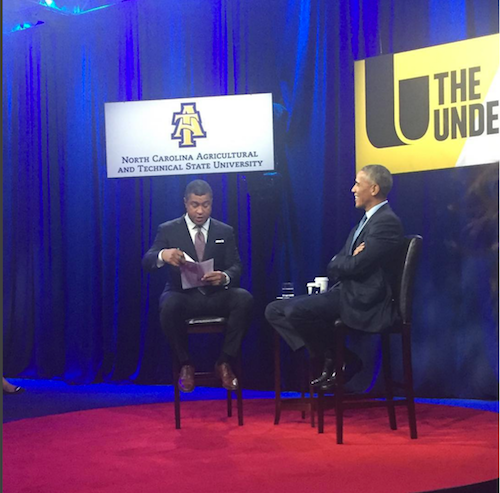 A&T alum Terrence J was on campus to get the students on 100 before the President's arrival: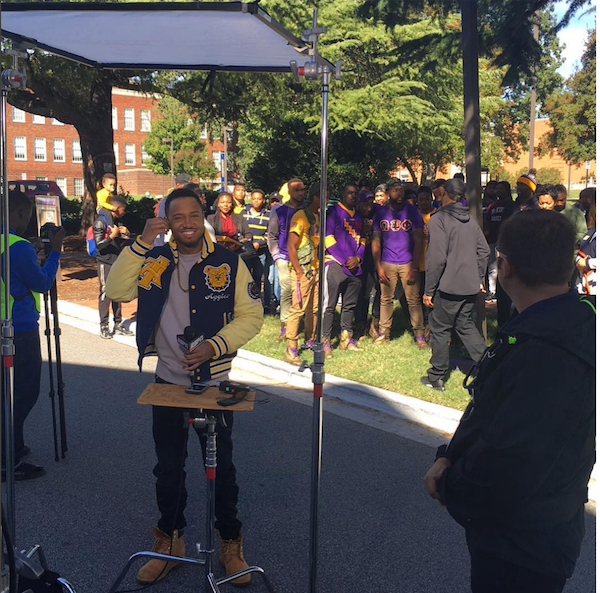 More vids from the day:
Fab times.
BONUS:
Pres. Barack Obama, who's covering and guest editing the new issue of Wired magazine, announced we're sending folks to Mars in the 2030's!  You down?
Photos: @frederickwjr, @_crob, @jisforjas, @whitehouse