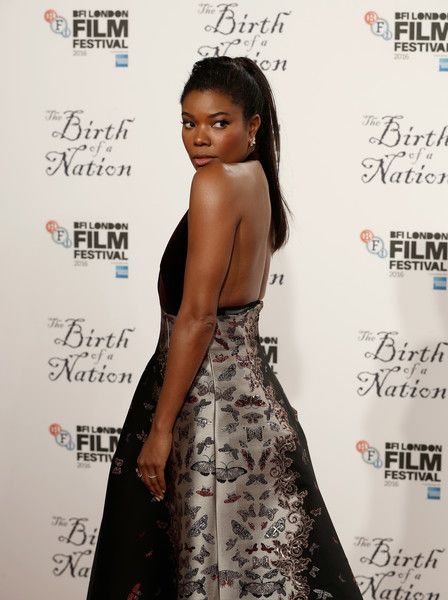 Just days after "Being Mary Jane" promos were released, Gabrielle Union sued BET today over her contract for the show.  Deets inside...
UPDATE (OCTOBER 12TH): BET responded this morning, just 12 hours after news of Gabrielle's filing hit the media, saying they are "well within their rights" to set up the shootings of multiple seasons the way they did.   Sounds like the're ready to faceoff in court.
"While we hold Gabrielle Union in the highest esteem, we feel strongly that we are contractually well within our rights and are committed to reaching a swift and positive resolution in this matter," a BET Network said in a statement this morning. Sources tells Deadline that BET plans to respond fairly quickly in the courts too.
As her cable news anchor character Mary Jane gears up to take over NYC after moving from Atlanta, Gabrielle Union is suing her network in real life.
On Tuesday, she and her spitfire lawyer Marty Singer filed a 1-page lawsuit against BET and the series' producer Breakdown Productions.  She's claiming breach of contract and negligent misrepresentation.  Singer told Deadline:
"We filed this lawsuit because of BET's outrageous conduct toward its No. 1 star on its highest rated show."
What type of conduct, you ask?  Apparently, BET wasn't abiding by the rules set and agreed upon by themselves and Gabby. 
Gabrielle's contract says she'll shoot no more than 13 episodes a season, however, BET ordered 10-episode fourth and fifth seasons of the series to be shot back-to-back. The contract says she and the network agreed to the terms, as long as she got a break in filming.  It seems like BET forgot to schedule that break.
Gabby is seeking general damages of at least $3 million.  She also wants a declaration saying that BET cannot seek more than 13 episodes for any season of "Being Mary Jane."
Meanwhile, Gabby looks unfazed by the lawsuit as she twirled her way into the 'The Birth Of A Nation' International Premiere screening during the 60th BFI London Film Festival at Odeon Leicester Square with her co-stars:
She also stopped to snap some selfies with fans:
Then it was back to business posing it up on the red carpet.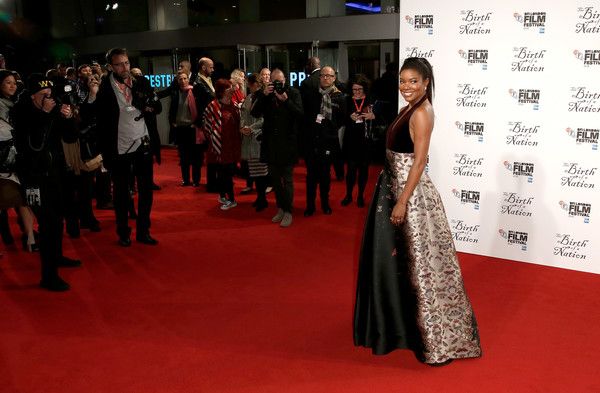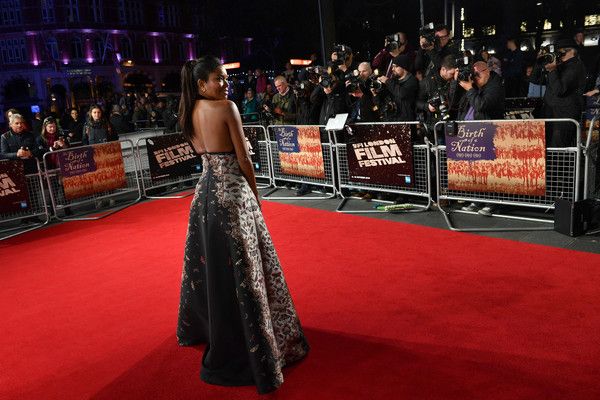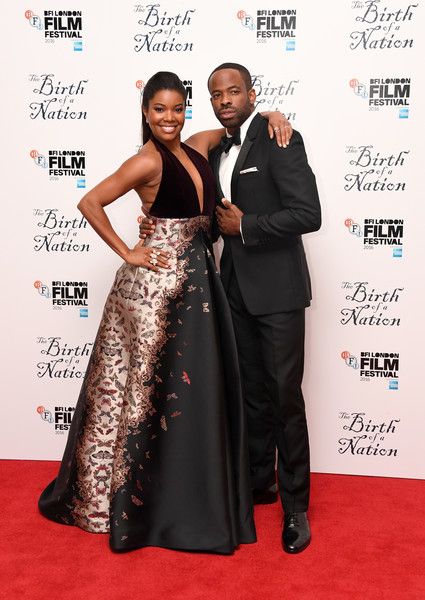 Her black & gold ball gown fabness is courtesy of Zuhair Murad.  Gorge.
Photos: Wireimage