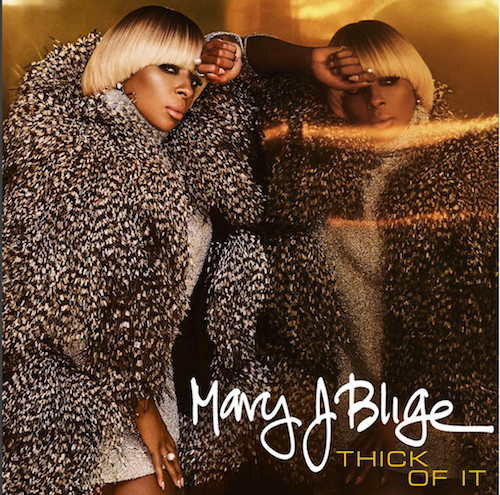 Mary J. Blige is ready to talk about it.  And by 'it', you know we mean her divorce drama!  Check out her new song "Thick of It" inside...
With the circus that was that Apple sit-down with Hillary Clinton behind her, MJB is focusing on her brand new single.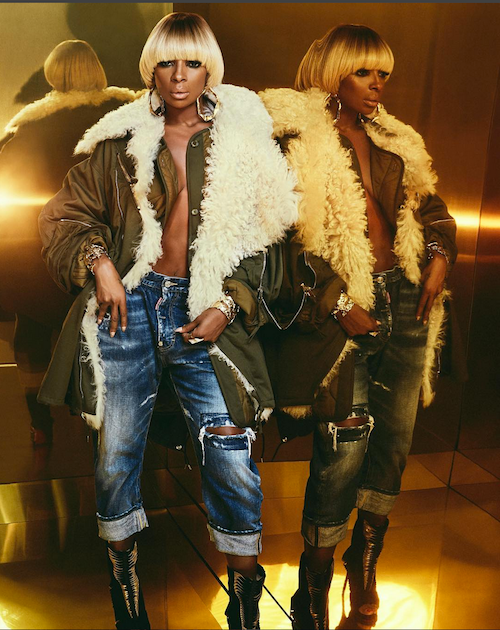 Y'all know she's at her best when she has some drama to sing about.  And after this ish with Kenduthat just went down, we know she's about to be on one.
"This song is so personal it's almost painful to let it out," says Blige. "I don't hold back though, it's not who I am and there's no way I am going to start changing now."

"We all deal with love and the emotions that we get tangled up in, and we gotta survive, grow and remain honest to our best selves," she says. "I feel that with this song and it's the first one off this album I've been immersing myself in for 2 years now. Music just saves me no matter what in life is happening."
"Thick of It" -- which is co-written by Jazmine Sullivan -- will appear on her forthcoming full-length album, Strength Of A Woman, landing later this year.  Get the full song HERE, and a snippet of her performing it live recently below:
Mary's also set to hit the road on the King + Queen of Hearts World Tour with Maxwell in November. Until then, get into the hurt-but-pushing-through-that-ish Mary we all love with the "Thick of It" lyrics below:
Mary J. Blige
"Thick Of It"
---
Love aint just black and white
Aint that simple
It gets hard to tell who'S wrong or right
 When It's dark with us
I swear I barely see the light
Should I stick it out?
Are you worth this fight?
Are we worth this fight?
Cuz I aint no quitter babe
And I be damned if all these years I let you
diss me babe
I was there when no one wanted to stay with
you baby
You know I deserve more than this
I do
Chorus
So tell me who
who'S gonna love
You like I do
Who will you trust
I gave you too much
Enough is enough
Now we're in the thick of it
So tell me
who'S gonna love
You like I do
Who will you trust
I gave you too much
Enough is enough
Now were in the
Now we're in the thick of it
What a hell of a year
If I make it through hell and I come out alive
I got nothing to fear
No more crying and trying
And bring back this loving when nothing is
here
Let me be clear I wasn't perfect
But this shit aint worth it
I'm done with the mess
I confess on the stress
And I know Ima look back and call it a blessing
Cuz I aint no quitter babe
But I be damned if all these years
I let you diss me babe I was there
when no one wanted to stay with you baby
You know I deserve more than
this I do 
Chorus
So tell me
who Who'S Gonna love
You like I do
Who will you trust
I gave you too much Enough is enough
Now we're in the thick of it
So tell me who
Who'S gonna love
You like I do
Who will you trust
I gave you too much
Enough is enough
Now we're in the
We¹re in the thick of it
Bridge
Boy you had someone who really loved you
(boy you had someone who really loved you)
Should have held on held on real tight now
 (held on tight)
And she placed no other one above you
(and she placed no one above you)
But you didn't want to treat her right now
Should've let her go
Should've let her go
Oh no oh, oh no oh
Now I'm letting go
Now I'm letting go
Oh no oh, oh no oh
Chorus