Chris Brown doesn't seem worried about the gun charge the authorities are trying to pin on him. Find out what he had to say about it and peep pics of Tracee Ellis Ross hitting the party scene with her brother Evan Ross and his wife Ashlee Simpson inside….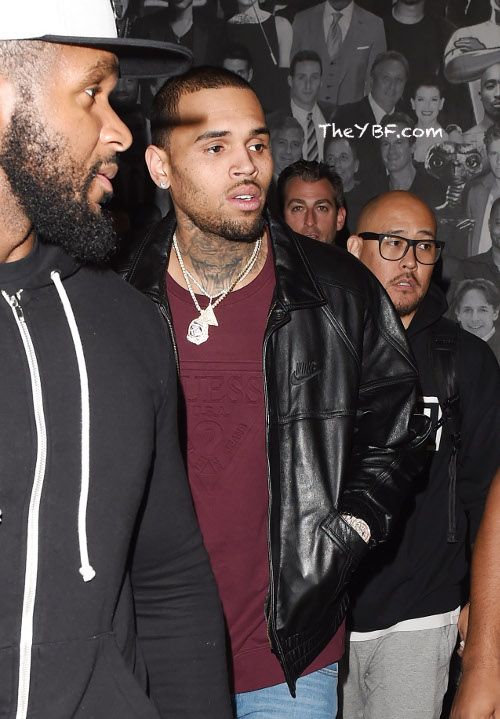 Chris Brown hit the L.A. streets last night for some good times with his homies. The R&B crooner was making his way to dinner at the new celeb hotspot Catch (which is already a hotspot in NYC) when photogs caught up with him to pick his brain about how he feels about the gun case authorities are trying to pin on him.
You'll recall, police surrounded Breezy's home after a woman claimed he pulled a gun out on her. After a long standoff, the Grammy Award winner was eventually arrested for allegedly being in possession of a gun. Cops claimed they saw him drop a bag out of a window that had weapons in it.
Well Breezy is confident the case won't stick. In fact, the case is reportedly not getting anywhere and they reportedly got a second extension to complete an investigation. 
Peep the clip below:
Rapper A$AP Rocky also hung out with Breezy last night:
Elsewhere...
"black•ish" star Tracee Ellis Ross hit the party scene last night. The EMMY nominated actress made her way inside Warwick nightclub in L.A. to party it up for her brother Ross Naess' 29th birthday.
Tracee's younger brother Evan Ross also came out to party with his brother and his wife Ashlee Simpson, who was also celebrating a birthday at the joint birthday bash.
Family fun!
Look who's back.....
Tracee's rap alter ego T-Murda is BACK! She's tackling D.R.A.M.'s new hit single "Broccoli" and of course she brings the laughs. Check it above.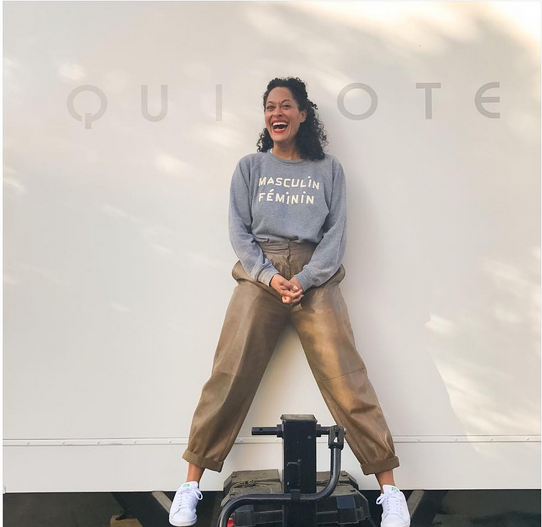 Love her!
Photos: Splash/Tracee's IG