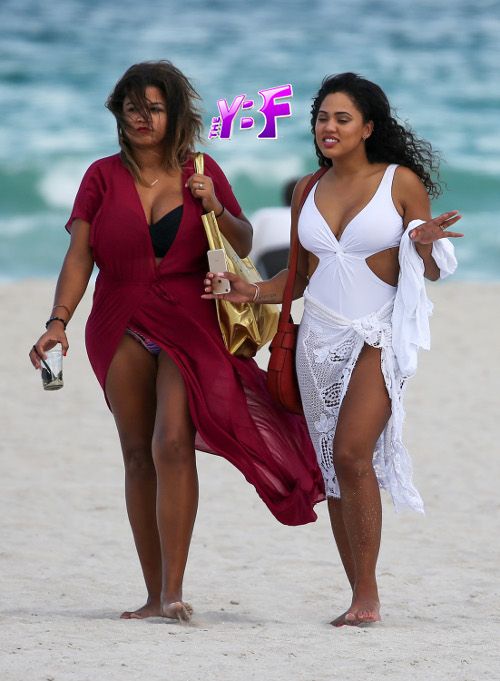 HOT mom and wife Ayesha Curry hit the beach in Miami with her family after a book signing. Peep pics of Chef Curry flossing in a white swimsuit inside…
Chef Ayesha Curry is hot on the promo trail for her new family-centric cookbook titled, The Seasoned Life. We've been keeping up with the FAB mom and wife, obsessing over her style choices while making rounds on her book tour. She's just an all around classy chick that we can't get enough of.
After meeting fans at a book signing in Miami, the NBA WAG hit up the beach for some fun in the sun with her siblings. The 27-year-old chef styled in a white cut-out swimsuit as she strolled down the shoreline with her sister Maria. She kept her curves covered up but still cute: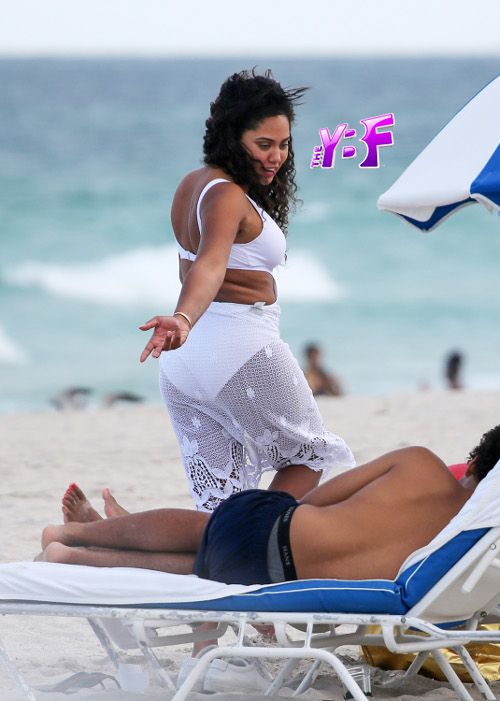 It was a family affair! Her sisters Maria and Janiece, and her brother Jaz were all smiles while snapping a family selfie on the beach.
In TV news, Ayesha is gearing up for the premiere of her upcoming Food Network series, "Ayesha's Homemade." She'll dish on all her cooking secrets, sprinkling in tips and tricks for homemade chefs who want to whip up meals like her. "Ayesha's Homemade" premieres Saturday, Oct. 22nd at 12/11c on the Food Network.
Photos: INF/Maria's IG