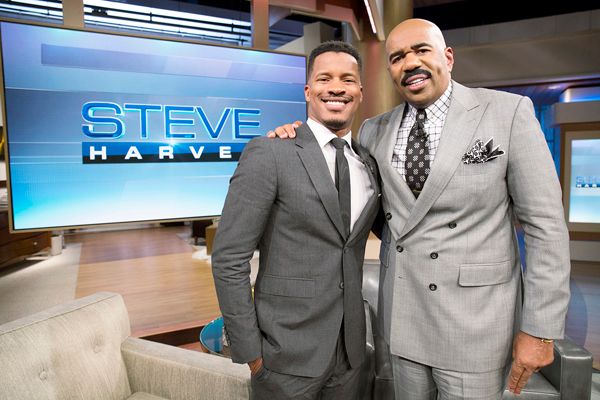 If you're wondering how Nate Parker's relationship with his co-star Gabrielle Union (who is a rape survivor) is amid rape allegations against him being brought up, he says they're good. Find out what he said about Gabby and being a good male role model for his five daughters inside….
Birth of a Nation star and creator Nate Park is continuing making rounds on the film's press tour before it hits theaters on Friday.
The 36-year-old actor will appear on the "Steve Harvey Show" today where he opens up about his relationship with his co-star Gabrielle Union, who is a rape survivor. Recent headlines would suggest Nate and Gabby are at odds over the 17-year-old rape accusations that resurfaced after Gabby penned an op-edpiece about where she stands over Nate's situation. 
But that's not the case, according to Nate. He says he and Gabby talk all the time and that they have bonded over her rape story.
"We talk all the time," says Nate. "The media might have you believe that there is some type of separation, that she's on some side of the fence and I'm another side of the fence. That's not the case at all. The reality is you know, what she went through was absolutely horrific. She's talked to me about it. Having to hear it makes my blood boil."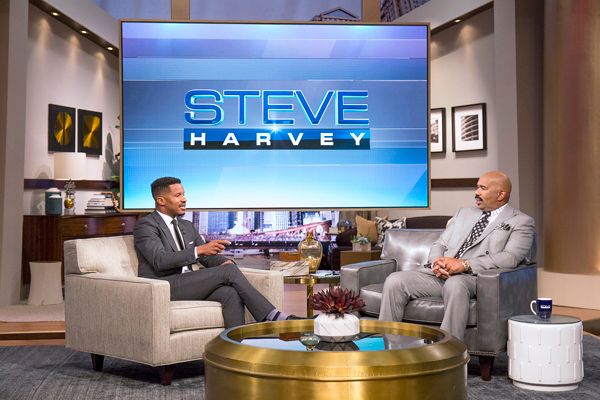 He says he fully supports Gabby's advocacy for rape victims and if there are other people who would accept him, he offered to use his platform to help them as well.
"I'm in alignment with her. I am supportive of her. I am supportive of anyone that has had to endure that."
Peep the clip below:
Switching gears, Nate talks about being a positive male role model for his five daughters that range from 8 weeks to 18-years-old. He has an 18-year-old daughter who has started dating. He says he keeps the line of communication open with her and allows her to talk to him about anything without judgment.
"I try to be the father that will inspire the type of men she would look for. The way I treat my wife, the way I treat all women. I really want her to look at someone and measure them subconsciously or consciously against me. I love my girls."
Nate's episode airs today. Check your local listings for the air time.
Birth of a Nation hits theaters Friday, October 7th. Will you be going to see it?
Photos: Cristina Aguirre/NBC