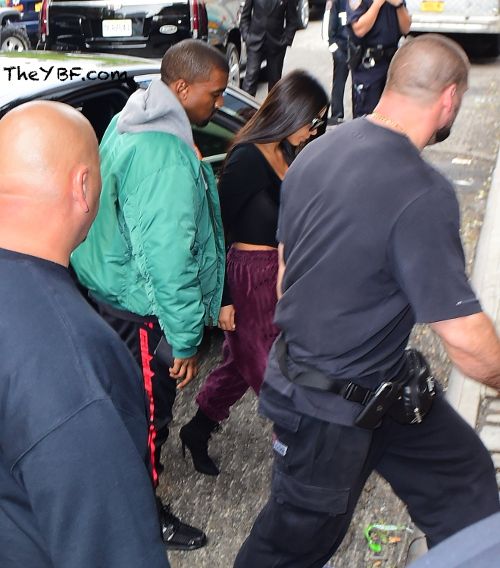 After hopping on a private jet to GTFO Paris after Kim was robbed at gunpoint, Kanye West was spotted by Kim's side as they arrived back at their New York apartment.  Pics inside and the latest inside details....
Kim, dressed in velvet Adidas track pants, kept her head down as she and Kanye walked into their New York apartment flanked by plenty of security.
It's the first time to couple was spotted after Kim was reportedly bound and gagged as the Paris apartment that Kanye owns was robbed of over $10 million worth of jewelry. 
Five masked men, many dressed as police, were let into the tucked away apartment building that is so secluded it goes by the name "No Address Hotel."  The place, usually rented out by A-list celebs, is only known through direct referrals.  But paparazzi have been seen snapping flicks outside of the building.
Those men bound and gagged the concierge and stuffed him into a cupboard in the hallway, reportedly.  Then some reports state Kim's security was forced at gunpoint to lead the robbers to Kim's room.  Paris police say the heist was very well planned out, and was likely planned out over a long period of time.
The conspiracy theories are running rampant today.  From people thinking this is all a ploy to get sympathy for Kim after all the Rob & Chyna drama, to folks saying it could be an inside job and we should side eye the body guards, to others asking if infamous Serbian jewel thieves called The Pink Panthers are behind all of this.
Still Kim's main bodygard Pascal is keeping his job, this according to Us Weekly:
"Pascal was with Kourtney and Kendall at L'Arc Nightclub. Kim felt safe at the apartment by herself," the insider tells Us of where Duvier was during the robbery. "Kim is not blaming Pascal. She felt completely safe at the Paris apartment and doesn't believe this is his fault in any way."
It's unclear who the security detail was that reportedly led the robbers to Kim's room.
Terrence J had just flown to Paris to be with his girlfriend Jasmine Sanders, who is Kim's new friend, before the heist went down.  They were actually out with Kendall and Kourtney while it was all going down: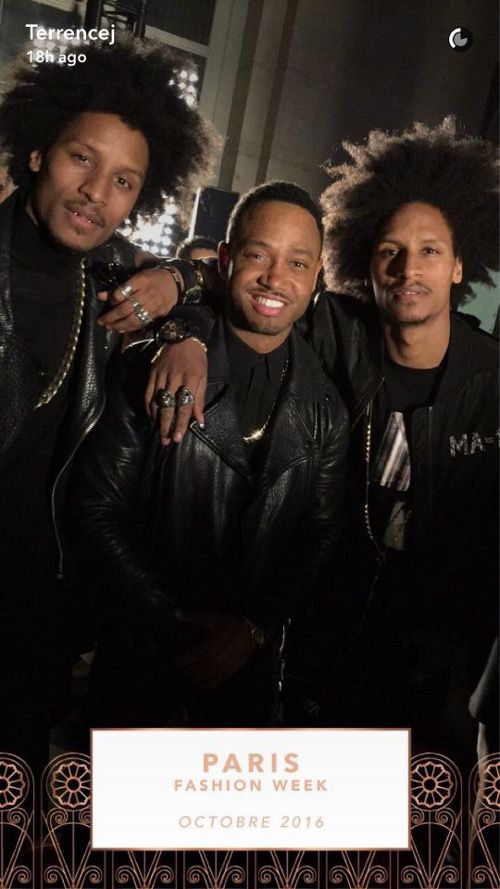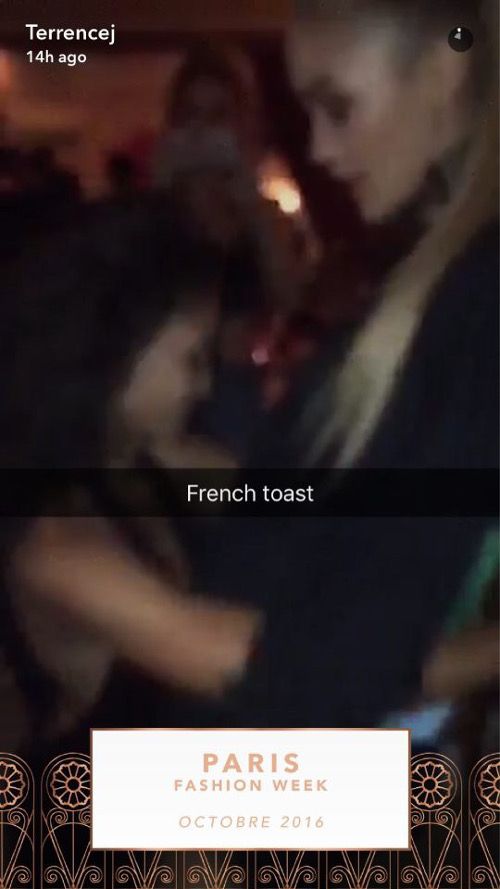 Terrence and Jasmine were also spotted walking into the Paris apartment before Kim and Kanye left for their private jet.
Kim's good friend LaLa Anthony was spotted arriving at the NY apartment today, with plenty of security around her as well.
Photos: Splash/Snapchat