Beyoncé kicked off the first show of the third leg of the Formation tour with a bang! Well, with a diamond ring to be exact. Check out the perfect surprise proposal her head dancer Ashley Everett got on stage during "Single Ladies," plus Drake& Rihanna all boo'd up again on stage in L.A.
Beyoncé doesn't let just anyone take the mic on her stage.  But she made a super sweet exception for her dance captain Ashley Everett and her longtime boyfriend John Silver.  
While performing "Single Ladies" last night on stage in St. Louis, Bey stopped the set and said she wanted to bring someone on stage.  A confused Ashley tried to play off her confusion, but she totally broke down when she saw it was her man.
Queen Bey passed the mic to John who said to the crowd:
"I want to show you the epitome of a young lady who can put up with the nonsense and B.S. of a St. Louis n-i-**-a."
He said he wanted to show her how much he loved her in front of his hometown, and he dropped to one knee and proposed. Awwwww! Yes, we're screaming too!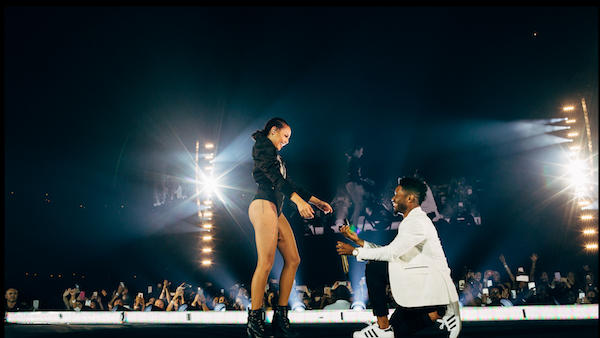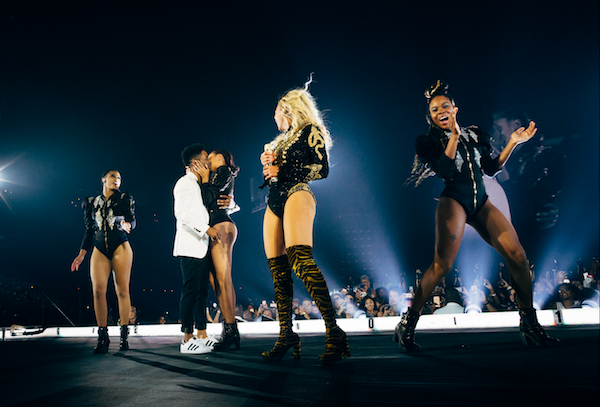 After Ashley copped that ring, Beyoncé told her "Let's see if you can do this choreography after this." Ha! And she killed it.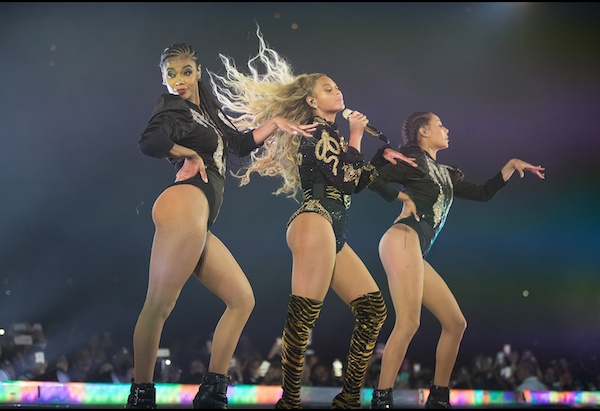 Check out the whole proposal below:
Ashley said about the big emotional night:
Still wrapping my head around the incredible, magical moment that happened last night! It was an absolute dream come true! Thank you to everyone who helped make it so epic and iconic, and to everyone who supports us and congratulated us! To my now FIANCÉ @1j.silver YOU DID THAT & I LOVE THE SH*T OUT OF YOU!!! Shocked is an understatement. I'm so overly excited for this new chapter in our lives and of course I can't wait to be your WIFE!!! I am truly #blessed 9.10.16 is a day I will never forget #helikeditsoheputaringonit #isaidyes
Congrats Ashley!
Also showing a little love on stage:
Drake brought out Rihanna during his second night of having the Summer Sixteen tour at the Staples Center.  These two have been virtually inseparable lately, and we kinda love it.  Check out their kiss and cuddle above that has us swooning.
Photos: Beyonce.com