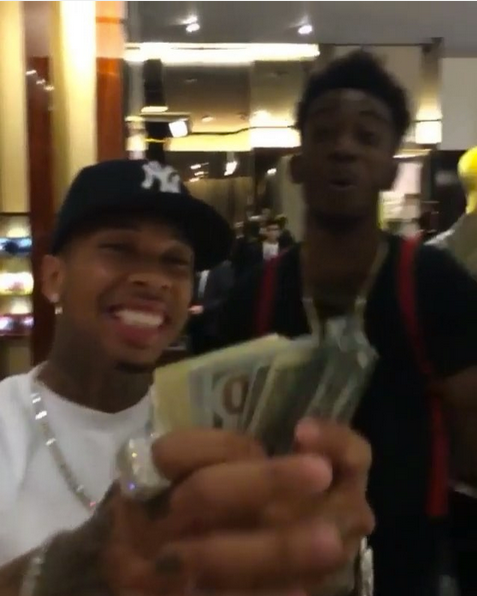 Now that Desiigner has been released from jail, he's all about blowing money fast with rapper Tyga. Peep the clip of the Brooklyn rapper flexing in the Gucci store and clips of Desiigner and Tyga rocking the stage at a NYFW afterparty inside…
Desiigner is a free man now after he arrested in front of a Times Square area Foot Locker Thursday night on several gun and drug charges. The gun charge was dropped, but he still faces several drug charges.
So what better way to celebrate his freedom than linking up with his homie and dropping some serious coinage in a luxury store! The Brooklyn rapper linked up with his friend and new label mate Tyga at a Gucci store in NYC to splurge. Umm...with all the financial issues surrounding Tyga and his repossessed cars, he should probably consider getting in touch with a financial advisor to help manage his funds. No shade, just facts.
It's no coincidence they were flexing in the Gucci store as they recently dropped a new track together titled, "Gucci Snakes."
Check out Desiigner and Tyga flexing in the Gucci store above.
As for what was purchased during their Gucci stop, Tyga copped a few new bags for himself and his girlfriend Kylie Jenner: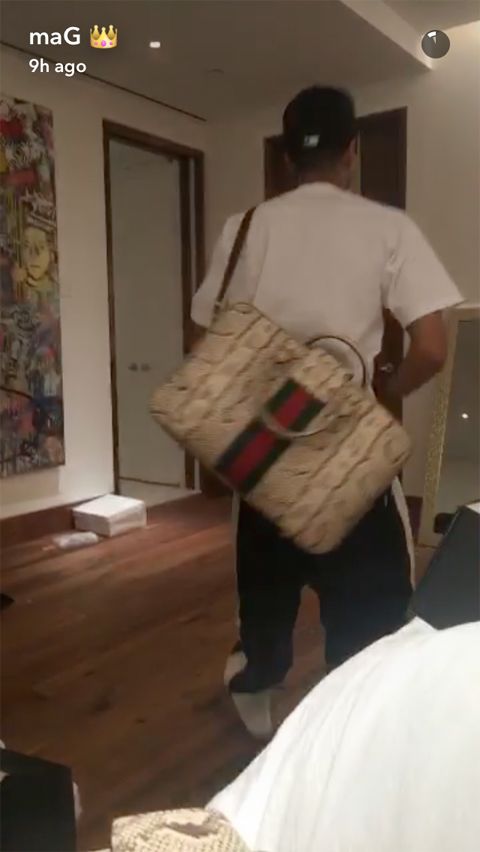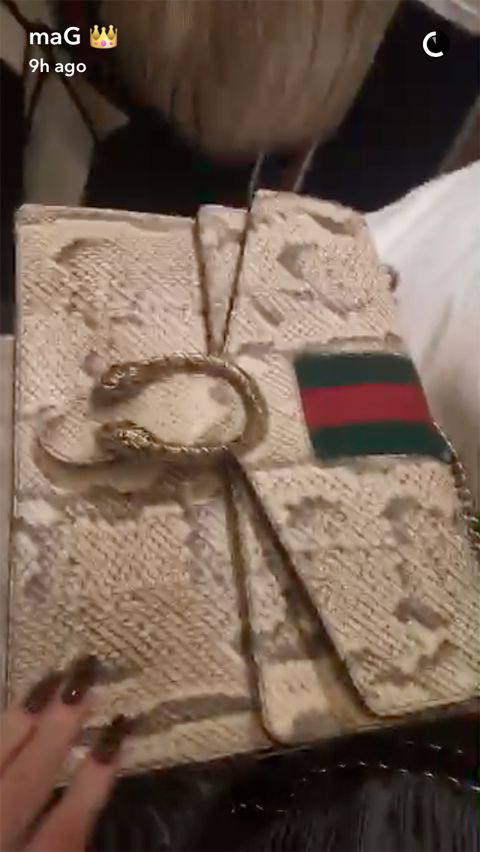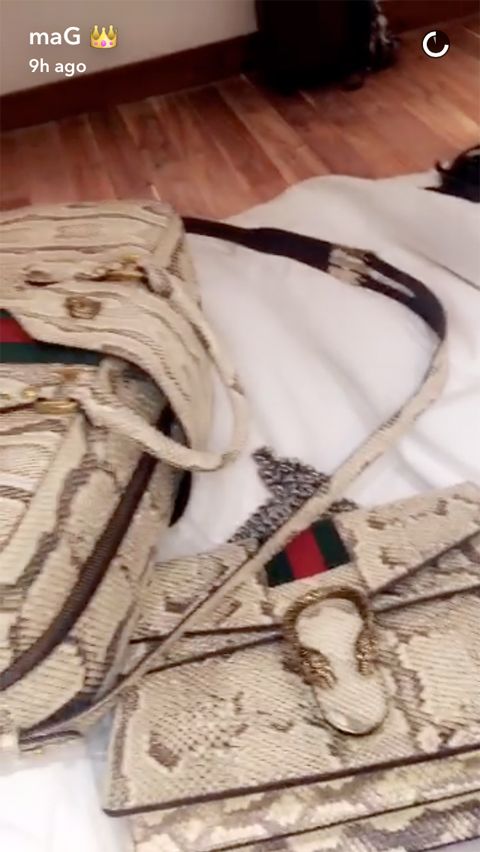 After their retail run:
Desiigner and Tyga headed to Pier 94 to perform at Alexander Wang's NYFW afterparty. The twosome hit the stage together to perform their new track "Gucci Snakes" while guests dined on 7-Eleven slurpees and Big Macs from McDonald's. Rappesr Travis Scott and Fetty Wap also hit the stage to perform.
Peep their performance videos above and below.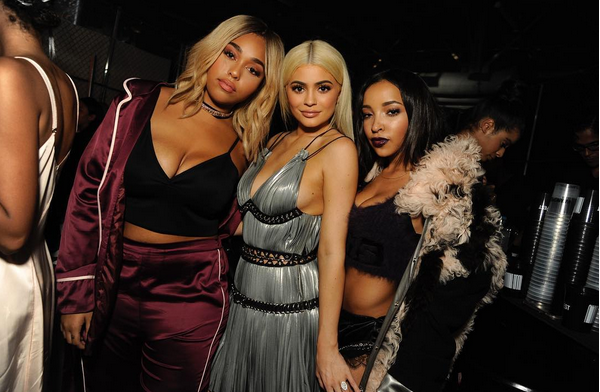 Singer Tinashe was in the building, snapping it up with Tyga's girlfriendKylie Jennerand her bestie Jordyn Woods.
As the festivities continued, Tyga and Kylie stopped to nab a pic with designer Alexander Wang and to feed each other french fries: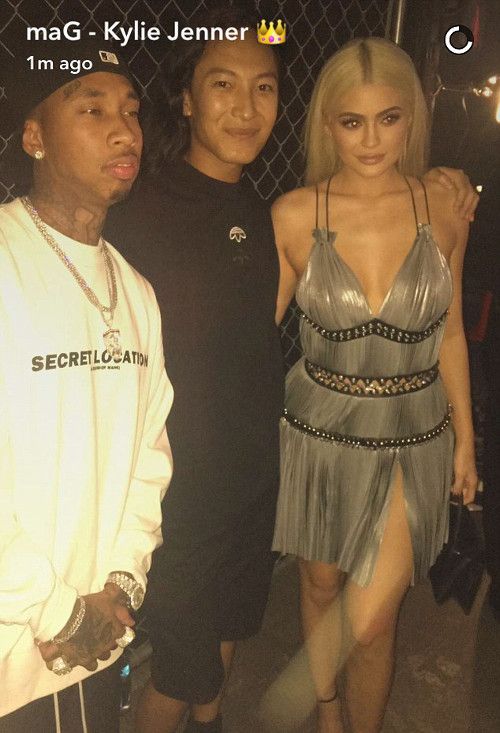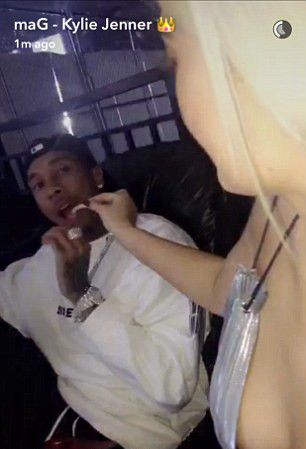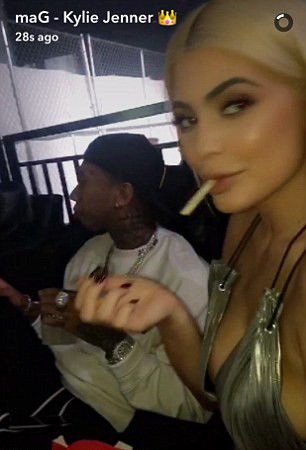 These two....
EXTRAS:
1. Chris Brown will now be enforcing a strict guest policy at his Calabasas mansion when he invites friends over after his recent run-in with the law. STORY
Photos: @alexanderwangny/Kylie's Snap