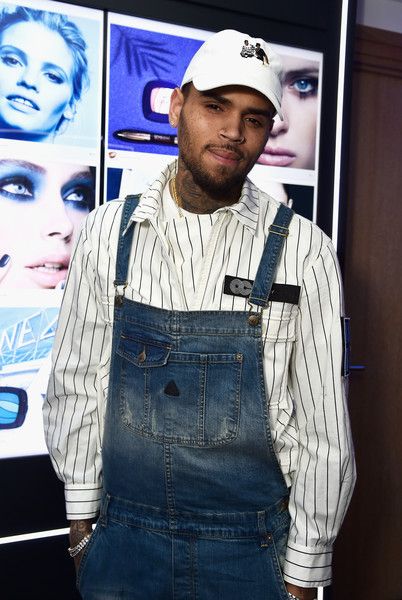 Things aren't looking good for Chris Brown today.  Reports went from a woman filing a police report saying Chris pulled a gun on her in his home....to a full out "standoff," as folks are calling it, between Chris & police who are currently surrounding his home.
Deets inside...
Another day, another day of Chris Brown foolery. 
After a woman who was amongst the many people at Chris' home last night told cops that the singer pointing a gun at her and kicked her out of her house, police are now gunning for Breezy.  Again.
Helicopters have captured footage of police outside of Chris' L.A. home that he refuses to come out of.  They have reportedly been there since 3AM.  It's unclear why a standoff was the next move of the cops after the report was filed.  As of the time of this post, police say Chris is about to be arrested.
Chris reportedly denied police entry into his home without a warrant.  So they have been in the processof getting a warrant this afternoon.
Instead of coming out of the home, Chris allegedly threw a duffel bag out the window with a gun and drugs, taunting cops and saying, "Come and get me."
As for the girl in question, she's Miss California Regional 2016 Baylee Curran.  She came to the house with one of Chris' friends.  She was not invited there by Chris and he kicked her out.  She just spoke out on Instagram saying, "Do you all think I wanted this?" (She deleted it, but we still have it.)

According to TMZ:
"... she had partied with Chris in the past and he was always nice, but this time he appeared to be out of it ... on drugs or alcohol.

She says she came to his house with a friend, spent a little time in the hot tub, and then walked back inside where a member of Chris' crew was displaying a piece of jewelry. Baylee says when she admired it the guy went nuts, and then Chris followed suit by demanding she "get the f*** out" and pointed a gun at her.

The craziest part ... as she tried to leave she says Chris' people wouldn't let her take her cell phone until she signed a non-disclosure agreement. She refused to sign, and she and her friend left."
In a series of Instagram videos, Chris spoke out about what is currently going down: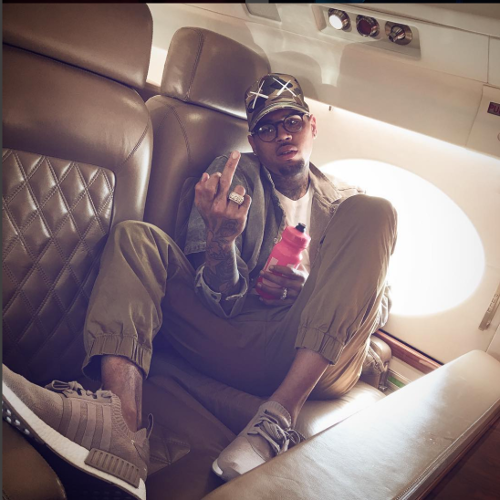 Chris' neighbor, actress Jillian Barberie, isn't here for all the hoopla though. She tweeted:
This helicopter over @chrisbrown 's house for 3 hours is starting to drive me crazy!! He said there's nothing going on. Pls leave

— Jillian Barberie (@askjillian) August 30, 2016
Well that explains it. My house is shaking from the chopper all morning. https://t.co/2dUx9z4EfF

— Jillian Barberie (@askjillian) August 30, 2016
The sound of being @chrisbrown 's neighbor. This has been going on for hours and hours pic.twitter.com/HcRnJQf7wl

— Jillian Barberie (@askjillian) August 30, 2016
Either way, Chris needs better people around him. Period.
Swaggy P also had something to say, telling Chris he's gotta move out the neighborhood.  Bloop!
Swaggy P gives Chris Brown advice ... pic.twitter.com/cU8qcDkxCJ

— ITSBIZKIT (@itsbizkit) August 30, 2016
Photos: Getty/IG