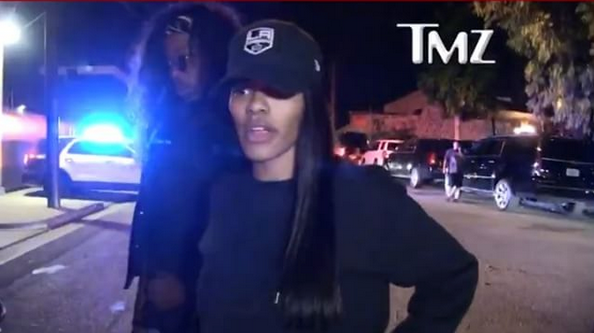 After slaying all of our lives at the 2016 MTV VMAs, Teyana Taylor made a stop at the strip club for a fun night out. Before the club, she dished on how she achieved her insane bod. Get it all inside…
Since Teyana Taylor flossed her incredible bod in Kanye West's "Fade" visuals at the 2016 MTV VMAs, all of "mainstream media" is suddenly interested in getting to know this "new" face. *rolls eyes*
Not only that, everyone is anxious to know how she whipped her body into tip top shape less than a year after giving birth to her first child. But here's the secret….there is no secret!  Chick had a bangin' body before the baby....and now after.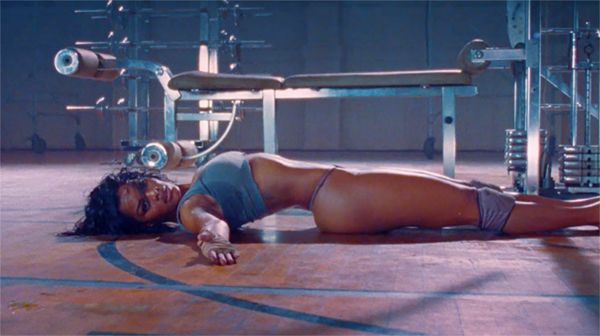 After partying it up at Ace of Diamonds in L.A., photogs caught up with the singer/dancer to find out how women everywhere can achieve her #bodygoals.
Basically, if you want her body, all you have to do is dance! She said dancing is her workout regimen and that it doesn't get enough credit in the fitness world. She said she eats whatever she wants (and she said it's never healthy food that she eats), but she makes sure she works up a sweat with some dance routines to keep it tight.  She is a choreographer as well.
Check it:
We'd like to say genes are a MAJOR factor in how she's shaped. Chick has been blessed with good genes (she previously revealed she had a six pack when she was just a kid!), and we totally want to hate her for it.  No amount of dancing will get us that bod. #JustSayin
Since the unveiling of the "FADE" video, Tey has become every woman's new fitness inspiration, including Kanye's wife Kim Kardashian West. She took to Twitter recently to share how Teyana has inspired her to hit the gym harder and Tey replied:
Listen @KimKardashian let's not forget the Mexico slayage tho!! & this is with 2 kids, girl pic.twitter.com/XzbgT03IAM

— TEYANA M.J. TAYLOR (@TEYANATAYLOR) August 29, 2016
The R&B singer, who's engaged to NBA baller Iman Shumpert, also talked to E! News about her diet and exercise routine and how she prepared for the gig. And guess what? She honestly didn't have that much time to prepare because she found out about the project three weeks before shooting.
"I was shaking, excited, nervous and all that other good stuff," she said. "When I saw it, I was just as in shock as everyone else, because I didn't see the final product until he premiered it."
Teyana, you have nothing to be nervous about boo.  And we do mean NOTHING.
And if you were wondering what her fiancé thought about it all?  She said,"He loves it.  He's trying to put another kid in me."
No surprise there.
Photos: TMZ/TIDAL