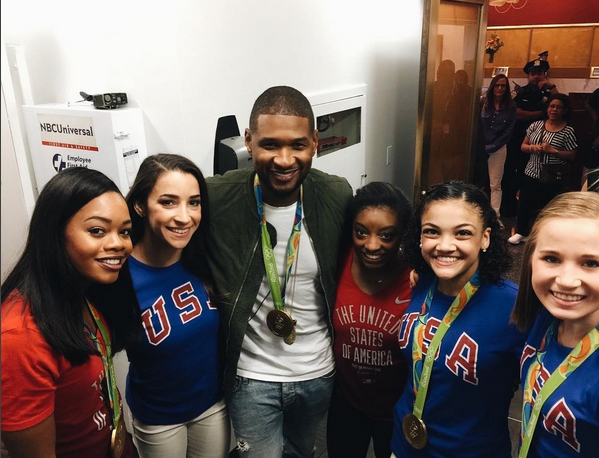 The champs are here! The Final Five tumbled through NYC yesterday making several media stops. Go inside to celebrate with the Olympic gold medalists….
They came. They saw. They conquered.
Now, the Final Five, the gold medal-winning U.S. Olympic gymnastics team, is back in the States making their media rounds after an epic run at the 2016 Rio Olympics.
First order of business….
Gymnasts Simone Biles, Gabby Douglas, Laurie Hernandez, Aly Raisman and Madison Kocian made their way to the 86th floor of the Empire State Building where they were welcomed by cheers, flashing lights and a slew of fans.
Everyone was all about seeing the Olympic gold medalists, including R&B crooner and Hands of Stone star Usher!
Looking amazing ladies!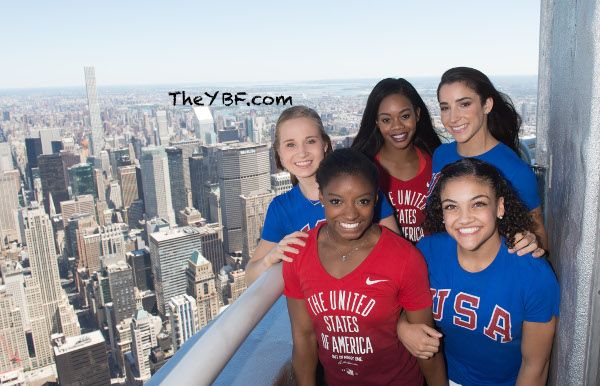 After snapping pics on the iconic skyscraper….
The ladies trekked it to "The Tonight Show with Jimmy Fallon" to tape a fun segment. They participated in a fun game of "Hungry, Hungry Humans," a twist on the childhood classic game, Hungry, Hungry Hippos.
Simone partnered up with late night host Jimmy Fallon, Gabby was paired with Madison Kocian, Laurie Hernandez teamed up with Aly Raisman and The Roots' Tariq Trotter teamed up with the night's guest Donald Glover aka Childish Gambino.
Find out who took home the gold below:
Ha!
They weren't done yet: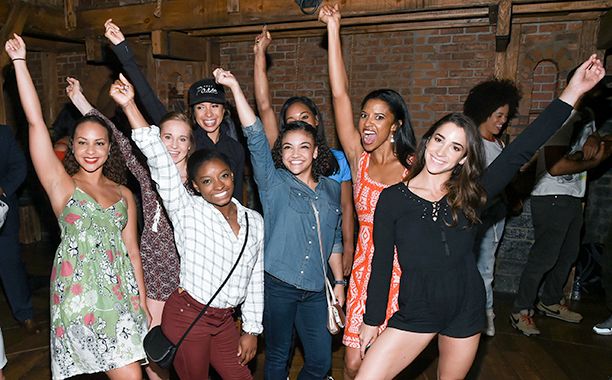 For their last stop on their super busy press day, the ladies made a stop at the Richard Rodgers Theatre to check out the sold-out "Hamilton" musical on Broadway. Is this the first time we've seen Simone in civilian clothes?  Adorbs!
It's practically impossible to cop tickets for the sought after show, but when you're Olympic gold medalists, the red carpet is rolled out, and rightfully so.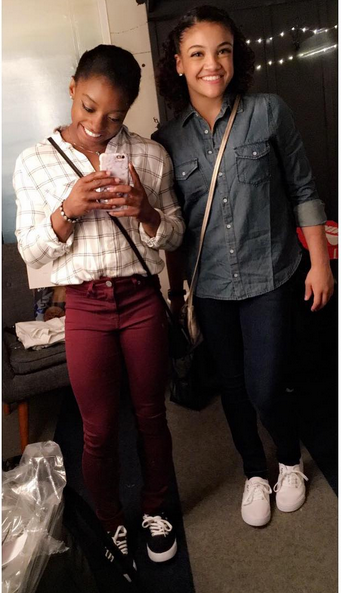 Before heading out, Simone and Laurie got in a quick "us-ie" as they made their way to the venue.
Fun times! 
Photos: Splash/AP/Simone's IG