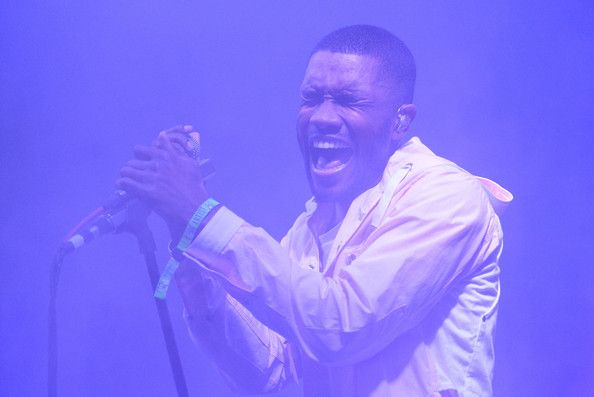 Break out your playlists!  Time to update them with Frank Ocean's new album that he finally dropped.  But this may not be the only one he's releasing.  Deets inside...
After delay, after delay, after delay....after delay....new Frank Ocean music is here!
It's not titled Boys Don't Cry, though, which is leading folks to believe he's coming out with that previously announced album some time this weekend.  And possibly under a different title.
But around midnight Thursday night, a live stream popped up on Frank's BoysDon'tCry.com site.  He was moving things around on a set, all to the tune of instrumentals of his new music in the background.
It wasn't the proper album folks were expecting.  But the live stream did soon turn into a full on recorded video album (now available on iTunes) with Frank building a staircase.  The songs with the full tracks, vocals included, played in the background.
There were also vocal appearances from Jazmine Sullivan, Radiohead's Jonny Greenwood, James Blake and more.

Rolling Stoneconfirms another project, a proper album, will be released this weekend under an alternate name.
Check out the songs that plyed on Endless:
1. "Device Control"
2. "Alabama"
3. "U-N-I-T-Y"
4. "Commes Des Garcons"
5. "Wither"
6. "In Here Somewhere"
7. "At Your Best (You Are Love)"
8. "Mine"
9. Ambience 001: "In a Certain Way"
10. Ambience 002: "Honeybaby"
11. "Hublots"
12. "Slide on Me"