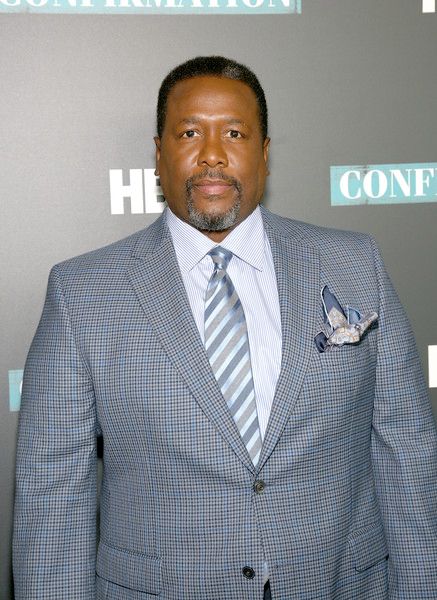 In devastating news, actor Wendell Pierce has lost his Baton Rouge home due to the flooding in Louisiana. This news comes years after Hurricane Katrina destroyed his childhood home. More inside….
Wendell Pierce, who played Clarence Thomas in Confirmation, is currently going through tough times. Over a decade after losing his childhood home in New Orleans due to Hurricane Katrina, actor has lost his home in Baton Rouge due to the current catastrophic flooding in Louisiana. Reportedly, 20,000 people have been rescued across the south of the state and 7 people have been reported dead so far.
It was like déjà vu all over again. Back in 2005, Hurricane Katrina destroyed Wendell's parents' home in Pontchartrain Park, so you can imagine how hard this loss is for him.
The New Orleans native and former "The Wire" star took to his Twitter on Sunday to reveal the devastating news:
My neighbors & I have flooded in Baton Rouge. I am reminded of the generosity given to my family during Katrina. Now we will care for you

— Wendell Pierce (@WendellPierce) August 14, 2016
@roddreher Anything you need,my brother, I'll be there for you and the good people of Star Hill LA. We take care of each other in Louisiana

— Wendell Pierce (@WendellPierce) August 15, 2016
In our darkest hours @roddreher faith and family is all we have and need.

— Wendell Pierce (@WendellPierce) August 15, 2016
Photogs caught up with the 52-year-old actor on Monday where he opened up a bit about the devastating lost. "I don't know what I'm going to do," Wendell said while trying to hold back emotion. "I just lost everything."
Check it:
So sad.
On a lighter note, Wendell may have nabbed a new Twitter hookup with comedienne Leslie Jones who could probably lift his spirits.  The Ghostbusters star tweeted she wanted a man named Wendell or Clarence and Wendell had the PERFECT response. Check it:
Hey @Lesdoggg, my name is Wendell, and I played Clarence Thomas. What you trying to say, boo? I need to catch a plane down to Rio?!

— Wendell Pierce (@WendellPierce) August 14, 2016
@WendellPierce hell yeah

— Leslie Jones (@Lesdoggg) August 14, 2016
Get on that Les!
P.S. Here's how to help the people of southern Louisiana:
Help the people of Louisiana: American Red Cross – Baton Rouge/Louisiana Chapter (225-291-4533)Baton Rouge Food Bank (225-359-9940)

— Wendell Pierce (@WendellPierce) August 15, 2016
Photo: Getty