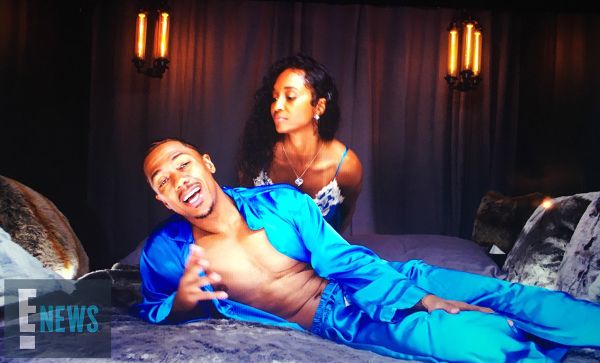 Nick Cannon and Chilli are putting their rumored relationship on blast.  Check out Nick's new video with Chilli as his leading lady, plus new vids from Sevyn Streeter and Trina.
When celebs say "I don't really want to talk abut my relationships," it usually means they're gearing up to blast the tea in their own way. 
Nick Cannon and Chilli released a sneak peek of his upcoming new video called "If I Was Your Man."  And she's his leading man.
The twosome are seen rocking matching lingerie and Nick's in silk pajamas (hello 1991 R&B video throwback!):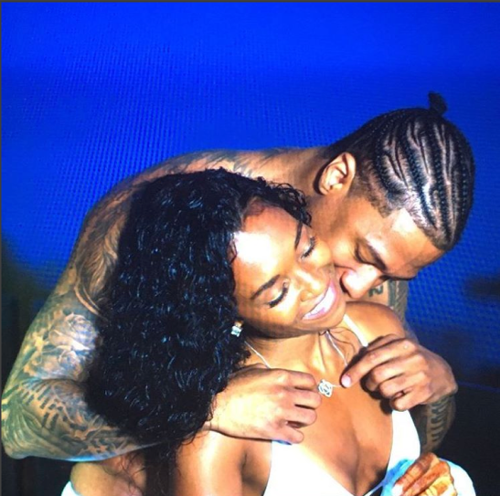 The divorced dad of two did tell The Breakfast Club recently:
"Where I am at in my life you can't just play with a woman like that," he said. "You have to be serious...I don't want to mess with nothing I can't stand firm and be a committed man in."
The two have indeed been spending time together.  "Nick loves how chill Chilli is," a source tells E! News."Chilli is very family oriented and into God. She is also a very spiritual person with a kind soul. She is not drama and that's important for him."
Apparently Chilli is happier than ever these days.  But whether or not this will become a full fledged relationship, who knows.  It could be all for promo of the song and video.
YBF chick Sevyn Streeter just dropped a new video for her newest track ft.Gucci Mane called "Prolly."
The song is off her upcoming debut album GIRL: INTERRUPTED.  Hard to believe she has yet to release a studio album.
She's gotten mixed reviews from her fans.  So when Sevyn interviewed with The Breakfast Club this week, she said that if Ariana Grande or Selena Gomez would have sung the track, there would be over 100 millions views.
Abotu the Mad Max-theme of the vid, she told Fader:
Though I'm definitely a fan of Mad Max, I honestly can't take responsibility for this creative vision. I gotta hand it to my director Mike Ho! He turned the feeling and vibes I had while writing "Prolly" into reality! I knew the song was unapologetic, raw and edgy and he created a treatment/environment that brought it to life!
Check out the "Prolly" video below:
And speaking of new videos:
Trina just served up her own version of Drake & DJ Khaled's "Free."  She freestyles with the best of 'em(yeah we said it), so it's only right she flips the track and puts a bad b*tch spin on it.   And, of course, she's bringing the raunchy lyrics and sexed up visuals she's known for.
The Diamond Princess spit:
You f***kin with the baddest don't play ya self/Is it just me/This sex so good I never have to f**k for free
Clearly a reminder she's still the baddest...
Photos: Instagram/E!