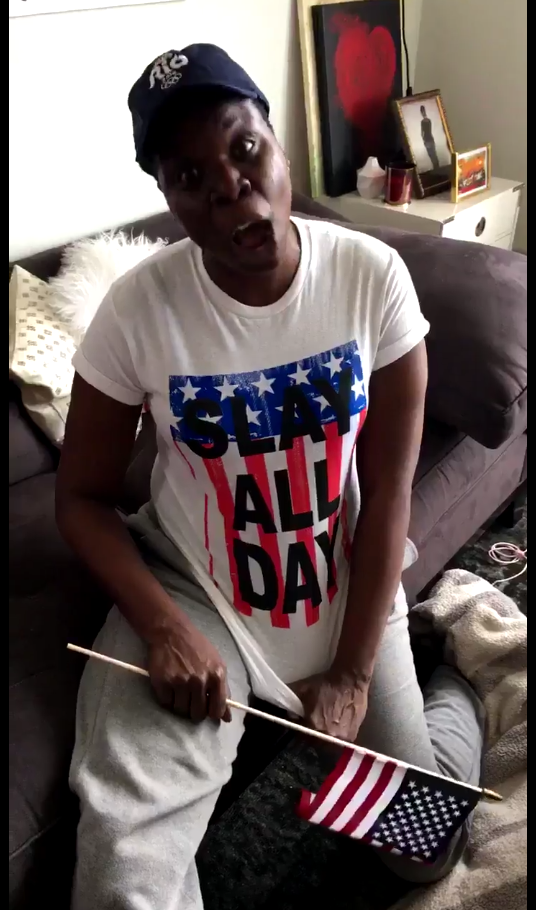 "SNL" star Leslie Jones is real life #OlympicsGoals!  And she just turned her recent Twitter bullying horror story into the blue print for getting what you want.  Yasssss.  Get the latest on the Olympics stan's Rio invite inside....
Remember when racist Twitter bullies attacked Leslie Jones and she eventually ended up quitting Twitter for a while? Well, we couldn't be more glad she's back. Chick has taken her love for the Olympics to epic levels, and as soon as she started tweeting about it over the weekend, we were HOOKED.
The comedienne does the absolute most with the "colorful" commentary and says ish we're all thinking.  And more.  She says the Olympics are the only time we all come together as a country (#Facts), so she loves it.
From screaming at the tv with cheers to questioning WTF is HAND BALL, everybody hopped on Team Leslie this weekend.  Apparently, NBC and Olympics execs took notice too (and so did some of the athletes themselves).   Folks have NOT been feeling NBC's commentary for the Olympics, so why not bring in somebody else get this ish poppin' right?
Check out how Leslie got invited to Rio below:
And she said yes!
We gonna win everything I'm telling you!! I AM AMERICAN SPIRIT!! USA!! USA!! pic.twitter.com/RGAAKrnsga

— Leslie Jones (@Lesdoggg) August 8, 2016
RIO BOUND BABY USA! USA!! pic.twitter.com/Gkaxr2UOPl

— Leslie Jones (@Lesdoggg) August 8, 2016
Check out just a few of her Twitter and social media commentary below. Ha!
Womens rugby is fucking AWESOME!!! pic.twitter.com/LxUcivLBT6

— Leslie Jones (@Lesdoggg) August 8, 2016
I WANT A SHIRT CONOR!! pic.twitter.com/W1YtO2aL04

— Leslie Jones (@Lesdoggg) August 9, 2016
Chick is going to cut all the way up when we get to Track and Field. Here for it!
 
Photos: Twitter