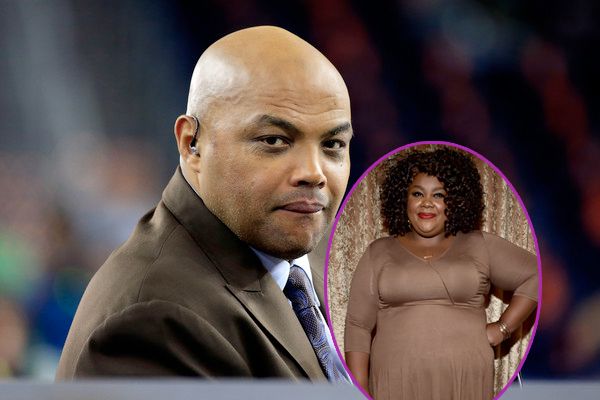 Charles Barkley has been tapped to host a new TNT series that will explore race relations in America. Meanwhile, comedienne Nicole Byer dished on who she was stereotyped once she stepped foot in Tinseltown. More inside…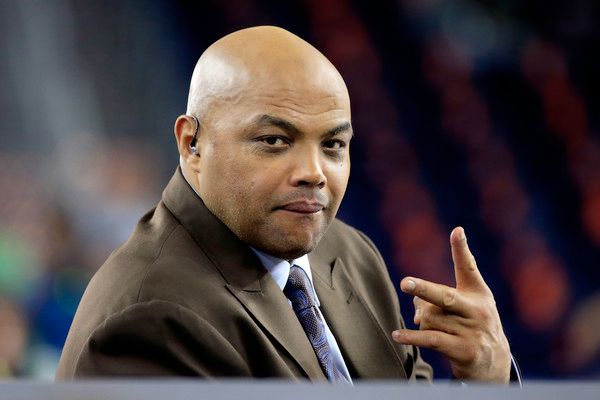 NBA Hall of Famer and analyst Charles Barkley just copped a new gig. He's set to host a six-episode TNT series that will explore the deep political divisions in American culture titled "The Race Card," according to Dateline. The former NBA superstar -- who is known to say some controversial things abut race here and there -- will go on a quest to uncover and understand why the country is so divided.
The site reports:
The show aims to "bust up the echo-chamber mentality," each week taking a look at the hardened positions around the day's hot-button issues, with an emphasis on America's racial divide. Barkley will tap varied points of view from tastemakers and cultural leaders, with the intent being to challenge and test deeply held beliefs taken as fact, with Barkley even trying the positions on himself before reaching his own conclusions.
The new series will premiere in early 2017, following the conclusion of a tense election year.
"We as Americans never discuss the issue of race in this country, and how it impacts everything in our lives, until something bad happens," Barkley said. "I see this project as a way to talk about race, class and cultural differences and challenge everyone's status quo."
What an interesting choice as host of this show. We all know Charles isn't one to bite his tongue, even when it comes to bashing"unintelligent" and "brainwashed" black people.
Will you be tuning in?
Speaking of race relations....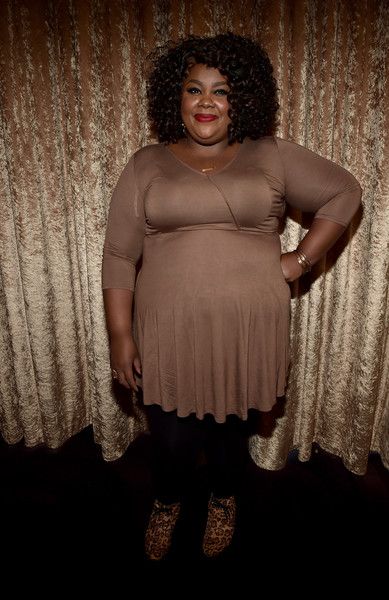 Comedienne/actress Nicole Byer is gearing up for the premiere of her new MTV comedy show "Loosely Exactly Nicole," so she made an appearance at the MTV TCA Summer '16 panel held at the Beverly Hilton Hotel yesterday. Nicole is the hilarious breakout star from MTV's hit show, "Girl Code," and we're pretty much obsessed with her.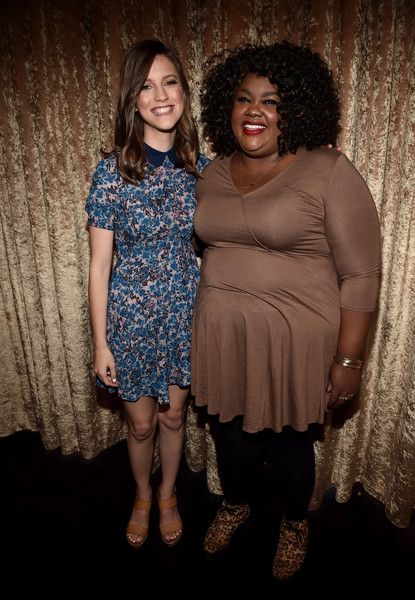 Before taking her seat on the panel, Nicole stopped for a few pics with her co-star Jen D'Angelo (above) and Michael Klein (below), EVP Original Content, MTV:
After taking her seat on the panel....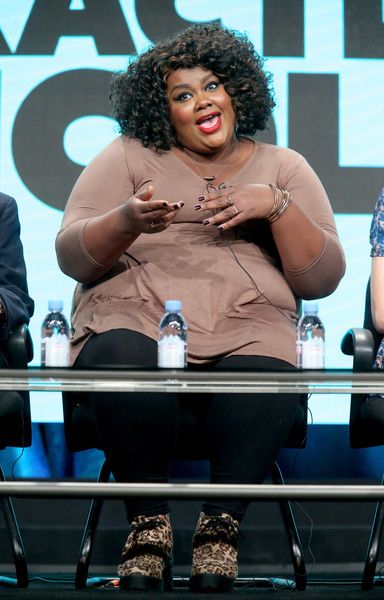 Nicole dished on being stereotyped by white executive producers when she was trying to get her foot into the entertainment world.
She said she was told phrases like "Can you be more urban,""Can you have more edge?" and, quoting one casting director, "I need you to be as black as possible and if you go too black I'll bring you back."   Ugh!
"It was every audition I went on," Nicole said. One person inside the ballroom reacted by saying "sad," loud enough for everyone to hear in which Nicole responded,"But look at me now!"
Later she added,
"My two friends over here are very white," Byer said of Christine Zander and Christian Lander (executive producers). "But they listen to me. Listening was a key thing. And I don't think you needed to be black people," she said, addressing Zander and Lander. "We had two black writers. We had a very diverse room," Byer told the TV critic. "Half the room is black. So the blackness is trickling up!"
Peep the trailer below:
"Loosely Exactly Nicole" will premiere on Monday, September 5 at 10:30pm EST.
On daytime television...
The whole Suicide Squad cast stopped by "Good Morning America" this morning for a fun interview about everything that went on behind-the-scenes and more.
When asked who was the most intimidating villain, Will Smith nominated his co-star Viola Davis, in which, everyone seemed to collectively agreed.
Viola responded, "It was very liberating to me. As a woman in my life, to tap into that sort of power. Unapologetic. To not have any vulnerability. It was liberating."
Nice!
Check out the cast's full interview above.
Suicide Squad hits theaters this Friday (August 5th).
Photos: Getty