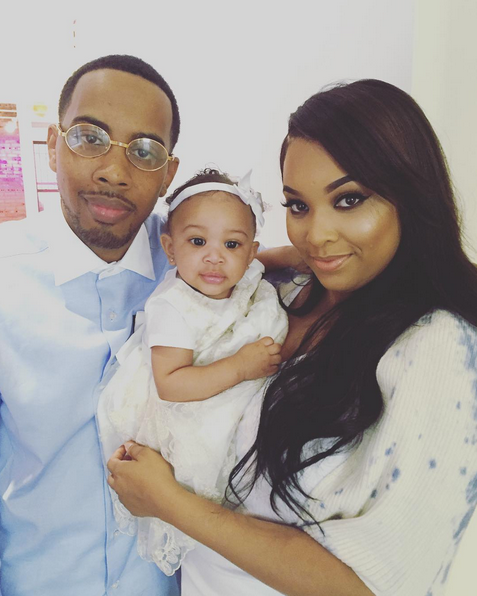 JoJo Simmons, his girlfriend Tanice Amira and their families gathered to celebrate their daughter Mia's baby dedication. Go inside to see their family flicks, plus get the latest on Amber Rose begging her ex-husband Wiz Khalifa for his sperm inside….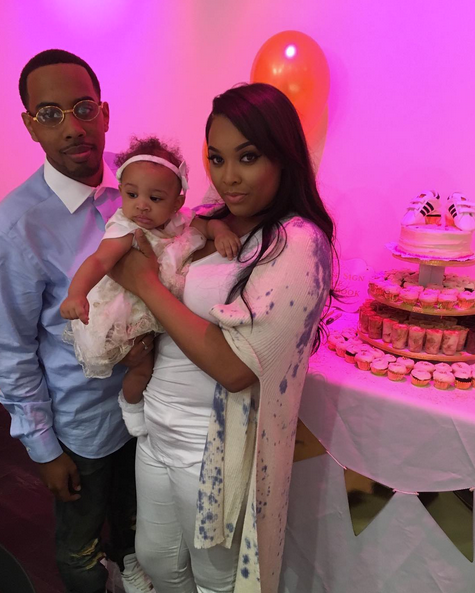 Rapper JoJo Simmons and his girlfriend Tanice Amira were all smiles yesterday to celebrate their 5-month-old daughter Mia Kaylee's baby dedication. Their family and friends came out for the joyous occasion to celebrate with the proud parents at 246Fifth in NYC. 
Baby Kaylee made her arrival in February, less than a month after her grand royal baby shower.
JoJo's siblings were in the mix, including his pregnant sister Angela Simmons, brothers Diggy Simmons and Russy Simmons and JoJo and Angela's mom Valerie Vaughn.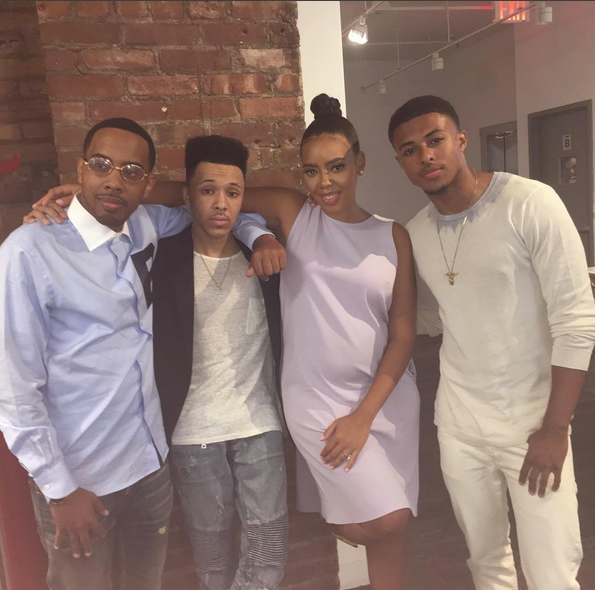 Both Diggy and Russy are GROWN honey!  Heeeey Diggy....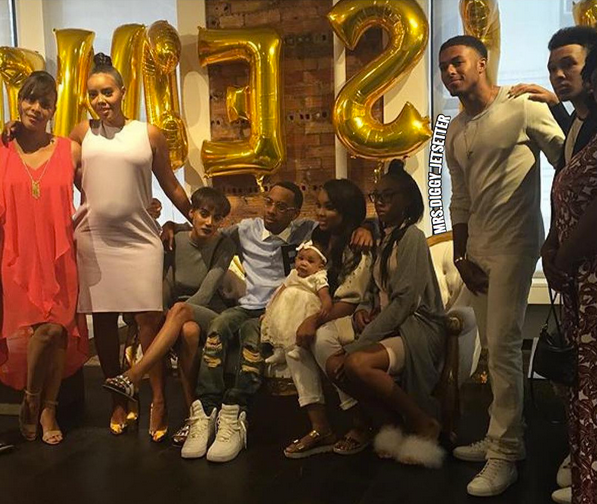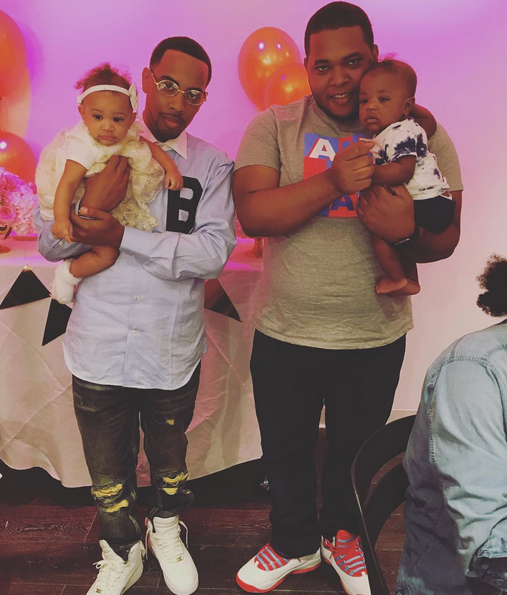 Doting dad JoJo is ecstatic about being a first time dad! He captioned on Instagram, "Going through this fatherhood thing with one of my best friends is dope." Cute!
Serving up maternity fab, Angela covered her growing baby bump in a purple dress that she paired with colorful pumps. She walked on over to baby Mia so she could "meet" her new baby cousin who'll be making his arrival in a few months. Adorbs.
Congrats to JoJo, Tanice and Mia!
In non-coupledom but strange news....
Yes, Amber Rose and Wiz Khalifa are no longer married. But, Amber still wants to have more kids with her baby's daddy!
During her VH1 late night talk show, the "How To Be A Bad B*tch" author revealed she constantly asks Wiz for his sperm so they can have another baby together.
Amber, who is the mother of Sebastian whom she shares with Wiz, talked about a time she went to Charlotte, NC to see him perform. She said she was asking him for more sperm, like she always does when she's around him. She said Wiz didn't give her his sperm, but instead, put his babies on her face. Oh Amber!
Peep the clip above.
Photos: JoJo's IG/Tanice's IG/Russy's IG/Angela's IG/@246Fifth/@mrs.diggy_jetsetter/@ sssbakery/@ambitiousmereb