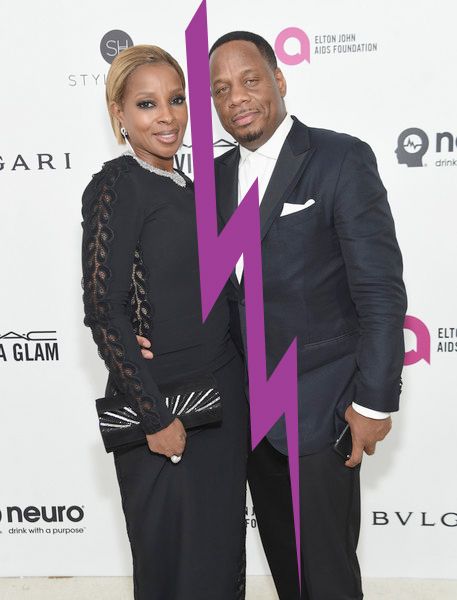 We definitely didn't see this one coming! Mary J. Blige has filed for divorce from her husband/manager Kendu Issacs and she's requesting a block for spousal support. Deets inside….
In shocking news, Mary J. Blige has pulled the trigger on a divorce from her husband/manager Kendu Isaacs after 12 years of marriage.
The Grammy Award winning singer has filed legal papers to split from her husband/manager citing irreconcilable difference as the reason for their uncoupling. According to TMZ, Mary listed the date of separation as "to be determined."
The last time they were seen together publicly (above) was during February's Elton John Oscars viewing party.
While the couple doesn't have any children between them, Mary has requested to block Kendu's ability to file for spousal support.  It's unclear if there was a prenup.
The two trekked down the aisle in December 2003. You'll recall, Mary had banned her husband from having any new female friends after they got together. She said:
"All females for me, all guys for him. There's none of that, 'Oh, that's my female friend. Oh, that's my guy friend.' No. Not in a marriage, I've never seen that work."
Maybe he violated her request? Then there was THIS back in 2009.  Who knows. By the way, she scrubbed her Instagram page of any and all posts. It's currently blank.
It's just unfortunate to see the demise of their relationship after so many years. Not to make light of the situation, but Mary's next album should be FIRE.
2016 is taking no prisoners y'all....
Photo: Getty