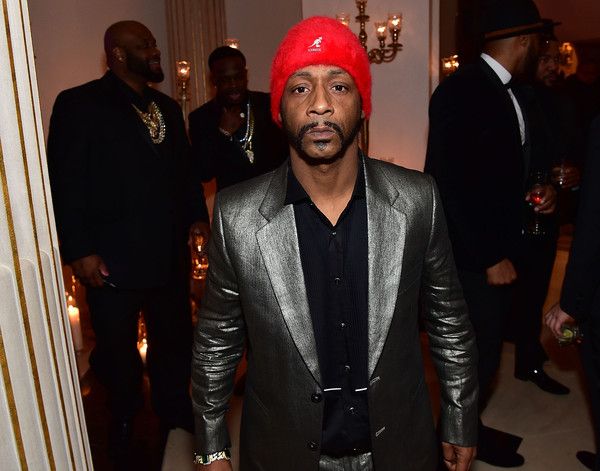 Katt Williams can't stay his nutty self out of jail as he allegedly swings on a woman -- again.  Deets inside, plus Joe Budden chases down trespassers on his property, and it's all caught on camera. 
Oh Katt.  Another day, another gith where he tries to beat someone down or he gets beat down himself.
The comedian was arrested on Sunday for misdemeanor battery near Sherman Oaks, CA for allegedly punchin a waitress.  TMZ reports:
Law enforcement sources tell us cops responded Sunday morning to the Sportsmen's Lodge restaurant in Sherman Oaks after an employee alleged Katt had attacked her.

It's unclear what started the fight ... but we're told cops noticed visible minor injuries on the woman ... and she is requesting Katt be arrested for battery.
He was released on $20,000 bail late Monday.  Get your life together Katt.
In other news, now that Joe Budden & Drake are frenemies, their fans are getting involved.
A Drake fan ran up on Joe Budden....like, on his property...and taunted him.  Joe apparently has been having this done often.  Because after he pulled up to his home after being followed by the Drake fans, he went beserk.
The rapper was caught on video chasing the trespassers down and attacking them with rocks.  Ha!
And Drake fans have also stood outside his house singing Drizzy lyrics. He chased them down too.
Petty as all hell.
Joe has now responded now that the internets took this and ran with it.  He's been memed to death over this.  Now he says:


Goodness.
EXTRAS:
1.  Lamar Odom is reportedly contemplating rehab after surprise intervention. STORY
2.  Yahoo announced they have entered into a definitive agreement under which Verizon will acquire Yahoo's operating business for approximately $4.83 billion in cash. STORY
3.  The DNC/Debbie Wasserman Shultz leaked email debacle has caused the DNC to apologize to Bernie Sanders.   STORY
4.  NFL analyst, Tom Jackson, is reportedly not returning to ESPN's Sunday NFL Countdown after 28 years. STORY
Photo: Paras Griffin/Getty