The Black Panther has arrived! Marvel just unveiled the first sneak peek at Chadwick Boseman as Black Panther in the upcoming Civil War sequel. Check it out inside, plus check out the Ava DuVernay, LaLa Anthony and more are paying homage to victims of police brutality….
All you comic book superhero fans get excited! We've got a special treat for you.
While Comic-Con is underway in San Diego, a new featurette was released and it stars none other than Chadwick Boseman as Black Panther! YAS!
The clip comes from the upcoming DVD/Blu-ray release of Captain America: Civil War, which will give fans a behind-the-scenes look at the newest Avenger, Black Panther/T'Challa.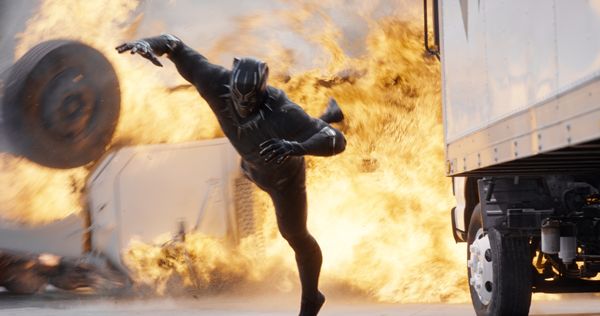 The clip is from the 60-minute, behind-the-scenes featurette titled "United We Stand, Divided We Fall – The Making of Captain America: Civil War Part 1 & 2" that explains the importance of Black Panther's role. It showcases how Marvel selected Black Panther and features interviews with all-star cast members who explain what it was like to welcome an all-new character to the MCU family.
Captain America is Black Panther's intro into the on-screen Marvel world before he gets his own Black Panther movie that will hit theaters February 16, 2018.
Check it out below:
Comic fans can see the entire 60-minute special feature in the upcoming DVD/Blu-ray release of Captain America: Civil War when it hits shelves Sept. 13th, and elsewhere on Sept. 2nd.
In other superhero news...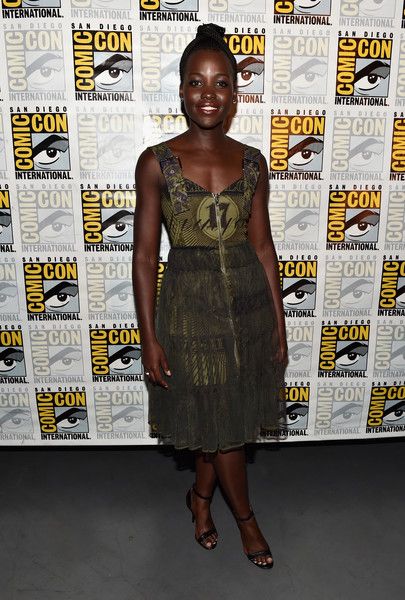 We've talked about the new additions to the Black Panther cast before and now it's official!
Oscar winner Lupita Nyong'o, CREED star Michael B. Jordan and "The Walking Dead" star Danai Gurira have joined the Black Panther cast. Director Ryan Coogler and Chadwick announced the news at Comic-Con yesterday during the Black Panther presentation inside Hall H.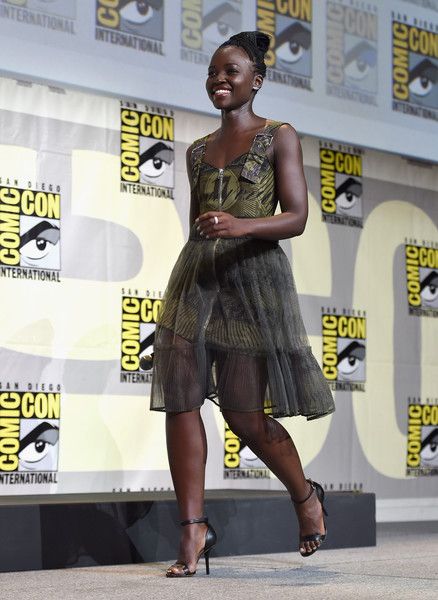 Lupita is set to play Nakia, Michael will star as the villain Killmonger and Danai will play Okoye. Production is set to start in early 2017.
Peep a few pics from behind-the-scenes at Comic-Con yesterday below: 
Black Panther will hit theaters February 16, 2018. Mark your calendars.
While Ryan is super busy with Black Panther, he's not to busy to lend his voice for a good cause....
Ava DuVernay, Ryan Coogler, LaLa Anthony, David Oyelowo and several others have teamed up to create a series of touching videos for Blackout for Human Rights' new series "#MyLifeMatters."
In the clips, black celebrities and influencers commemorate the victims of police brutality and violence by recounting their own life accomplishments and how if their lives had been taken away they never would have achieved them.
Volume 1 features Ryan Coogler and SELMA actor David Oyelowo that can be seen above.
Volume 2 features LaLa Anthony, Ava Duvernay, Common and Mara Brock Akil:
Volume 3 features Andre Holland, Will Packer, Erica Tazel and Boris Kodjoe:
Powerful.
Photos: Click Communications/Getty