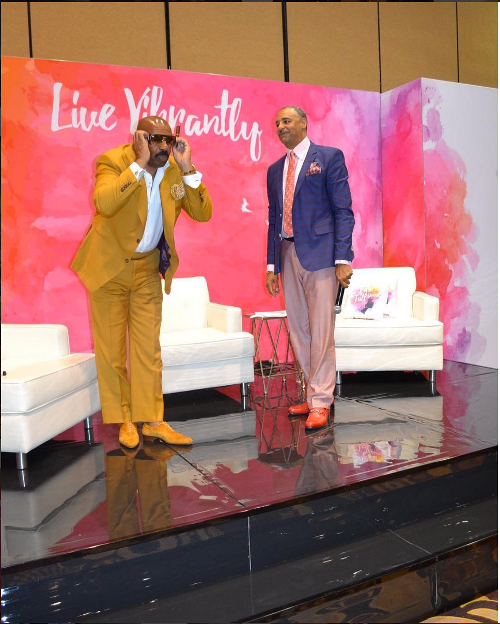 Steve Harvey and the Ques are having the best weekend ever in Vegas.  Deets inside...
The 2016 Neighborhood Awards are currently going down in Vegas.  And Founder Steve Harvey is in the city cutting up at the MGM Grand with his friends and award nominees.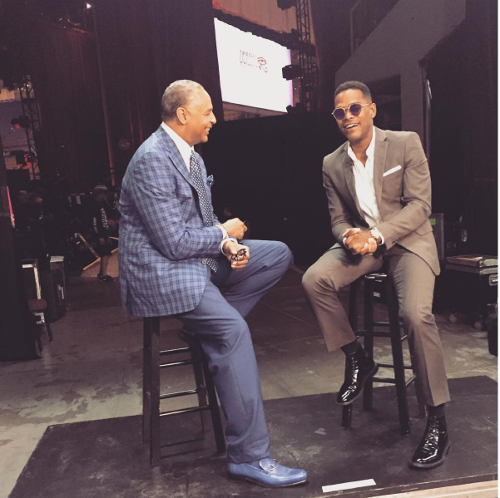 He did an interview with Ed Gordon before Ed caught up with Maxwell.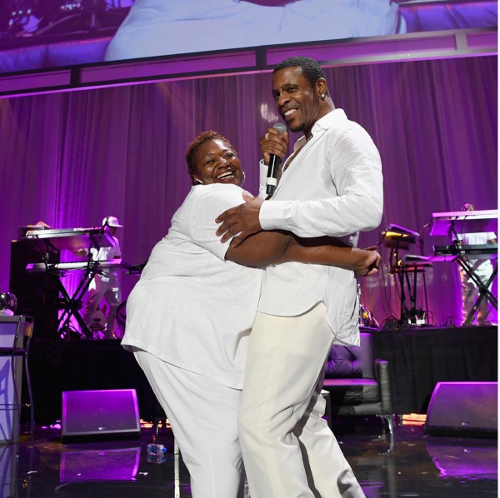 And Keith Sweat hit the stage on his birthday this weekend for the crowd.
Steve's pulling double duty in Vegas.  Not only is his awards show going down, but his frat Omega Psy Phi is having its convention, its 80th Grand Conclave.  So y'all know folks are on super turnt status.

A few vids went viral this weekend showing the Ques setting it 'owt' on their flights to Vegas.  Some folks are here for it, others very much aren't.  And it's HILAR.  Check it:
Ha!!
Photos: IG