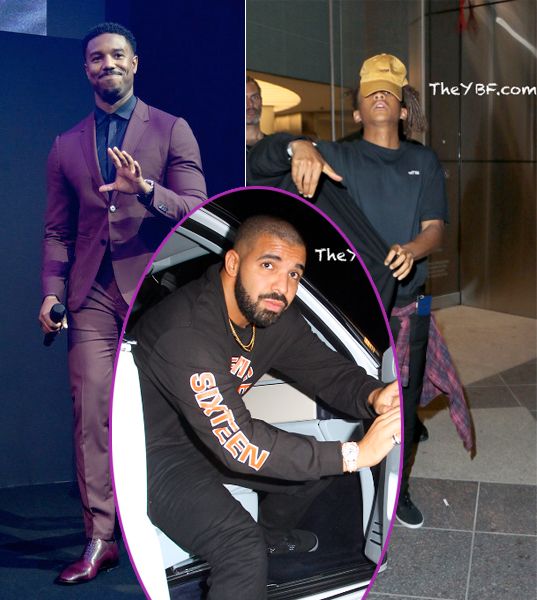 Drake enjoyed a chill night in L.A. while Jaden Smith partied with Kendall Jenner for the opening of a new club. On the east coast, Michal "Bae" Jordan got all sexy for the Piaget Polo S launch. We've got all the pics inside…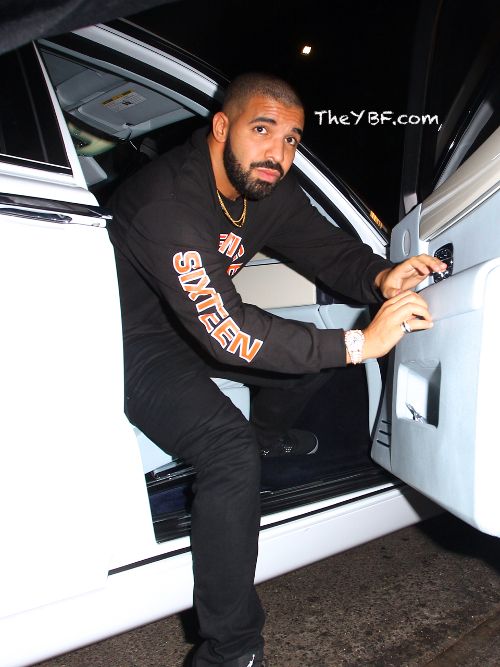 Hey Zaddy!
Before he kicks off his Summer Sixteen tour with Future, hottie Drake was spotted out and about in L.A. last night. And as you can see, the beard that had everyone naming the Young Money rapper their new #MCM is back in full effect.  ThankYaJesus!
He just arrived to the west coast after spending a few days this week in his second fave city of Houston filming a video for Child's Play.  The locations: VLive stripclub and he was also spotted at the Cheesecake Factory.  His two fave places in the H too (based on his lyrics).
The Canadian rapper arrived at the Nice Guy last night to chow down on some good eats with a few of the homies: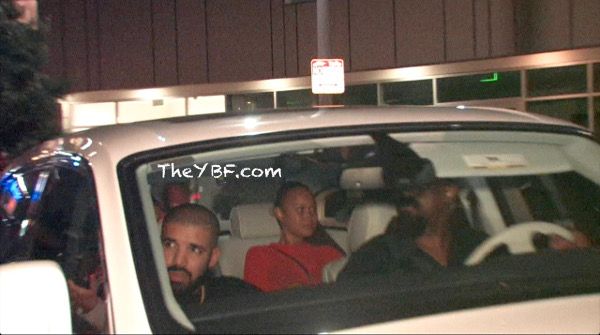 Drizzy will join forces with Future for his Summer Sixteen tour that is scheduled to kick off July 20th in Austin, TX. We wonder if Rihanna will pop up on a few dates like he did for her ANTI World Tour for severalshows (and the hotel room early in the morning). The two have a collabo track on Drake's VIEWS album titled "Too Good," so it's possible.
Elsewhere in the city...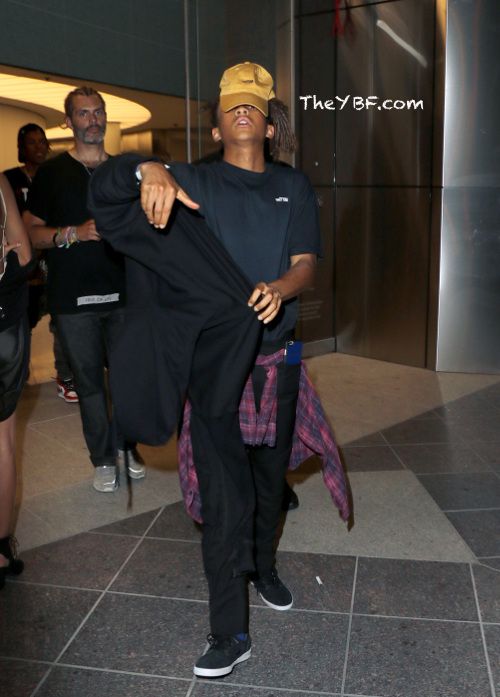 Jaden Smith, who has several features in a few magazines this month, stepped out to hit the party scene with his homie Kendall Jenner. The now 18-year-old (he celebrated a birthday last week) showed support for his friend Kendall who was hosting the opening of a new club in downtown L.A. called Skyspace.
G.O.O.D. Music rapper Travis Scott was also in attendance for a performance.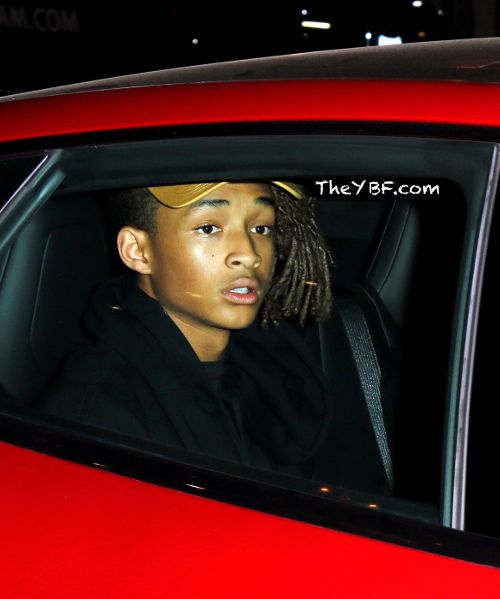 Jaden, who stars in the new Netflix series "The Get Down" premiering August 12th, was seen getting into a red vehicle after having fun with his friends inside.
Peep a clip of Jaden turning up with Kendall in the audience as Travis rocked the stage below:
And here's a behind-the-scenes clip of Jaden showing off his gold grill for Kendall's SnapChat. Kim West was also there and she snapped Kendall snapping Jaden.  Because it's never enough snapping in that family:
On the east coast...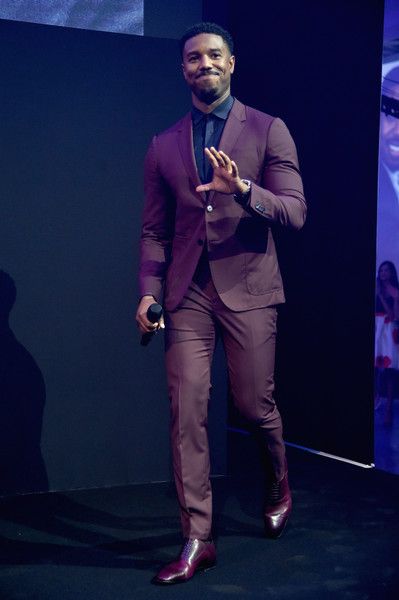 A man in a suit does it for us every time. Why is Michael "Bae" Jordan so damn fine?
The CREED actor got cleaned up in his tailored maroon threads for Piaget's Polo S watch unveiling in NYC, as he is one of Piaget's nine "game changer" spokesmodels.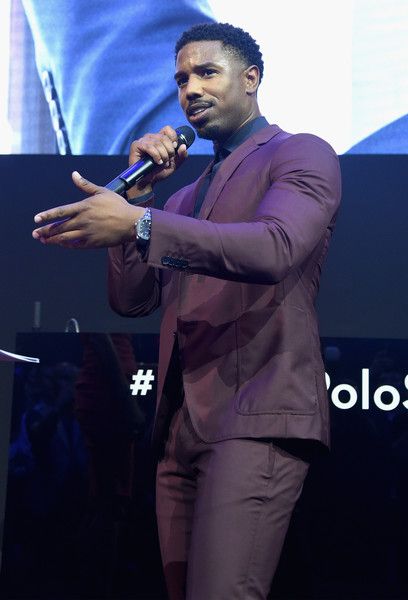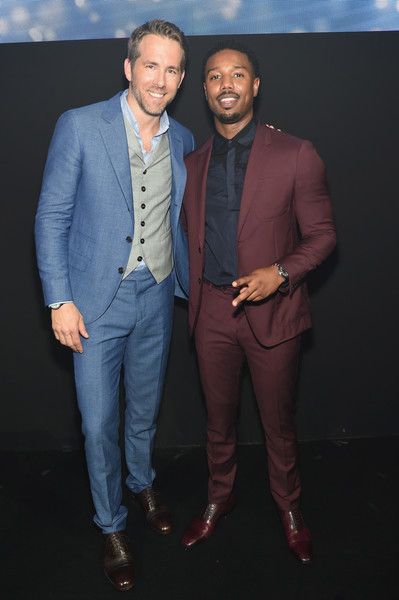 During the event, the Hollywood hottie (above alongside actor Ryan Reynolds) teased that there could possibly be a sequel in the works to follow up CREED.
He told E! News, "I think we're definitely going to see a Creed 2. I'm not sure when or the time frame, but you're definitely going to see a Creed 2. The way those characters kind of left off and the way you want to see how they turned out—that new family between Adonis and Rocky formed with Bianca—you kind of want to see how that plays out."
*squeals* Here for it!
Photos: INF/Splash/Getty/Pacific Coast News