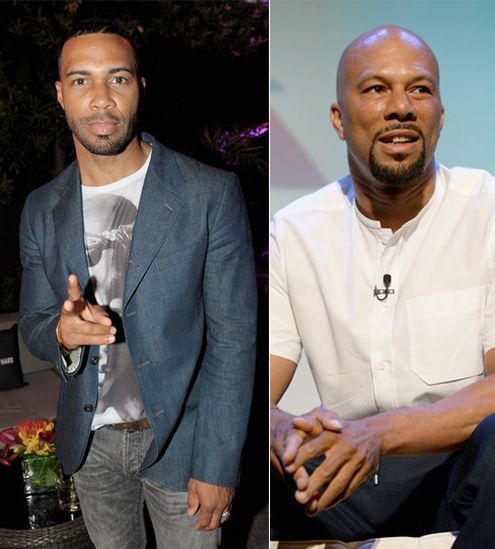 Omari Hardwick dishes on mentoring NBA champ Kyrie Irving and Common just copped a new role on a cool ass TV series. Get the deets inside….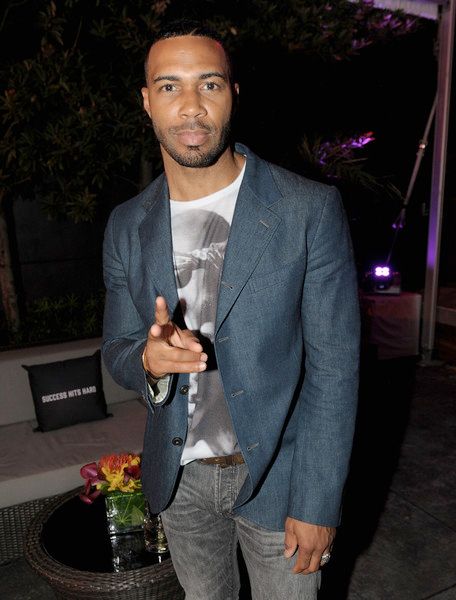 You may not have known this, but Omari Hardwick was a beast athlete in high school. He was a star at baseball, basketball and football. He eventually received a football scholarship to University of Georgia. The hottie planned on entering the NFL, but an injury cut that dream short.
Now, he's one of Hollywood's most sought after actors who offers up advice to professional athletes in his spare time.
In a new interview during this past weekend's American Black Film Festival (ABFF), the former athlete dished on mentoring Cleveland Cavaliers baller and new NBA champ Kyrie Irving (along with a few others) and how dope it is he's able to use his platform to help the younger generation.
"It's kinda dope to be paying it forward to use this platform at this moment, Omari said. "I guess, the platform has been such where fellow athletes have been like 'there's something else in him. He's not just a thespian, there's something else going on. And they figured out how to reach out and find the athlete in me."
Omari talked about how his relationship with Kyrie developed and how he was blown away by the profound questions he has asked him.
Peep the clip below:
In television news...
Barbershop star Common just landed a new role….a lead role at that!
The Oscar winner is set to star in a television adaptation of "Black Samurai," based on Marc Olden's 1974 book series, which inspired the 1977 film of the same name, according to Variety.
Below is the synopsis:
"Black Samurai" follows the story of Robert Sand (played by Common) who is rescued by a Japanese samurai master and trained for seven years. After suffering from vicious racism in the military, and seeing his teacher and fellow samurai killed before his eyes by terrorists, Robert Sand becomes a killing machine, out to destroy the corrupt powers who had taken the lives of his friends.
Wu-Tang Clan's RZA is attached as an executive producer. The series is currently being shopped around and once a network picks it up, a writer and director will be assigned to the upcoming project.
Good for Common! He has a slew of new projects coming down the pipeline. He's gearing up to star in the highly anticipated Suicide Squad and the crime thriller John Wick: Chapter Two. He's also set to star in The Tale, Coco, Leavey, A Happening of Monumental Proportions and Hunter Killer. Work!
Photos: Getty