The stars were OUT for Game 7 of the NBA Finals.  See who came out to cheer on their faves, and the celeb NBA wives cheering on their men inside...
Ciara and Russell Wilson have had a busy weekend of jetting to Washington to watch TEAM USA soccer in the Copa America Centenario Quarterfinal and then to the Relay For Life event and Sunday night they were in the Bay cheering on the Warriors.
Ugh.  They're adorable.
LeBron's former teammate and bestie (still) Dwyane Wade chatte dup NBA T before the game and say courtside cheering on his homie: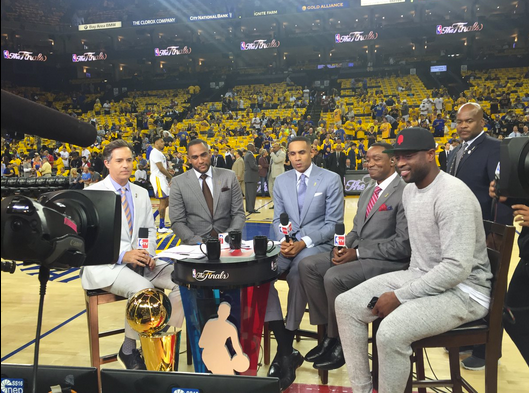 In grey sweatpants.  Mmhmm.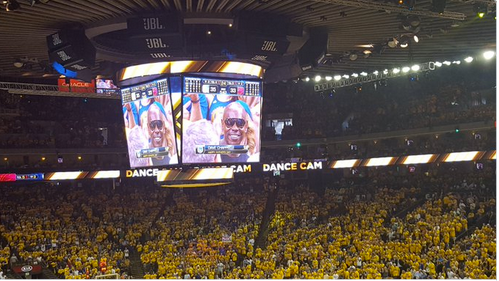 Dave Chappelle was also in Oakland to take in the game.
Minority owner Usher was all in the mix in the Cavs locker room poppin' champagne with the boys.
He linked up with Jamie Foxx who was also at the game.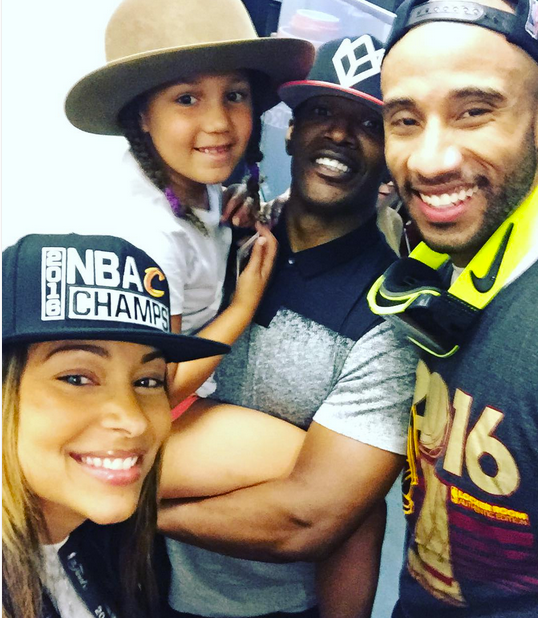 Jamie and daughter Annalise hit up the previous Game 6, so it's only right they came back to watch the Cavs close it out.
From Grammys to NBA trophies.  GET IT.
More incredible Snaps from Cavaliers minority owner Usher. Best ones are probs this of Mozgov: pic.twitter.com/1LBoKN1yMs

— Alysha Tsuji (@AlyshaTsuji) June 20, 2016
The NBA wives were extra ready for the celebration: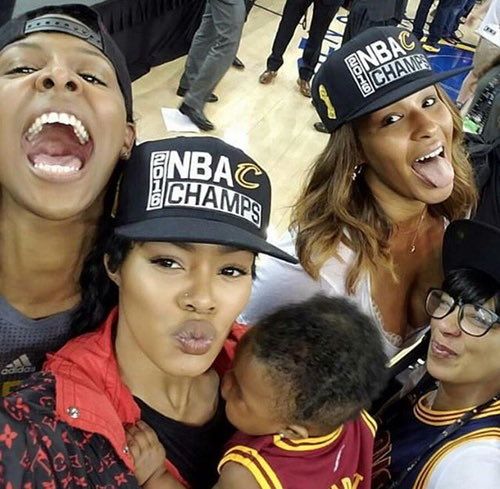 Iman Shumpert's fiance Teyana Taylor and baby Junie snapped a pic with Queen James Savannah.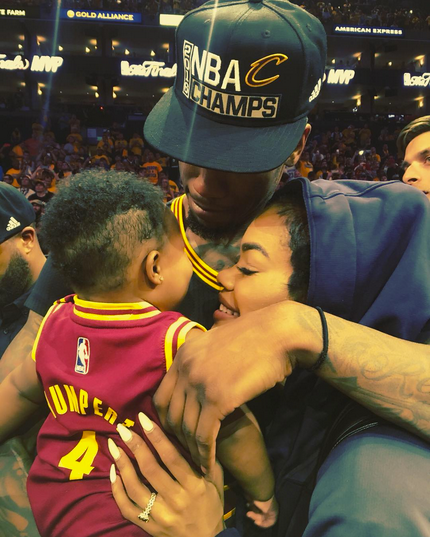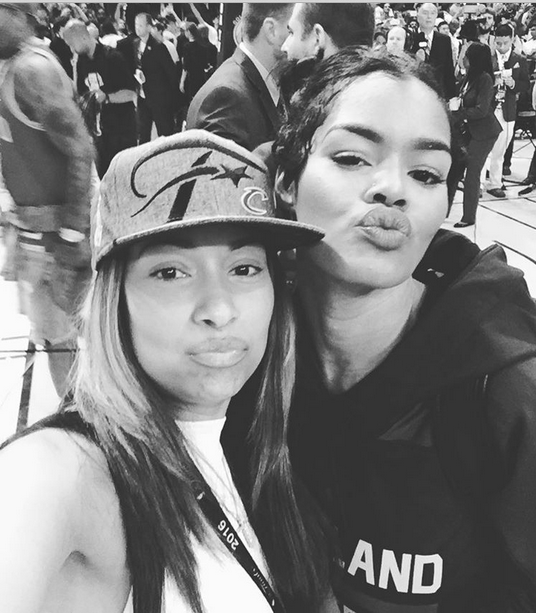 And WEEN Founder and social activist Valeisha Butterfield Jones was hubby Dahntay Jones' #1 fan as they celebrated with the kids.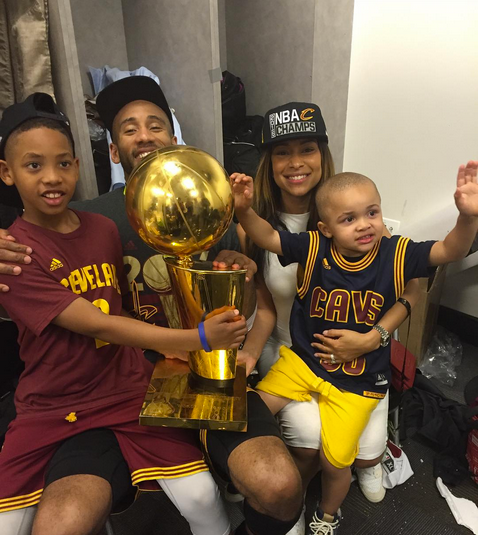 Cute!
BONUS:
Jamie nabbed great tix to the games since he's now featured in NBA sponsor Verizon's commercials.  The one they debuted during Game 7 -- "Future's father" -- HILAR. #IGotVerizon
Photos: Instagram/Twitter