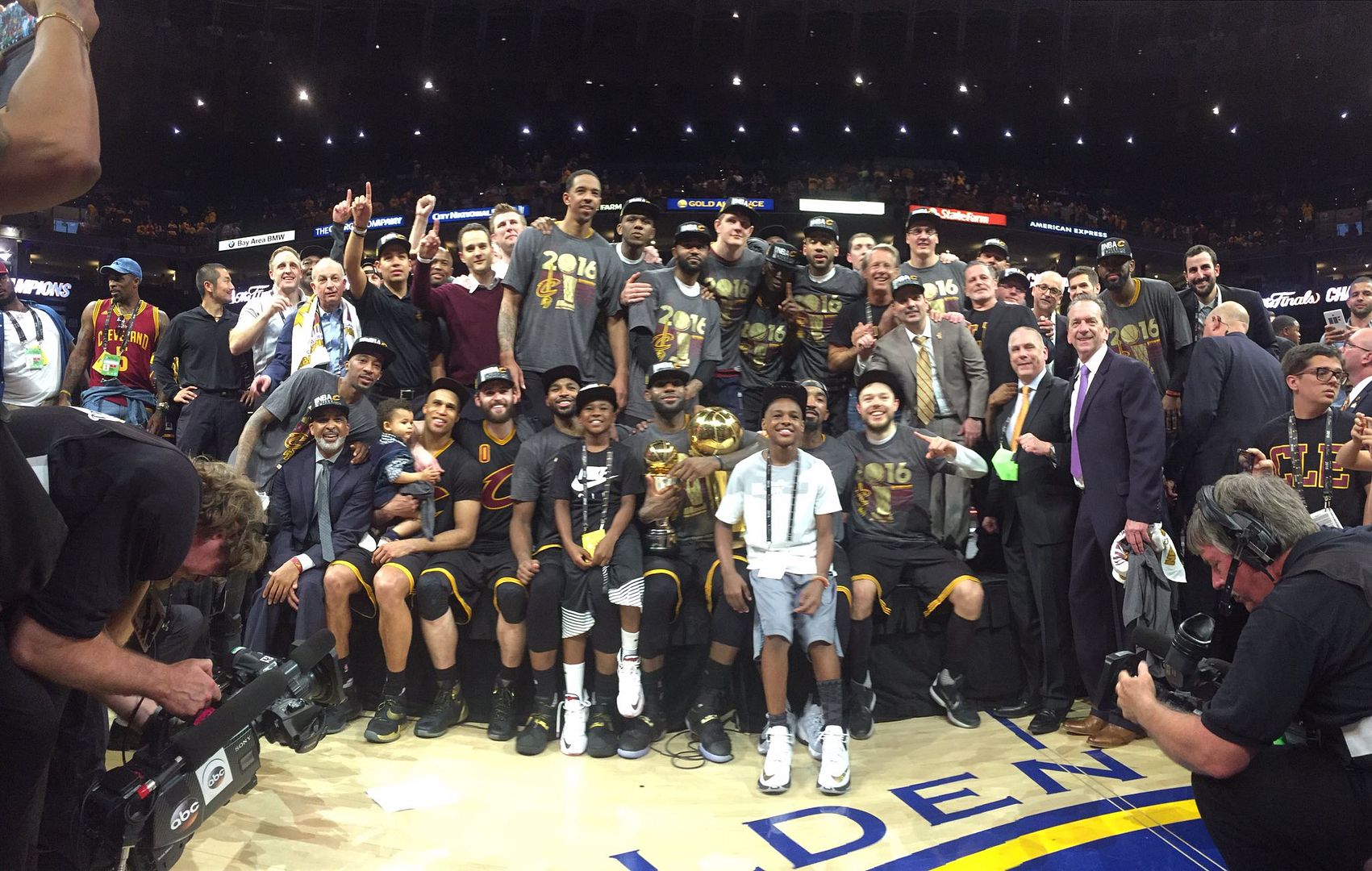 This game alone proves why LeBron James deserved the MVP title unanimously. Get all of the MVP and Cavs Championship celebrations inside!
It was far from an easy road, so it makes it that much sweeter. The Cavs edged out the Warriors (who played a hell of a series themselves). And made plenty of history making moves at the same time.
It's the first NBA championship for the Cavs franchise, the first time a team has come back from a 3-1 deficit to win the NBA championship, and it's the 100th playoff victory in #CavsHistory.
Bron had a triple double (team-high 27 points, 11 rebounds, 11 assists) and is the first player to make it to 5 straight NBA Finals.
All of the emotions! #ThisIsWhyWePlayhttps://t.co/LAyrH4zEbs

— NBA (@NBA) June 20, 2016
LeBron was the most emotional we've ever seen him after the win, as expected, and dropped to his knees in tears after the win.  He promised his home state a Championship, and he delivered.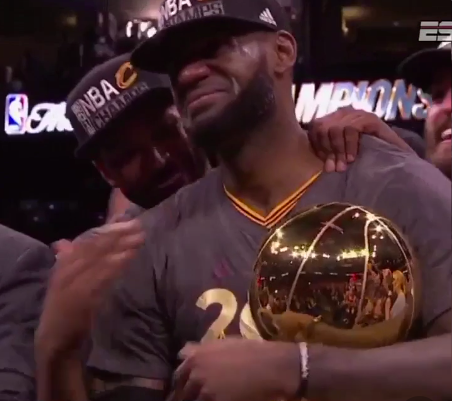 NBA Commissioner Adam Silver named Lebron the NBA Finals MVP by unanimous decision.  Check it:
"M-V-P!" @kingjames holds up the #NBAFinals& Finals MVP trophies! https://t.co/tKVcsd5gze

— NBA (@NBA) June 20, 2016
Kyrie Irving & LeBron James share the moment as NBA champions! #ThisIsWhyWePlayhttps://t.co/Kjxa6zUzy4

— NBA (@NBA) June 20, 2016
#ThisIsWhyWePlay#NBAVinehttps://t.co/NcCVA340Ep

— NBA (@NBA) June 20, 2016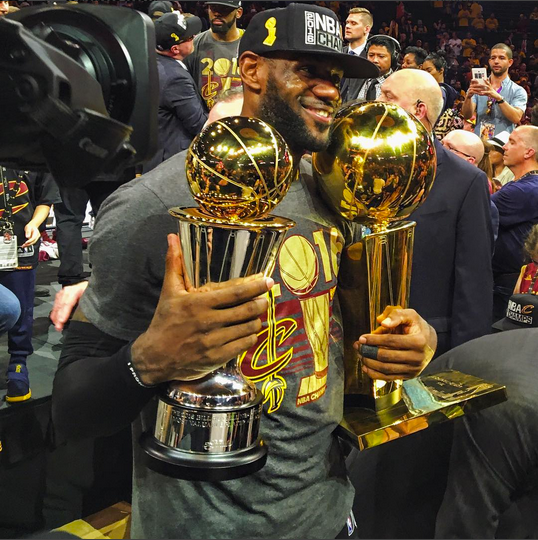 Remember when the Warriors popped champagne all in the visitors' locker room on the Cavs' home arena? Well the new Champs returned the favor:
Poppin champagne CUZ WE WON a championship game #NBAChampionshttps://t.co/CLUNU5K72h

— Cleveland Cavaliers (@cavs) June 20, 2016
The fellas popped champagne...because they won a championship game. In Nike sponsored goggles and all.
 @Usher, @KyrieIrving& @RealTristan13 celebrate the @cavs NBA title! #NBAFinalshttps://t.co/iUTjHEHbLY

— NBA (@NBA) June 20, 2016
Let the celebration begin! Stay safe and enjoy this moment, Cleveland. #OneForTheLandpic.twitter.com/SB0PedktIA

— Cleveland Cavaliers (@cavs) June 20, 2016
It's the year of the Cavalier. #NBAChampionshttps://t.co/v9z3s1HAhB

— Cleveland Cavaliers (@cavs) June 20, 2016
The ultimate respect! #ThisIsWhyWePlayhttps://t.co/qRJPAGP0Fu

— NBA (@NBA) June 20, 2016
Photos: NBA/Twitter/Instagram/Vine