Last night was mad real.  We've got everything that went down with the G.O.O.D. Music crew -- from SummerJam to the secret show that never was (thanks to fans shutting down the streets)...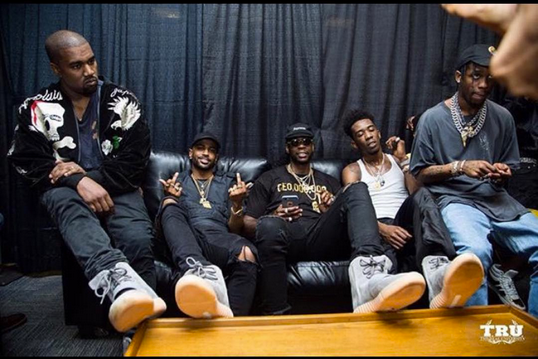 Since Governors Ball was cancelled Sunday due to weather, Kanye had some extra time on his hands as he would no longer be headlining that Festival.  So he rounded up the G.O.O.D. Music squad and headed to the other big NY Festival going down yesterday -- Hot 97's SummerJam.
The G.O.O.D. Musc fam was already on the lineup, so Yeezy, 2 Chainz, Travis Scott, Virgil Abloh, Desiigner (whose solo set was cancelled due to weather) and more took over headlining duties.  Backstage, Kanye and Kim were spotted chatting as the fellas showed off their Yeezys:
And when they hit the stage at MetLife Stadium: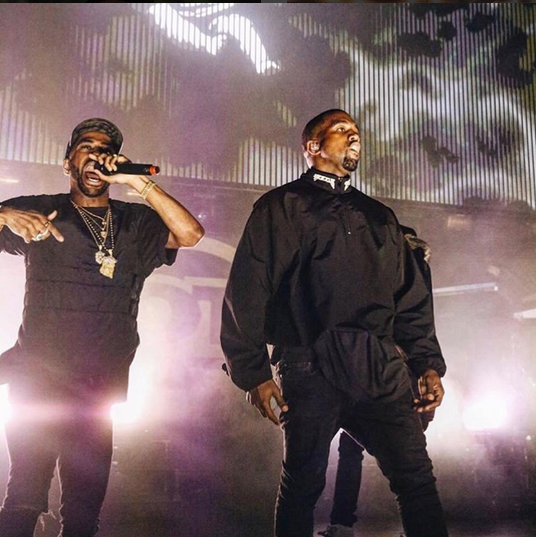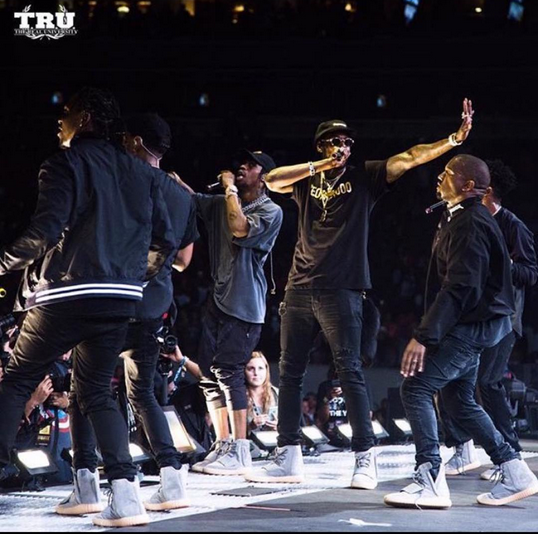 'Ye decided to do an "impromptu" secret show at 2AM, so he had his staff making calls to secure a space.  Once it was announced the free show would go down at Webster Hall and folks gobbled up entry tickets, mayhem broke out as reportedly 4,000 fans flocked to the streets within about 5 minutes: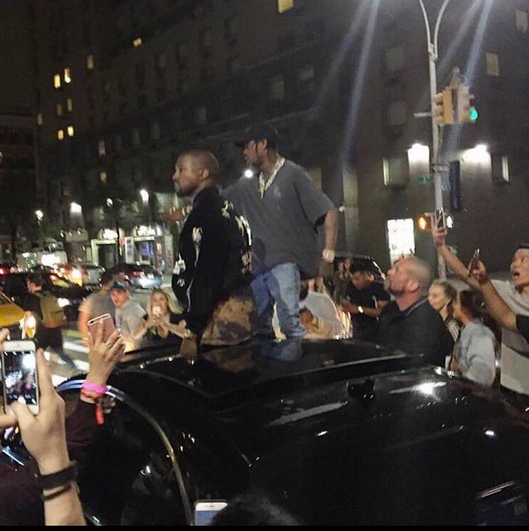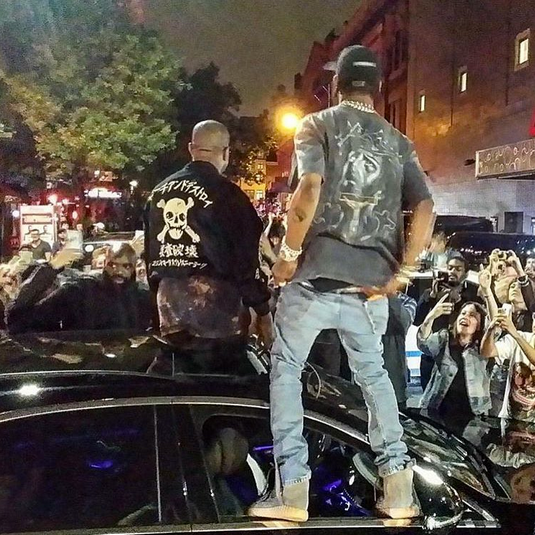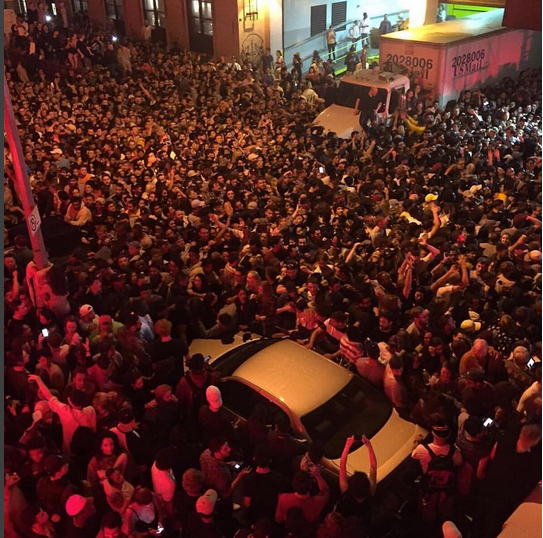 One fan said on ABC News that "there were never any tixkets, we just all ran out here like idiots."  Cars and more were vandalized in the streets.
Webster Hall tweeted about it not going down at all, and it's unclear if the venue -- which holds about 1500 -- ever confirmed it in the first place.  But the NY Daily News says a Webster Hall security guard told them 'Ye was "really close" to performing before it got shut down.
Kanye's PR machine (she live streamed damn near the whole night on her app and on Snapchat)/wife Kim posted a video of the rapper telling a person over the phone:
"Call the mayor and shut down the block about four streets and put screens up so they could have a party outside, I heard it was sold out already."
Not surprisingly, he had no luck with that it seems.  The Daily News reports:
"It got so ridiculous," said doorman Foster Stevenson. "I can't believe they let all these people in the street."

The lucky few that managed to make it into Webster Hall amidst the chaos were turned around and told to leave the venue.

Police said one person was arrested for disorderly conduct during the madness.
Sheesh.
Kim also tweeted:
He really tried so hard but it was ultimately out of his control! He has the best fans in the whole world!

Thank you all for coming out at 2am. Promise he will make up this pop up show.
In case you were itching for an impromptu Pablo concert, which seems to be just concocted chaos that turns into a promo tool for Kanye.
when @kanyewest is getting mobbed by screaming fans right across your dorm pic.twitter.com/PMVJWD6MAw

— Eric Liang (@hiEricLiang) June 6, 2016
Show at 2am SOLD OUT

— KANYE WEST (@kanyewest) June 6, 2016
There is no late show at Webster Hall tonight. Please get home safely.

— Webster Hall (@WebsterHall) June 6, 2016
Masses of fans also went by the Trump Soho hotel since Kanye was seen arriving there.  But he only popped in for a bit.  Kanye's fan page wrote:
UPDATE: Kim and Kanye are back home in NYC. Again, Kim said Kanye tried but cops wouldn't allow a performance tonight.

— TeamKanyeDaily (@TeamKanyeDaily) June 6, 2016
The videos showed all the craziness.
Kanye was caught on video "acting like a boss" and telling someone to call the mayor....in the middle of the night....to have the street shut down:
Photos: @yuki1202x/@distrolord/Instagram/Twitter