Could this be the moment Kanye West found out his show Sunday night wouldn't go on?  Possibly.  Check out Yeezy spotted in the streets of NYC as its announced Governor's Ball Day 3 is cancelled, plus bad news for Evelyn Lozada's baseball player fiance....
Kanye West was spotted out in NYC on Sunday, as it was announced that his performance at the Governors Ball was cancelled due to thunderstorms.  First, he and wife Kim Kardashian took little North West to the matinee for "The Lion King" on Broadway: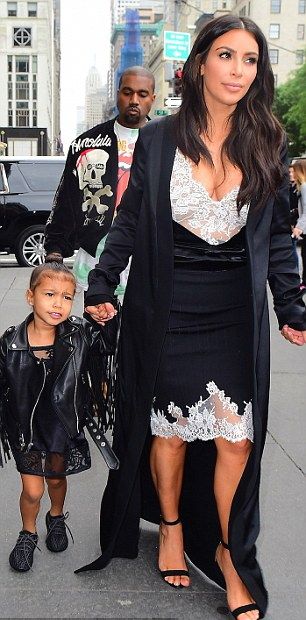 Kim rocked a Celine slip dress and sweeper coat while Kanye rocked his unique jacket for the muggy NYC day.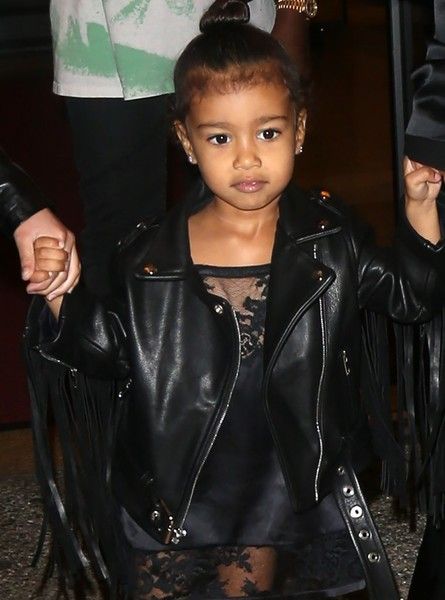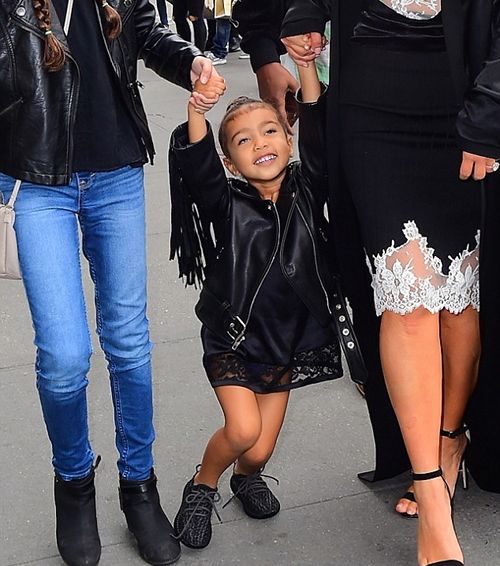 Just so cute!
Then he was spotted again after changing clothes.  He was on the phone and looked a bit tired as he stretched while chatting away: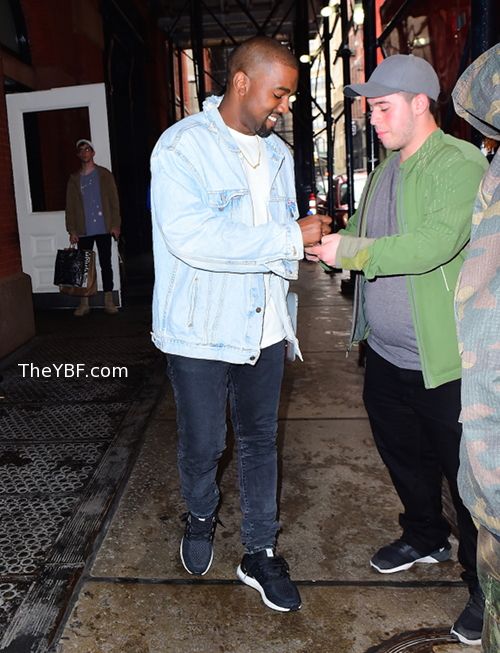 He signed autographs for a fan as he left lunch at the Mercer Hotel.
Due to severe weather & likelihood of lightning in the area, GOVBALLNYC is officially cancelled for DAY 3.MORE INFO: https://t.co/Pq6Tq2cZFC

— The Governors Ball (@GovBallNYC) June 5, 2016
The internets were LIVID when Governors Ball was cancelled and the day actually cleared up....until the storms started again this evening.
Hot 97's annual Summer Jam was also affected by the weather.  But the show still went on, at least part of it.  'Ye and his crew ended up rolling to Summer Jam instead.
'
Speaking of cancellations, LA Dodger Carl Crawford just found himself without a home team to play for.  Wow
Carl Crawford, who is engaged to Evelyn Lozada, was just designated for assignment by the Dodgers.
For weeks, if not months, word has been circulating that Carl's under-performance while being a record $142 million man is a problem.  Now, it'll be a tough battle to get his spot back on the main roster.
Designated for Assignment is the equivalent of NBA players being sent down to the Development League.  The Dodgers' general manager stated Sunday:
"It's one of those things where you look at the player, and Carl has had a great career, 14 years and had a lot of great moments," Dodgers manager Dave Roberts said. "I know he was proud to be a Dodger. He will be missed. What he brought to the club in terms of experience in postseason games, the impact he had on the young players and the veteran players, the experience he brought will be missed, certainly. But it's one of those things where father time I think catches up with everybody."

"There are guys who need opportunities to make us better and he completely understood that," Roberts said of Crawford. "As a player he's frustrated that he's not performing and his body is not firing the way it used to. And so it was a great conversation we had and he was completely understanding."
Sources are saying he was underperforming majorly as an Outfielder.  But get this -- even if he's released from the team, the Dodgers are still responsible for the remainder of Carl's contract, which is about $35 million.  MLB contracts are guaranteed.  So he'll still get his mula.
A few things can happen.  Four time All-Star Carl can be re-signed within 10 days.  If he's not, at the end of 10 days, one of these things must happen: He will be traded, released, demoted with his approval, or he will be put under waivers while another team possibly picks him up.  But until then, he's off the main roster.
As for the debate about whether he and Evelyn will stick it out, discuss amongst yourselves. 
Photos: FameFlynet, Splash, Getty