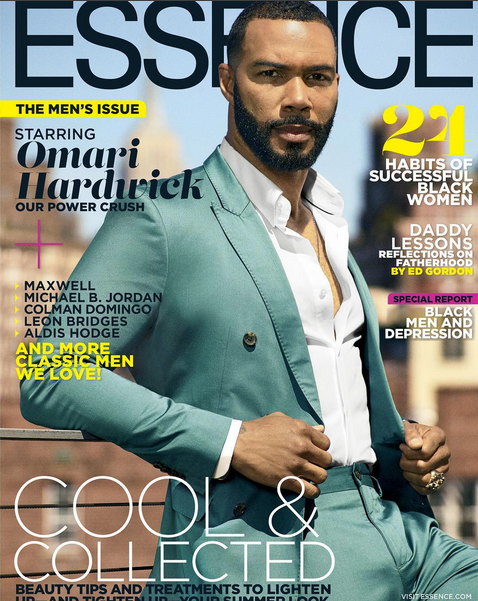 We've got two sexy covers that will have you ready to lick your screen! Omari Hardwick and Maxwell are bringing the heat on two ESSENCE magazine covers. Take a peek inside…
With the "Power" season 3 premiere around the corner (July 17th), it's only right Omari Hardwick gives us something sexy to stare at before he takes over our television screens as .
But, he's not the only one heating up the magazine circuit. R&B singer Maxwell is also giving us the feels. The hotties were tapped for two separate covers for ESSENCE magazine's annual men's issue. And we're drooling over both.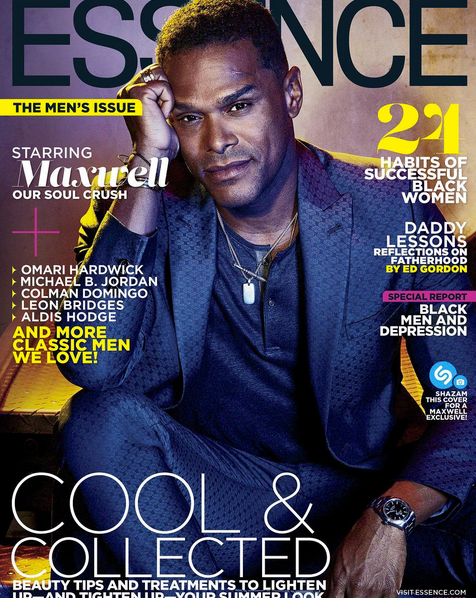 Maxwell, who's set to headline at this year's ESSENCE Festival, is gearing up to release a new album titled blackSUMMERS'night. As a vet in the game, sometimes artists feel like they have to keep up with the times or change up their style to appeal to a broader audience, but not Maxwell. He says he here to touch souls.
"I never worry about whether I'm going to be relevant at this point, not because I feel like I'm so dope, but it's just I play like I'm losing—even if I'm winning—because it makes you work that much harder," Maxwell tells ESSENCE. "These records are so cathartic to me. I'm not here to be famous; I'm here to touch souls."
Love that mindset.
You can cop both covers to add to your collection when they hit newsstands Friday, July 10th.
Photos: ESSENCE