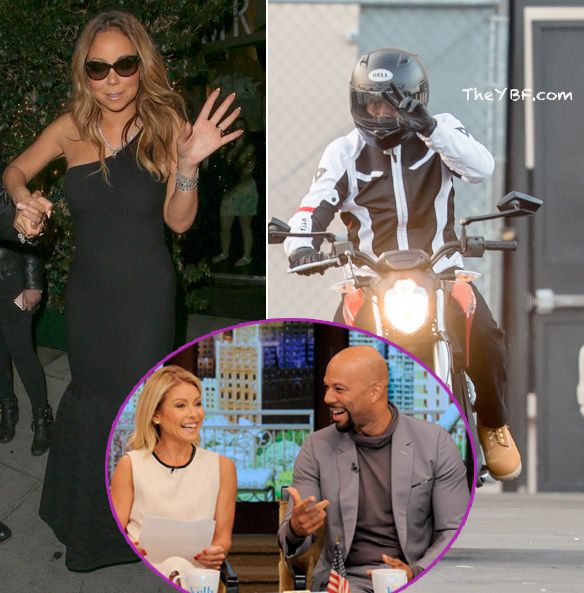 Mariah Carey, Don Cheadle and Common are making their talk show rounds. Come inside to see MiMi go head-to-head with a SUV after a television appearance taping, Don rolling up to "Jimmy Kimmel" on his motorcycle and Common talking about the challenges of raising a teenager on "LIVE! With Kelly" inside….
Mariah Carey suffered a blow to the head after having dinner in Beverly Hills last night. The 46-year-old Elusive Chanteuse songstress was spotted leaving Mr. Chow's restaurant when photogs swarmed her as she made her way to a waiting SUV.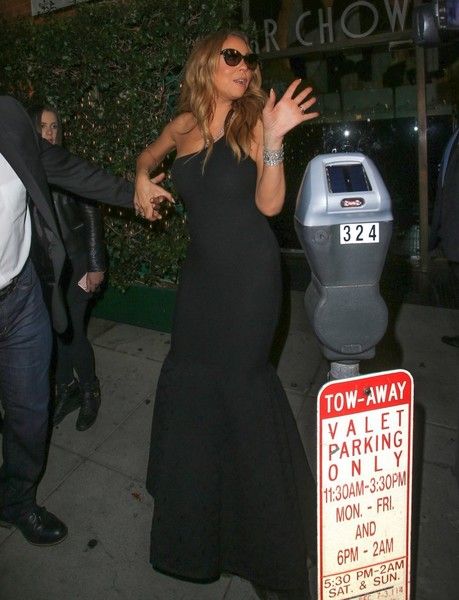 The mother-of-two tiptoed out the venue with her entourage in tow while she chatted with the paparazzi and snapped flicks with fans. As she proceeded to step inside the vehicle, MiMi hopped up a bit too soon and banged her head on the SUV.
Check it:
Ouch! She's ok though. After she bumped her head, she turned around and said, "No, no actually it's fine because I needed that." Ha! Glad she's OK.
Before heading out to dinner....
The Grammy Award winning singer dazzled through the streets in a sequined gown as she arrived for an appearance on late night talkshow "Jimmy Kimmel Live!" to promote her upcoming docu-series "Mariah's World."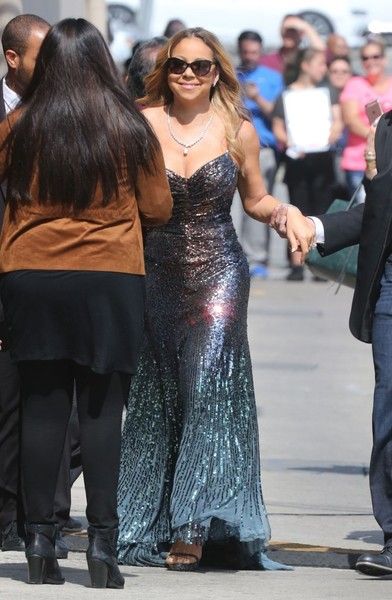 No official premiere date has been set for MiMi's new series as of yet, but we hear it should premiere on E! sometime this summer. If you missed, check out the trailer HERE.
Another YBFer coming to late night television:
Golden Globe winner Don Cheadle ditched the uber ride and hopped on his motorcycle ahead of a late night television taping.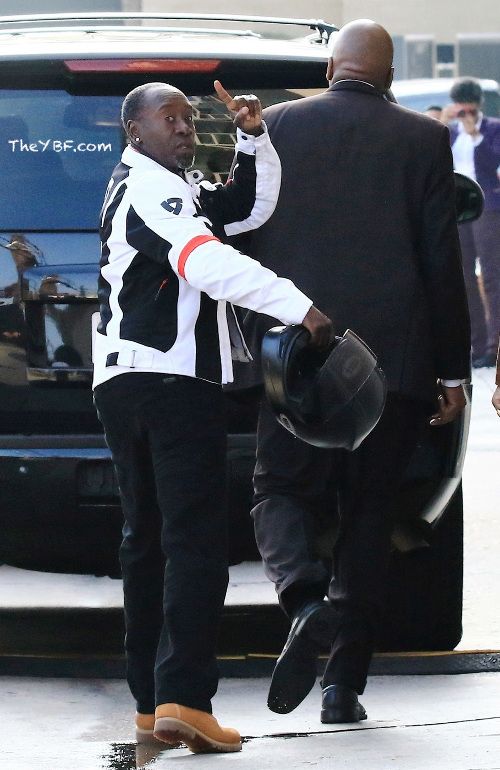 Yesterday, the "House of Lies" star rolled up to the "Jimmy Kimmel Live!" studio on his electric motorcycle Zero SR decked out in a leather jacket and boots.
The Hollywood actor hit up the late night show to promote the season finale of "House of Lies." If you haven't heard, the season finale (airing June 12th) will also serve as the series finale since the show was recently cancelled after 5 seasons. Sucks!
Also hitting the television circuit...
Oscar winner Common filled in as guest co-host on "LIVE! With Kelly" this week where he talked about the challenges he is currently facing raising his 18-year-old daughter.
As his daughter gets older, Common said he's having a hard time seeing eye-to-eye with some of the outfits she likes to wear. He mentioned he didn't quite approve of his daugher's ensemble for the Beyonce concert in Chicago recently saying, "It's good to be open and free, but not THAT open!" Ha!
Peep the funny clip below:
Gotta love our YBF dads!
Photos: FameFlynet/Pacific Coast News/Splash/Pawel Kaminski-Disney/ABC Home Entertainment and TV Distribution